Daughter, friend, sister, mother, wife, aunt…..artist extraordinaire. I have known Alison for 30 years now, and I remember her using watercolour paints to paint an image of the roofs of Geneva, a view from our apartment; I remember her taking an evening watercolour class after our second child was born, and coming home feeling happy and excited; I remember Alison sitting on the floor in our dining room, painting a reproductions of Tom Thomson's masterpieces; I remember when I bought her an easel, and how she started working from photos and developing her own style.
Our walls have scrapes and tiny splattering of paint, as she hangs a new painting, and critics it, and eventually moves it down the wall, as it has been revised and adjusted. My father-in-law is often called to give his opinion, and these calls happen at least a couple times a week, as he views the image she sent via their iPads.
I have seen Alison through highs of the sale of a painting, and the lows of a 'failed show', with no interest what's so ever.
Colours keep getting bolder, and fearless brush strokes become more prominent.
I am so grateful to have her art in our home, at my work and in public venues…it gives me inner peace.
Written by Mike Tschumi, husband of 28 years.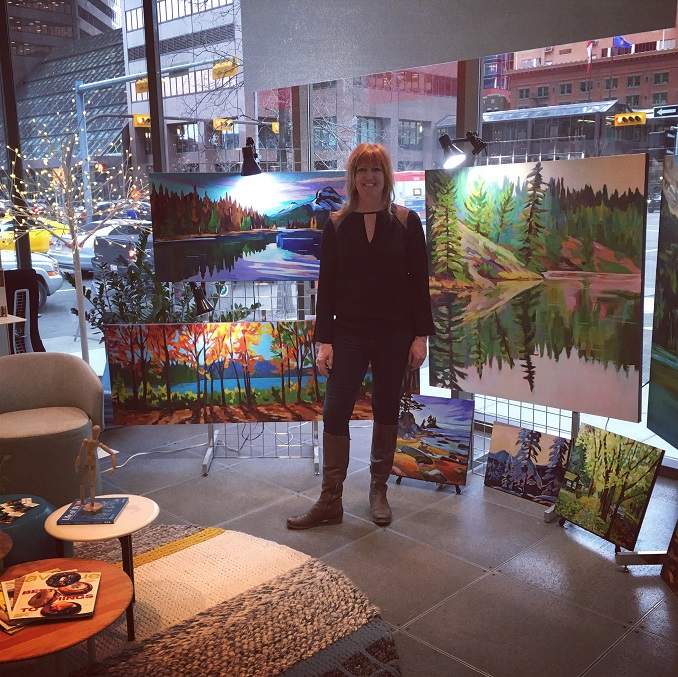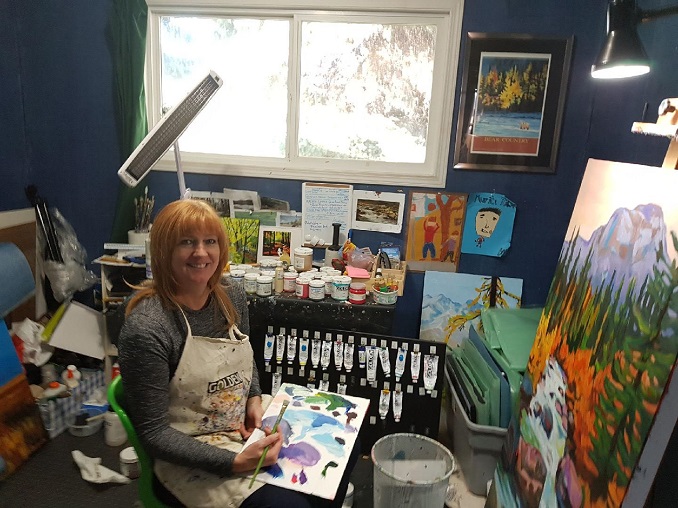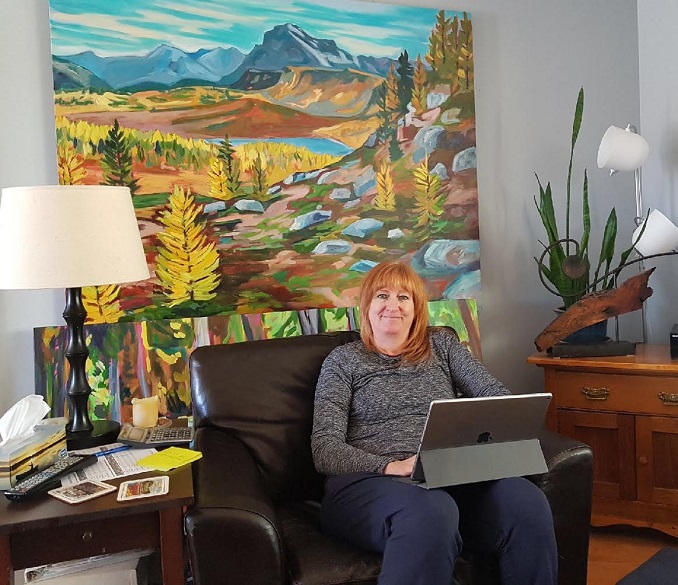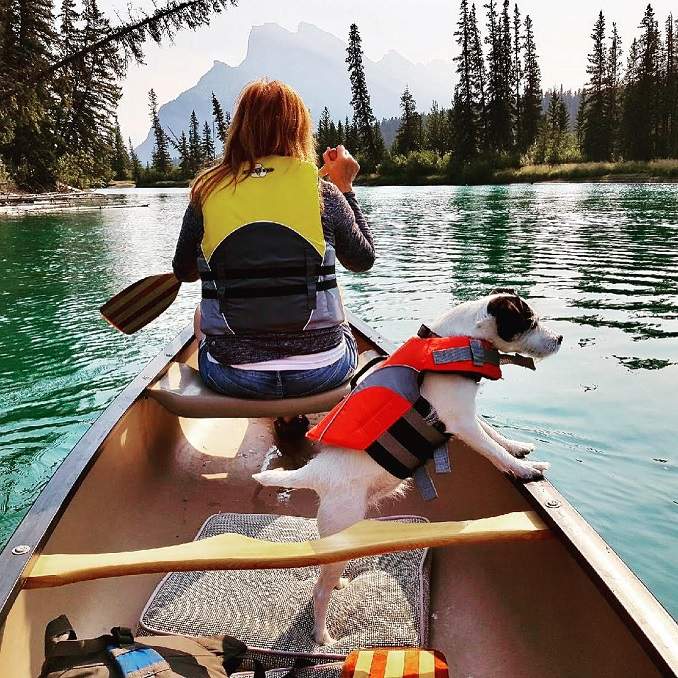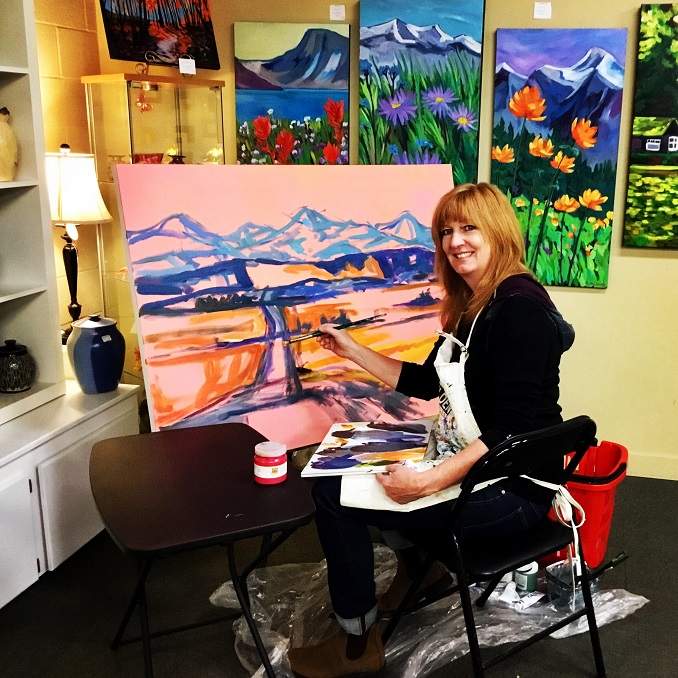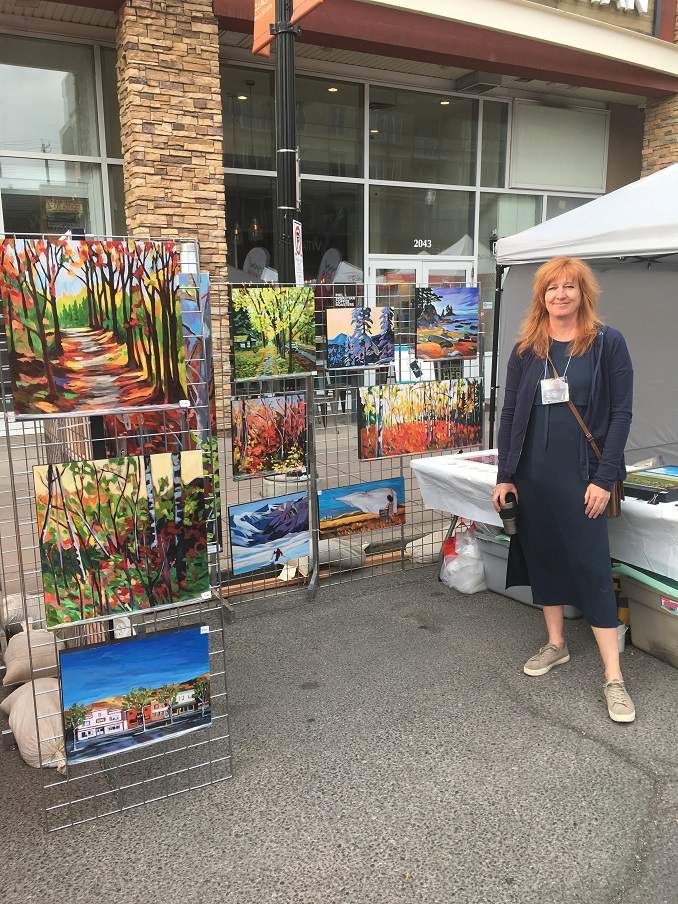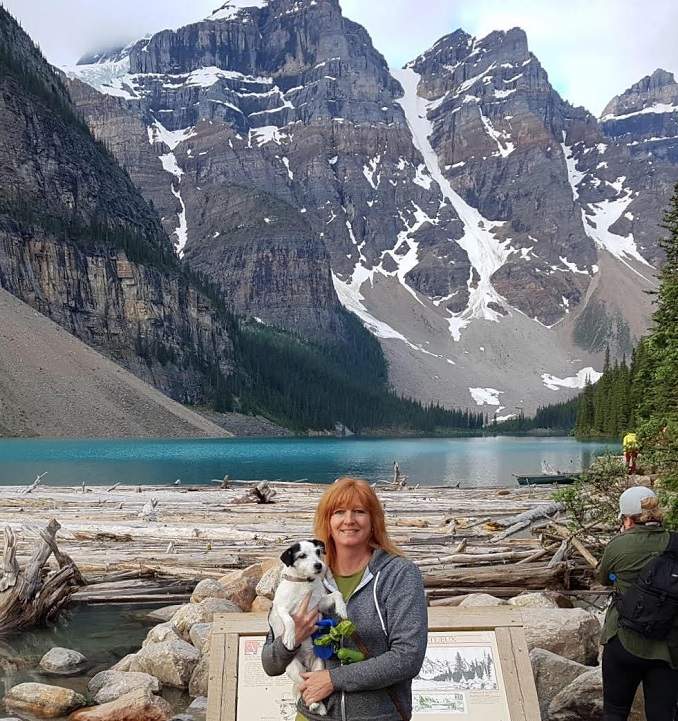 What 'hood are you in?
I live in Dalhousie NW.
What do you do?
I am a full time artist during the day (for the last 16 years), and a massage therapist 3 nights a week (I have been a RMT for 26 years now)
What are you currently working on?
I am presently working on a couple pieces for the upcoming Art Market at the Telus Convention centre Nov. 15-18th.
Where can we find your work?
Euphoria Café in Varsity NW; I manage the art there, showcasing a new artist every month (we have a 2 years waiting list!), and I have my own room where I rotate my work every month; Galleria in Inglewood Calgary; Lineham House Gallery in Okotoks; Elevation Gallery in Canmore.