Our featured charitable choice features Nature Calgary (known as The Calgary Field Naturalist's Society), which focuses on promoting knowledge on ways we can protect Calgary's natural areas.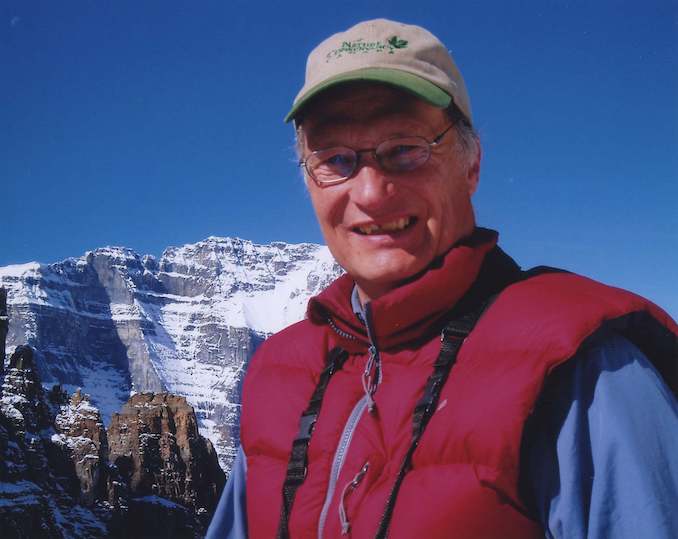 Describe your charity/non-profit in a few sentences.
The Calgary Field Naturalist's Society (Nature Calgary) has been active in Calgary for over 60 years promoting the knowledge, appreciation, and protection of Calgary's wonderful system of natural areas and the flora and fauna that reside in them. We do this by offering numerous field trips and evening presentations covering a wide range of natural history topics, with a special emphasis on bird watching. Nature Calgary has been instrumental in the protection of natural areas such as the Inglewood Bird Sanctuary and Nose Hill. It often is asked to have representatives attending various stakeholder meetings regarding projects that may impact Calgary's natural capital.

What problem does it aim to solve?
Nature Calgary is not trying to solve any particular problem per say. We do exist to provide an opportunity for Calgarians to learn about and appreciate their natural environment with likeminded individuals. By stepping out from their caves and away from their screens they will be much better off both mentally and physically and ultimately our natural environment will benefit as there will be more people wanting to prioritize the health and biodiversity of our natural areas.
When did you start/join it?
I joined Nature Calgary back in 1986 and have been a member of the Nature Calgary board ever since.
What made you want to get involved?
I have had a lifelong interest in the outdoors particularly learning about our natural world. This is reflective in my obtaining a degree in environmental science from the University of Calgary. After leaving university I still wanted to continue to learn about our local flora and fauna and nature Calgary provided the perfect opportunity to do so.
What was the situation like when you started?
Nature Calgary provided many field trips and lectures and we continue to do so.
What more needs to be done?
We wish to increase our membership, especially with families and younger adults. We also need to ensure that we have an adequate number of volunteers to lead field trips, help out with running our organization and providing a voice to protecting Calgary's natural areas and biodiversity.
How can our readers help?
Join Nature Calgary!
Do you have any events coming up?
We have a number of field trips to local natural areas, a Bird Study group that meets the first Wednesday of each month. We have a speaker's series once a month as well. We will also be hosting a banquet on Saturday, October 19th where Dr. Robert Berdan will regale us with his natural history adventures and his beautiful nature photography.

Where can we follow you?