Laura Hickli is an award-winning international-touring baroque-pop / chamber-folk artist originally out of Calgary, AB. Her newest single Listen (recorded during a residency at the world-renowned Banff Centre for Arts and Creativity) tells the story of a woman recovering from a traumatic childhood while coming to terms with accepting herself and her mental illness. Hickli and her band played over 200 shows across the continent in the last year. Bringing audiences from around the globe world-class performances with a rare and chilling honesty, Laura Hickli, described as 'indomitable,' will shatter any expectation of the way a piano can be played, a voice can be lifted, or a life can be lived.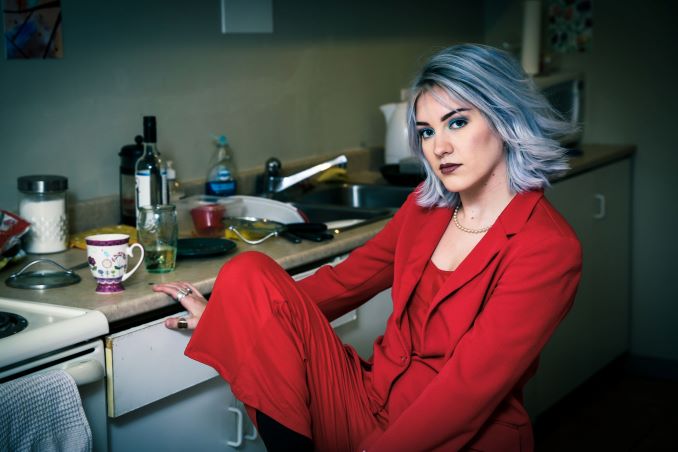 Name: Laura Hickli
Genre: Baroque-Pop / Chamber-Folk
Founded: I've been writing music since I was 13 as a way to escape difficulties in my home-life, which I was inundated with being home-schooled, into a world of safety of my own design.
# of Albums: 1
Latest Release: My latest release is my debut album, 'Flowstate.' It is a meditative, ethereal and emotionally-charged record which recently inspired and scored the film 'Hide Away' directed by Julie Whelan and won 'Best Mental Health Short' in Romania.
Latest Single: My latest released single is entitled 'Play Your Magic.' It was written for a good friend whom in later years created the music video for it by filming spaces we spent time together, personal and sacred locations to us. It is one of my most beloved songs and I typically close live sets with a solo performance of it.
Latest Video: The experimental 'Float Away' music video is my first attempt at film-making as an exercise in saying "yes" to stream of consciousness art. It is an attempt to free myself from perfectionism in what I release, and practice in answering my first-thoughts with compassion. Fitting for the mood and content of a song about losing one's ego and floating away.
Favourite Local Restaurant:
I'm way too broke to eat at restaurants but I can get down for a hot McDonalds coffee and a hashbrown combo.
Favourite band as a teenager:
I liked walking off path in the forest and listening to all the sad songs by Blink 182 on repeat. I nursed my teen-angst and depression with 'I Miss You,' 'Lost Without You,' and 'Adam's Song.'
Favourite band now:
I'm vibing with AJJ's new record 'Good Luck Everybody,' and continue to adore anything Sol Seppy or Imogen Heap.
Guilty Pleasure Song:
I Hear You Knockin' – Dave Edmunds, but the crappy misspelled cover by Ernest Monias on youtube
Live Show Ritual:
I have played over 200 shows in the past 8 months during my perpetual tour of the USA. My pre-show routine has gone from spending half a day doing my makeup and meditating in a corner to picking the least musty-smelling show outfit from the costume suitcase and attempting to draw eyeliner wings evenly in a moving van.
Favourite local artist:
'If I Look Strong, You Look Strong' continues to deliver interesting, passionate and mathy songs that nurture my ADHD. An emerging dynamic artist to watch, 'Krystle Robyn' instantly calms my racing thoughts with her soothing, captivating vocals and genuine heart-wrenching lyrics.
Nose Hill or Fish Creek??
I have nostalgic memories attached to Nose Hill which of course adds depth to my sentiments for that park.
EP or LP?
I personally prefer well-sculpted and intentional LP's as they are a longer escape into another world.
Early bird or night owl?
I get more practical things accomplished in the early hours of the day, though my creativity tends to blossom at night when it's too late to record in a rental duplex.
Road or studio?
During tour I am at the mercy of the ever-changing physical world and feel my instinctual self rise closer to the surface. My perspectives are continuously challenged on the road which allows for rapid personal growth. However, a safe and private studio will always be my favorite place to be, as time itself vanishes, I lose track of my body and all surrounding indispositions are put to the wayside.
Where can we follow you?
Follow my tour-blog Instagram and Facebook.
Any shows or albums coming up?
Catch my Block Heater set on Sat, Feb 22 – 1 PM at the King Eddy. It will be one of my last shows in Calgary for the foreseeable future as I leave this April to tour the Eastern United States.
Stay tuned as I have multiple releases planned in the next few months including a single from my upcoming record, and a tour kick-off show with prolific supporting acts on April 11.