Misery Rites, WAKE's sophomore album, delivers nine thunderously crushing songs and takes a harsh, introspective, and shattering look into the deep, interdimensional corners of intimate struggle. Vocalist Kyle Ball explains, "Misery Rites is a concept that contains personal struggle with depression, addiction and isolation. It also follows a theme of cycles, the main cycle being the metaphorical killing of the person you hate being only to eventually end up back in the same place, just to start the cycle again." WAKE face their inner torment with fury and weave dark, caustic guitar playing and bludgeoning drums to create the raw, dark terror throughout Misery Rites.
Misery Rites was recorded, mixed, and mastered in 2017 with Dave Otero at Flatline Audio (KHEMMIS, PRIMITIVE MAN, COBALT). WAKE guitarist Rob LaChance reveals their vision for Misery Rites; "musically, the vision of the album was to take what we did on Sowing The Seeds of a Worthless Tomorrow and make it darker and more oppressing." Rob continues, "I think having Dave Otero on production helped capture a lot of what we were going for.  Dave is a very talented guy and one of the best engineers in the game right now. Recording in Denver also made it easy for us to have our good friend Ethan McCarthy (PRIMITIVE MAN, VERMIN WOMB) do vocals on a few tracks".
From early tours leaning on nothing but the DIY release of Surrounded By Human Filth, to multiple Maryland Deathfest appearances, and European tours with Relapse Records artists PRIMITIVE MAN, they released LPs via the inimitable Nerve Altar records. Logging tens of thousands of miles alone in the middle of the USA or with a host of America's best heavy bands, WAKE have proved that over the course of the decade, their workload and fury are never-ending. After releasing Misery Rites with Translation Loss Records to critical acclaim, a full US outing with Season Of Mist artists WITHERED and various festival appearances, WAKE carry on the same as usual in 2018 and beyond – scorning the weak, ignoring the trends, and digging heels into the road.
Misery Rites has received high praise from Noisey, Decibel, Revolver, and the like.  Misery Rites charted at #3 on Canadian national and college radio and has held at #7 on Canadian national and college radio since their record release on February 23, 2018.
WAKE are represented by Translation Loss Records, Perfect World PR, and Hexagram Booking. WAKE are endorsed by Vater, Pearl, Gator, Orange (Official Orange Ambassador), and Lace Pickups.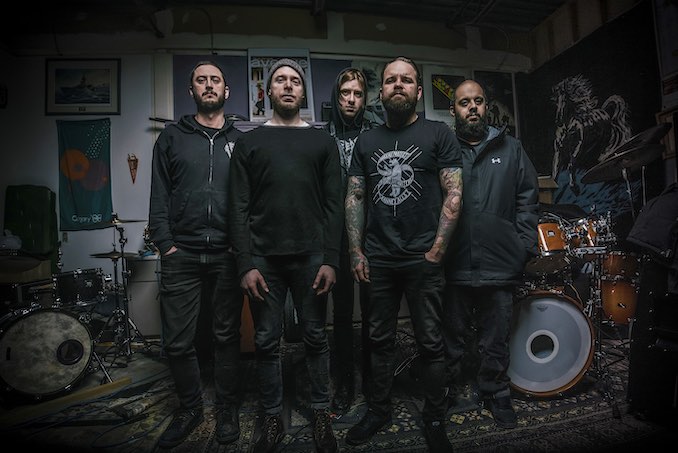 Name: WAKE
Genre: Metal
Founded: 2009
# of Albums: 3
Latest Release: Misery Rites
Latest Single: Paradigm Lost
Latest Video: https://www.facebook.com/watch/?v=373123643486755
Favourite Local Restaurant:
Volos Pizza
Favourite band as a teenager:
Slayer
Favourite band now:
Slayer
Guilty Pleasure Song:
Human by Human League
Live Show Ritual:
Calling live shows "rituals"
Favourite local artist:
Sigil
Nose Hill or Fish Creek??
Fish Creek Death Cult
EP or LP?
LP
Early bird or night owl?
2 hours of sleep per day
Road or studio?
Road
Where can we follow you?
Any shows or albums coming up?
Oct 10 WAKE / The Great Sabatini / Adolyne / DeathBreather McHugh House