This week's recipe is great for the coming warmer weather where we can get outside and use our grill. Cactusaurus Grill sent us this Korean Beef Short Rib recipe with their Kalbi marinade.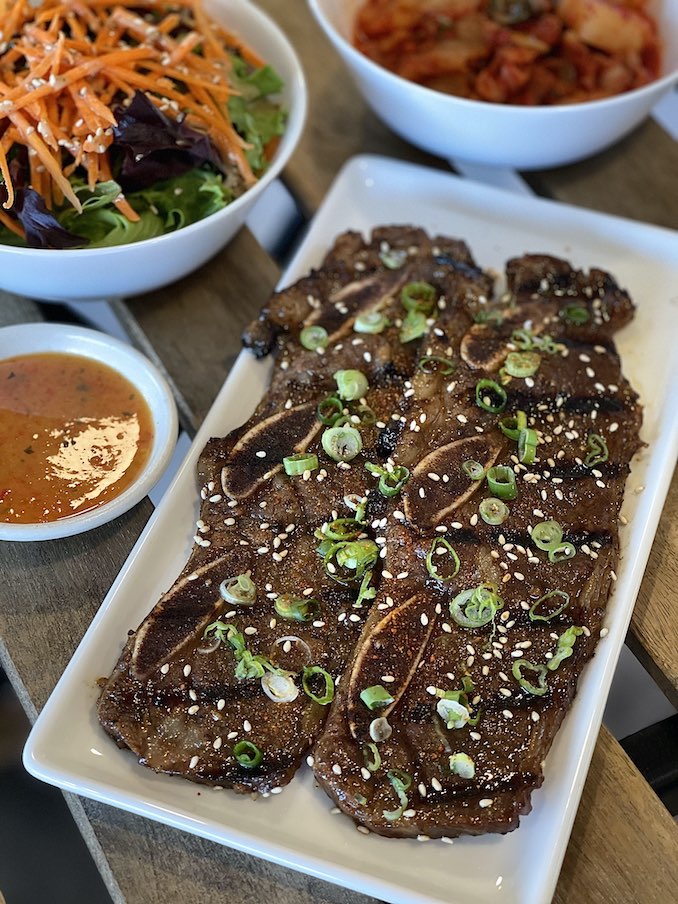 Korean Beef Short Rib BBQ
( recommended 3/8 inch cut )
Kalbi marinade for 3lbs of ribs
Ingredients
-4 tbsp minced garlic
-1 cup sugar
-1/3 cup mirin
-1 cup low sodium soy sauce
-1/2 asian pear ( peeled and finely grated, substitute to an apple if you want)
-2 tbsp sesame oil
-1/2 tbsp black pepper
-1/3 cup anatto oil
-1/3 cup honey
Directions
1. Make sure beef short ribs are soaked in Kalbi sauce.
2. Wrap ribs and refrigerate for at least 2 hours but preferably overnight for a stronger taste.
3. Wait until the grill surface is hot, then place the ribs on the BBQ. About 3 minutes per side.
3. Serve the ribs with green onion and sesame seeds on the top.