Lilac & Clover aims to help Canadian makers find the connections they need, providing them resources and information to help them succeed with the business side of their craft. We recently spoke with founder Jessica Moe about the Homegrown Business.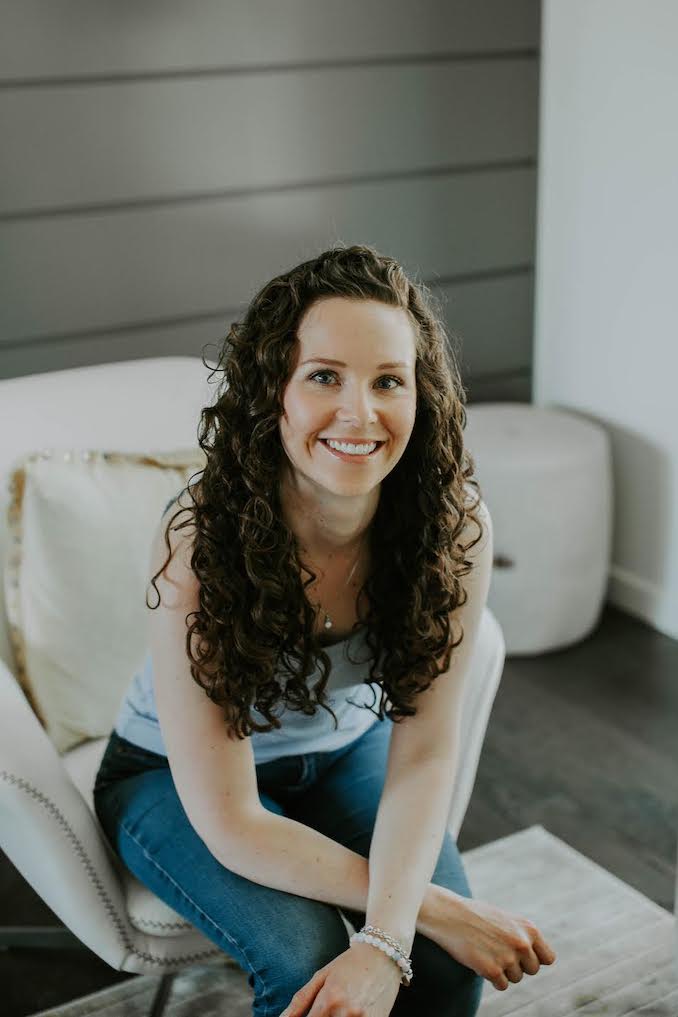 What is your business called and what does it do?
Hi! We are Lilac & Clover, and we help Canadian makers to connect and find all the resources they need to start and grow their handmade businesses!
What made you want to do this work?
After starting my own handmade business years ago making and selling cold process soap, I struggled to find Canadian information for starting a business, which website to choose, how to navigate Canadian regulations and so on. So, I decided to start writing about my experiences and sharing what I learned and what was working for me. Apparently, there are lots of other makers out there with the same struggles as me, and that's when I knew I could really provide a valuable service!
What problem does this solve?
There are a lot of great resources out there for starting a craft business in the US for example, but when you try to search for Canadian info, there's not much out there. We're here to curate and make sense of everything you need to know before and during your business launch, and provide the education, resources, and community to support you on this exciting entrepreneurial journey!
Who are your clientele/demographics?
We serve makers, crafters, DIY-ers, and hobbyists who are ready to make the leap and start selling their beautiful creations. Oh, and did we mention we especially love to serve our fellow Canadians!?
How does your business make money? How does it work?
Our main offer is our Makers Blueprint. I like to think of it like a Facebook group on steroids – you'll definitely get to meet other makers in our community forum, but we also throw in fun stuff like monthly live virtual masterclasses, group masterminds, beginner business lessons, member led events, accountability groups, and more. And because we focus on Canadian info, it's an awesome way to find other local businesses to connect with and work with.
And then we also host a few other courses and classes on Health Canada cosmetic regulations, how to find your niche, and business basics you need to know starting out.
Where in Calgary can we find your profession?
We're fully online at www.lilacandclover.ca for the time being, but would love to coordinate some in person events and networking once the world opens up again!
What is the best question a prospective customer could ask a member of your profession when comparing services?
Q: What makes you different from other handmade courses and businesses?'
A: To start, the fact that we exclusively serve Canadians and that the majority of our community is made up of fellow Canadians is so much more valuable to you as information on shipping, importing, regulations, taxes will be all tailored to you.
Secondly, I know my limitations – I know that I'm not an expert on everything. In fact, I'm more a Jill-of-all-trades haha. I could try to pretend to know it all and teach it all myself, but it's been so much more fun, and more valuable to our readers and members, to host other teachers and coaches who are respective experts in their field and have them share their experiences and knowledge as well. In Makers Blueprint, the monthly masterclasses we host are taught by local branding experts, accountants, copywriters, and website designers so you can get the right information, and attend live Q&As with these experts to get all your questions answered.
And finally, starting a business can be lonely. Sometimes it's hard for family and friends to relate or understand what you're going through. And that's why community and accountability and support is a big part of our mission as well. Knowing that there is a group of people cheering you on and is there for you when things maybe don't go right, can make all the difference in ensuring you keep on the path and don't give up!
What is the best part about what you do? What is the worst part?
It's been so rewarding teaching and coaching other makers and hearing what their big dreams and business
aspirations are. There are so many talented and driven solopreneurs out there right now!
Something I struggle with is being a visionary entrepreneur with more ideas than time haha. I have so many amazing things planned that I want to accomplish yesterday, so I'm learning to organize my thoughts, prioritize projects, and slow down a little.
What is your favourite joke about your own profession?
We share lots of funny memes and jokes about entrepreneurship and handmade business on our Instagram (www.instagram.com/lilacandclover) – my favourite referring to the fact that once you start making handmade products, all your friends and family will be gifted handmade product from here on out – haha
PAY IT FORWARD: What is another Calgary business that you love?
I met my good friend Micki of The Olfactory Shop a couple years ago when we were both growing our skincare businesses, and we've been besties ever since. She is the most thoughtful, intentional person and is so talented in working with oils and ingredients to make beautiful and high performing skincare here in Calgary!