Dave McCann has locked himself firmly into hearts and minds of the Alberta music scene as one of the best untold singer-songwriters working in contemporary roots music.
‍
He has released a string of critically acclaimed recordings including Dixiebluebird which was build in East Nashville with Americana guitar icon and producer Will Kimbrough (Emmylou Harris, Rodney Crowell, Shemekia Copeland, Todd Snider). He is known for steering clear of the fame associated with the music industry to make the songs themselves his guiding impulse. Well honed songs are his primary motivation.
His newest effort "Westbound 'til Light" is no exception. This is an unyielding collection of songs – story songs, train songs, disaster songs, and message songs are all informed by some aspect of North American folklore. Definitive roots music, steeped in Dave's unique vision and story based narrative.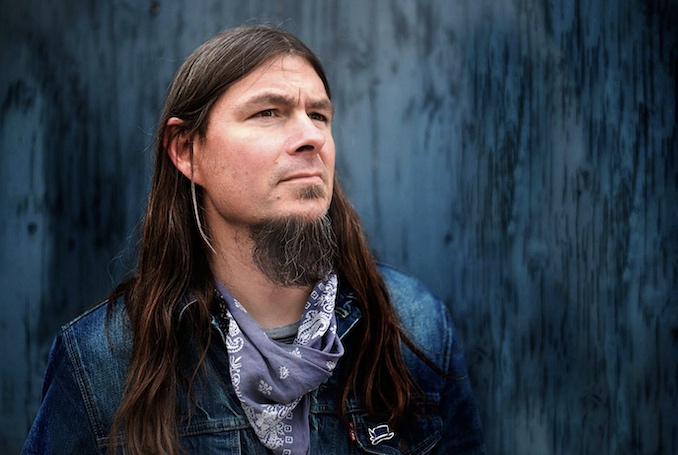 Name: Dave McCann
Genre: Roots / Americana
Founded: 1990's in Calgary Alberta
# of Albums: 6
Latest Release: Westbound til Light
Latest Single: Swing Your Lantern
Latest Video:
Favourite Local Restaurant:
The Ironwood Stage and Grill
Favourite band as a teenager:
Bob Dylan
Favourite band now:
Miko Marks and the Resurrectors
Guilty Pleasure Song:
Life is too short for guilt about songs.
Live Show Ritual:
Show up early and be useful
Favourite local artist:
Emily Triggs
Nose Hill or Fish Creek?
Fish Creek
EP or LP?
LP
Early bird or night owl?
Both
Road or studio?
Both
Where can we follow you?
Instagram | Facebook | Website
Any shows or albums coming up?
Festivals are cancelled again this year, so I am bringing shows to the people
I am booking individual pocket sized backyard Festivals throughout Alberta this summer.
People are really excited. Covid protocol will be followed and hopefully the numbers drop
and we can proceed safely.
It is hard to plan anything at this point, but yes preliminary work on a new release.