I was introduced to Jarett at a Drink n' Draw many few years ago by a mutual friend. He was surprised that I hadn't met Jarett yet considering we were all a part of the art scene in Calgary.
"It's a big city," I said. But as I would quickly learn, someone like Jarett can make a "big city" feel a whole lot smaller. Since that day, I began running into him everywhere: at music shows, film festivals, gallery openings, anywhere in Calgary there was something interesting happening, Jarett was there. I soon realized that his art was as ubiquitous as he was. His prolific and diverse body of work is a vibrant part of Calgary's rich cultural landscape, its visual identity, and is featured in festivals, galleries, shop windows, and band merch found throughout the city.
Born and raised in Calgary, Alberta, Jarett attended the University of Lethbridge, graduating from the New Media program before descending upon Calgary like a creative storm. When you first meet Jarett, his calm, laid-back manner doesn't betray the raw, creative energy that lies beneath the cool exterior. But to hear his boisterous laugh is to get a sneak peek at the vibrant imagination within him, and hints at the surreal, yet somehow familiar worlds which he creates.
His work is inhabited by characters who seem unfazed by the saturated, dream-like cityscapes that they inhabit, much like Jarett himself. It features a homegrown surrealism that fuses normal life and dream life, animals, objects and people into bizarre, yet charming personalities. He is influenced in equal part by skate graphics, Calvin and Hobbes, Wu Tang Clan and Jim Henson, seamlessly fusing them all together and filtering them through his bold, spontaneous style.
He has worked for a staggering range of clients, from the Calgary Folk Festival to Sled Island, from magazines like The Believer to animated videos for bands like Walk Off the Earth and Mother Mother, leading to a Juno award nomination for their video "The Stand.". Being a huge advocate for more film and animation in Calgary, he sits on the Board of Directors for the Quickdraw Animation Society, whose animation workshops he attended as a ten-year-old.
A vibrant part of Calgary's artistic community, Jarett is always willing to offer feedback and share new influences. In spite of his expansive portfolio, he is still driven to improve his craft and learn new skills, always searching out valuable critique from his peers. Calgary's artistic community, every facet of it is very fortunate to have an inspiring, hard-working artist like Jarett Sitter around.
– Written by Nick Johnson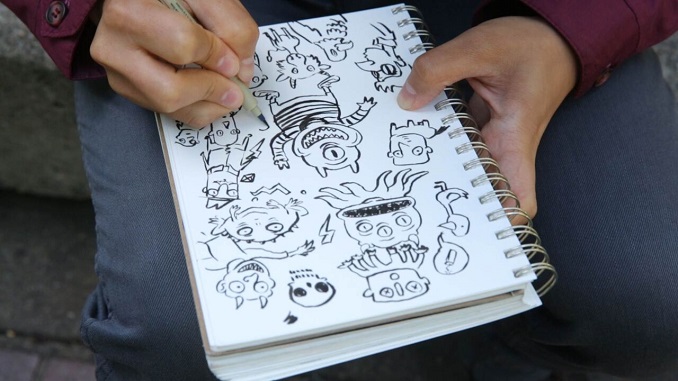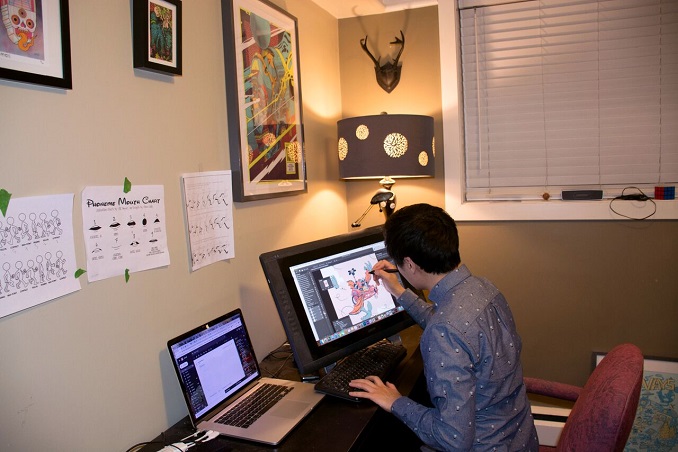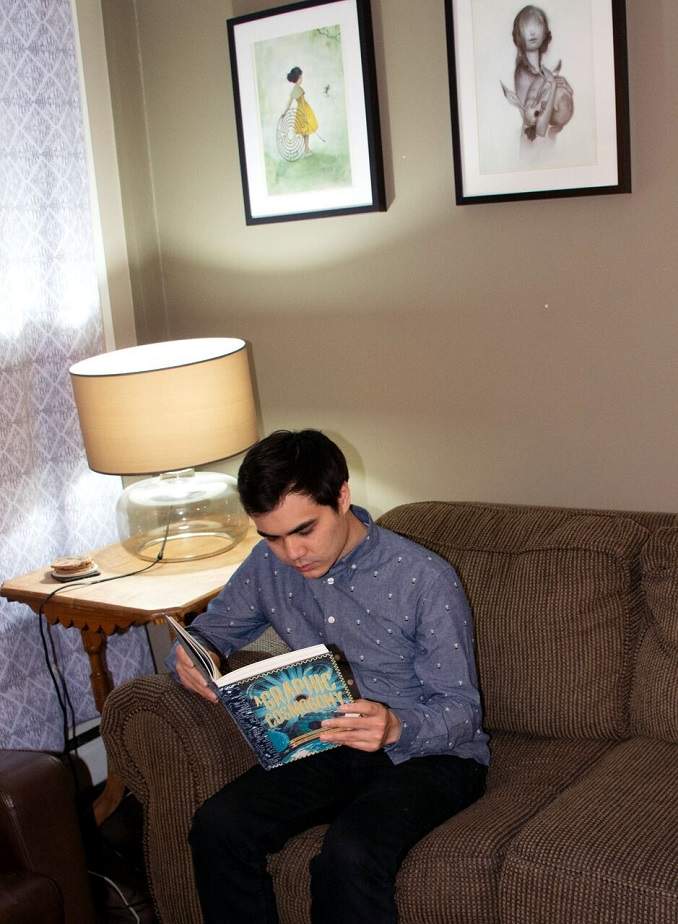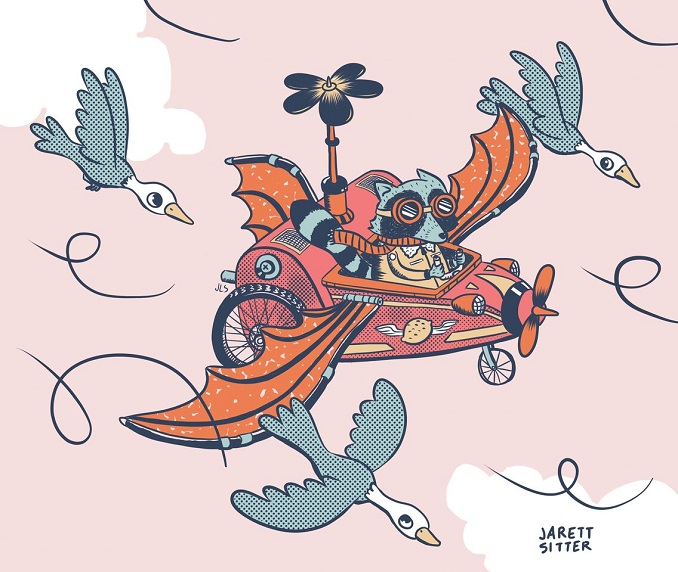 What 'hood are you in?
I live along the Beltline, and have been in this area for a while now. Everything I need is in walking distance for the most part which is super nice, whether it be restaurants or music venues.
What do you do?
I am a freelance illustrator and animator, this consists of coming up with a lot of ideas and drawing a lot of pictures mostly. Being self employed means I also need to stay disciplined as well as make sure I go outside and talk to people periodically so I don't become (too) weird. I've been fortunate that I can mostly just take on fun projects that appeal to me, and have had the pleasure to work with clients that trust me enough to allow quite a bit of creative freedom.
What are you currently working on?
Right now I am working on a few tour posters for different musicians/DJs, some merch for a record label, a cover illustration for a single to be released soon, and possibly a new music video. I also have some personal projects on the go, and an art exhibit I need to prepare for!
Where can we find your work?
My Instagram is the platform which I keep most up to date, I will usually let people know where they can see my work out in the wild on there. For a better look at my body of work people can also head over to my online portfolio.