I come from the "cracker" litter, so my foster mom named me Graham (cracker). I'm still a kitten so I can easily adapt to my surroundings and love to play with all of my brothers, friends, and sister. Some of my favourite things are climbing, basking in the sunlight, and attacking wand toys! My foster mom loves to brush me and give me manis and pedis and although I'd rather she didn't-I'm slowly getting used to it. I hope that you serve wet food at home because i would love to come over and try some…maybe netflix and chill afterwards? I promise that i'll be the sweetest boy ever!!
Graham was born on May 6, 2018.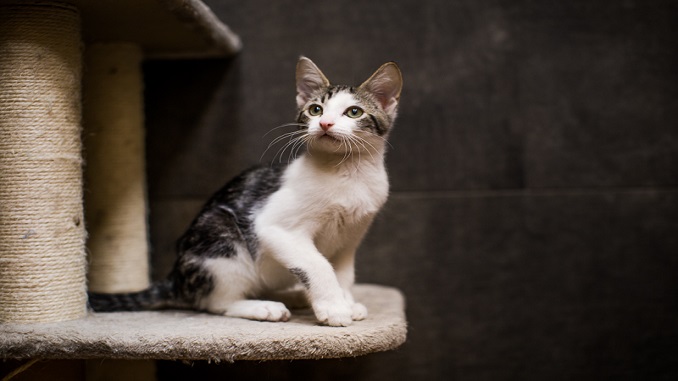 Graham
Gender: Male
Breed: Domestic Short-Haired
Age: 7 months old
Colour: White with black
In order to ensure a smooth and successful adoption, please remember to check all the basic requirements for adopting before coming in to the shelter.
About this column:
Each week we feature animals available for adoption from local shelters in the Calgary area with the hopes that our readers will assist in finding good homes for them. If you, or someone you know, has the resources to take care of one of these animals, please do get in touch with the appropriate shelter via the links provided.