Brendan Rothwell is an accomplished Canadian bassist, composer, and producer. He believes in bucking the trend of the bass being in the background, preferring to optimize the tone, scale, feeling and musicality of the instrument. His playing demonstrates meaning and depth.
Brendan describes the 1986 album from Miles Davis,"Tutu", featuring the great Marcus Miller, as the trigger and driving force for his decision to play the bass.
The art of business and leadership is inextricably linked in all of Brendan's projects, and he firmly believes in applying a business mindset to the industry of music.
Brendan's work has featured in global radio shows, podcasts, and high-end online music publications.
August 2017 brought positive news from Brendan's home town with nominations in two categories of the YYC Music Awards. "Time On My Hands" is nominated in the category of Jazz Recording of the Year. The first single from the album – "This Is The Love" – wins The People's Choice Award.
In his debut album, Brendan brings to life the voice and melodic qualities of the bass, both acoustic and electric, refusing to remain only in the foundation and shadows of a track. The depth of musical theory, content and detail that has gone into this work is evident.
Brendan's ability to tell different stories with the instrument is clear, particularly in the album's title track, inspired by the province and country he now proudly calls his adoptive home. The addition of spoken word in the final track evokes a conversation between voice and bass that is unique, ultimately closing out the album and laying the bass to rest after 7 tracks of melody, funk and energy. This album is a work that is dedicated to key influencers in Brendan's life. People to whom he is deeply thankful and for whom he has lasting respect.
"This Is The Love", the first single from the album, was released in March 2017 to positive global acclaim. Within the first few weeks of airplay, this debut single achieved strong results across the primary smooth jazz charts, setting the foundation for Brendan's musical brand:
SmoothJazz.com Global Top 50 #6
SmoothJazz.com Indie #2
SmoothJazz.com Radar #4
Groove Jazz Music Top 30 #18
Radiowave Monitor Top 40 #21
Mediabase Smooth Jazz Top 50 #36
Smooth Jazz Network Top 50 #45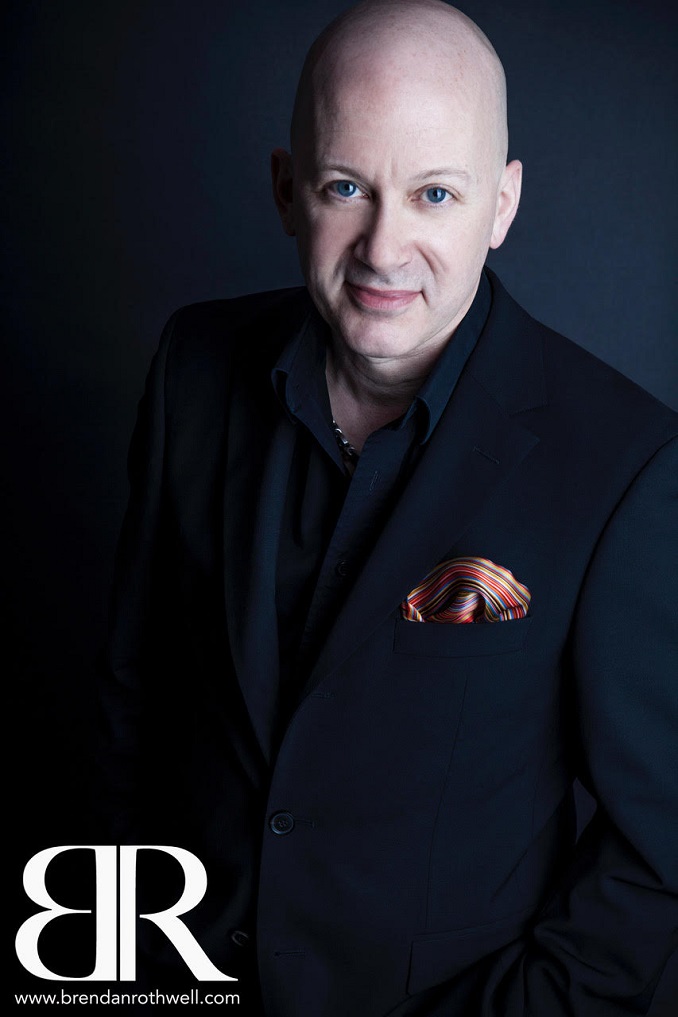 Name: Brendan Rothwell
Genre: Jazz (Contemporary/Smooth)
# of Albums: 1
Latest Release: "Time On My Hands"
Latest Single: "This Is The Love"
Favourite Local Restaurant: Globefish (Marda Loop)
Favourite band as a teenager:
Level 42/The Cure/Miles Davis…
Favourite band now:
Stanley Clarke/Marcus Miller/David Sanborn
Guilty Pleasure Song:
So many 80's hits!!!
Live Show Ritual:
Cleaning the bass.
Favourite local artist: Sheldon Zandboer
Nose Hill or Fish Creek? Fish Creek
EP or LP? LP
Early bird or night owl?
24/7 if I have to.
Road or studio?
Both, for very different reasons.
Where can we follow you?
Facebook | Instagram | Twitter | Website
Any shows or albums coming up?
New album – "Sentiment" – will be released in Q1, 2019.