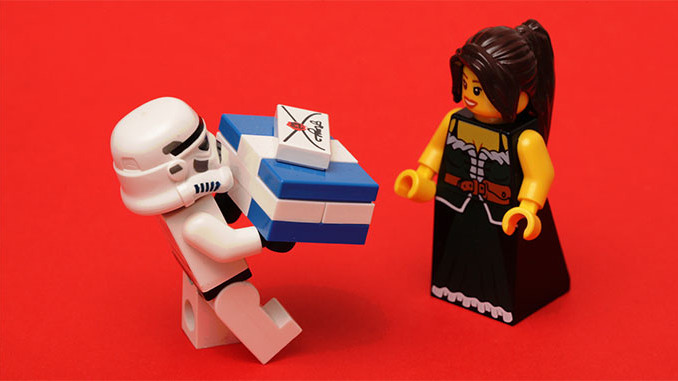 The holidays are a time of giving, and the endless options can be overwhelming to many. On top of the heavily-marketed and well-known campaigns, there are many other places and things to donate you might not think about right away. Here are five suggestions.
Melrose's Magic of Christmas Campaign – Melrose has held a holiday campaign benefiting The Magic of Christmas for a few years now, and asks Calgarians to donate toys and other items. Specifically, they ask for donations for those ages 12-17, as this is an age group that is often overlooked with many toy drive campaigns. While this campaign ends on December 13th, many other toy drives will continue past this date. Consider donating items for teens and tweens. You can find out more information by visiting the Melrose Blog.
Calgary Drop-In & Rehab Centre – Did you know that you could donate your old computers to the DI? The centre has its own space where computers are refurbished and given to clients when they are placed in more permanent housing. The DI is always looking for various other donations for both the facility and the people that use it as well. You can find out the current donation wish list here.
Alpha House Society – The charity agency that aids those with alcohol and drug dependencies is looking for a donation of a vehicle in their #WheelsForDOAP campaign. The vehicle will be used by the Downtown Outreach Addictions Partnership Team (DOAP) team to aid clients throughout the city. You can visit the Alpha House Society's website to learn more about what the DOAP team does and find out how to donate.
Children's Cottage – Do you have baby clothes and accessories you no longer need? What about household linens? Office and craft supplies? The organization, which aims to prevent harm and neglect to children and build strong families, has a large and diverse wish list this holiday season. Visit the website to learn how to make your donations.
Animal Rescue Foundation (ARF) of Alberta – Don't forget that our furry friends need a little help during the holidays as well. ARF provides numerous ways you can help the organization; everything from suppliers and vehicles to walking rescue dogs. You can learn more by visiting the ARF website.
What are some other charity campaigns or organizations you like to give to during the holidays? Leave a comment below or on Facebook, or Tweet us!