MS Canada provides services to people affected by multiple sclerosis (MS) and funds research to find the cause and cure for this disease. We spoke with MS Ambassador and volunteer Melyssa Thompson to find out more about the organization and why she got involved.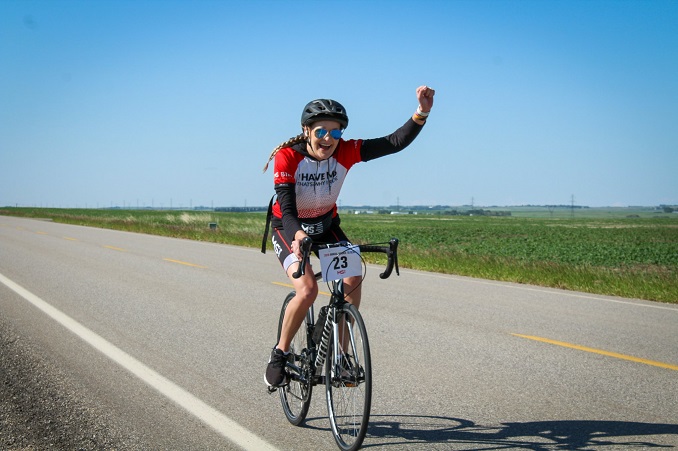 Describe your charity/non-profit/volunteer work in a few sentences
MS Canada provides services to people affected by multiple sclerosis (MS) and funds research to find the cause and cure for this disease.
As a volunteer MS Ambassador, I help with engaging our MS community and raising awareness to support people affected by MS. MS Ambassadors are community leadership volunteers who collectively educate, advocate, and fundraise to positively advance the work of MS Canada.
What problem does the non-profit aim to solve?
MS Canada's vision is a world free of MS. To achieve this, our mission is to connect and empower the MS community to create positive change.
When did you start/join it?
I started volunteering with MS Canada in 2018.
What made you want to get involved?
In January 2018, my life changed over a single weekend. I had lost the feeling in the lower half of my body and within 24 hours I was diagnosed with MS. It was a frightening experience. Luckily, MS Canada proved to be a beacon of support in the months that followed. They provided me with an abundance of information in a way that didn't feel overwhelming, and more importantly, they offered me a supportive community to lean on. Their help and encouragement made such a difference during a challenging time.
Their kindness has inspired me to join the organization and give back to others going through similar experiences.
What was the situation like when you started?
Canada has had and continues to have, one of the highest rates of MS in the world. On average, 12 Canadians are diagnosed with MS every day.
How has it changed since?
The MS Society of Canada recently amalgamated with the MS Scientific Foundation to create MS Canada. Under this new name, we continue to be the source of support, hope, and connection for the MS community. We are working towards understanding and halting disease progression, advancing treatment and care, enhancing the well-being of those living with MS, and preventing MS from happening in the first place. Ultimately, this will help us achieve our vision of a world free of MS.
What more needs to be done?
For 75 years, MS Canada has connected people affected by MS to information, resources, and support that they need on their journey.
While the cause of MS is still unknown and there is no cure, we continue to invest in research dedicated to finding a cure and improving the quality of life for those living with MS. Since 1948, our organization has invested over $212 million in MS research. Canada is fortunate to be home to some of the world's leading MS researchers. These researchers are making significant progress in understanding, treating, and one day preventing MS.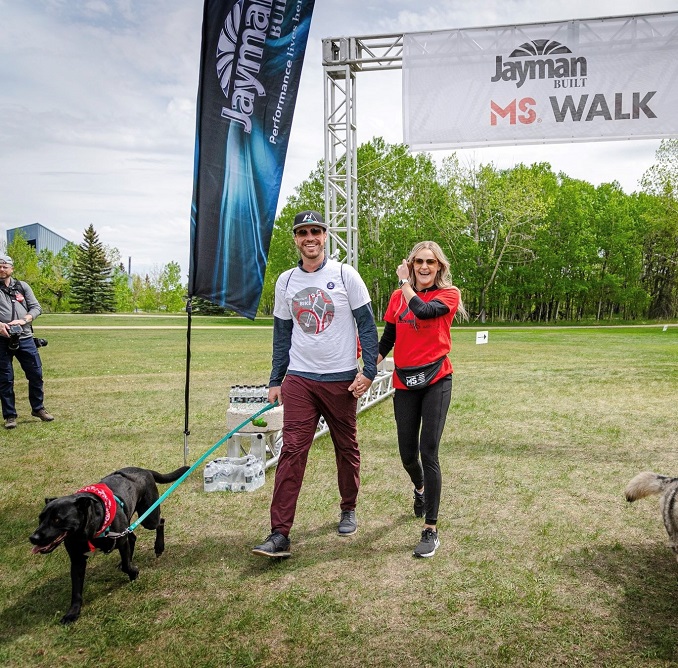 How can our readers help?
More than 90,000 Canadians live with MS, which means that there are more than 90,000 reasons to support MS Canada.
Donations fund critical research and move us closer to a world free of MS. When you donate or participate in our events, you are also ensuring that people affected by MS have access to the information and support that they need, wherever they live. Some examples of our programs available across the country are the MS Knowledge Network and 1:1 peer support.
Do you have any events coming up?
May is MS Awareness Month in Canada. Throughout May, there are numerous events to raise awareness about MS and bring the MS community together. One of these events is the Calgary Jayman BUILT MS Walk on Sunday, May 28. It's a great way to connect with and show support for people who are affected by MS. For those not in Calgary, there will also be MS Walks happening across the country on May 28, along with a virtual option for people to walk wherever and whenever they would like!
Where can we follow the non-profit?
MS Canada is active on Facebook, Instagram, and Twitter.
MS Canada's website is also a great place to learn more about MS, MS research happening in Canada, events, ways to volunteer, and the programs and services available to people impacted by MS.
You can also visit MS Canada's blog for stories from our resilient MS community.
PAY IT FORWARD: What is an awesome local charity that you love?