For our featured charity this week, we spoke with Regina Chan, the Executive Director at The Alexandra Centre Society. The charity was formed by volunteers in the community to promote, encourage and provide programs and services for the use and benefit of residents of the City of Calgary, and in particular, residents of the communities of Inglewood, Ramsay, East Village, and Beltline.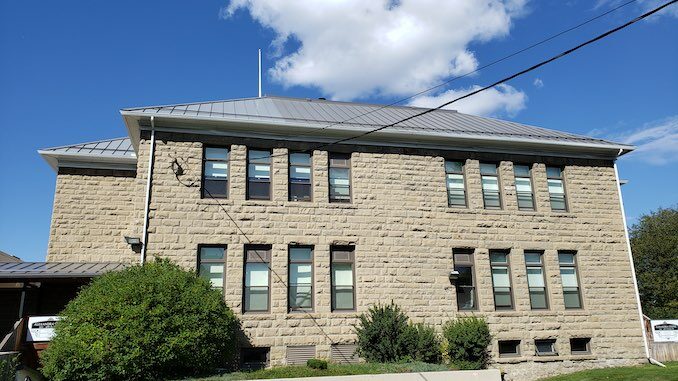 Describe your charity/non-profit in a few sentences.
The Alexandra Centre building provides space for a variety of community services including a daycare, a medical clinic, and a non-profit theatre group. The Society offers dance classes, music classes, Spring/Summer camps, and yoga. The Society also runs services such as a "Community Christmas Hamper Program", a "Volunteer Income Tax Return Service", a "Senior Picnic Basket Program" and serves as a community hub for the "Good Food Box" program.
What problem does it aim to solve?
The Society is dedicated to being a community hub that provides affordable programs to families and services to those in need.
When did you start/join it?
I started working as the Executive Director of the Alexandra Centre Society in June 2019.
What made you want to get involved?
The Alexandra Centre was built in 1902 and was the site of the New East Ward School, later renamed as the Alexandra School from 1903 to 1962. In 1973, the community rallied to save the building from demolition and the Society was created in 1975. I am honoured to be part of the continued history and legacy of this historical building. I am deeply passionate about seeing the Alexandra Centre continue to thrive as a community hub and am excited about the programs and services that we can provide to the community.
What more needs to be done?
The Alexandra Centre Society is always looking for volunteers to help with our programs and services. We are also open to new ideas on how to best serve the community. We invite you to contact us if you wish to volunteer or have suggestions regarding the services and programs we can offer.
The Alexandra Centre has a couple rental spaces that are available for hourly or daily rental that are available on a one-time or ongoing basis. We invite the community to look at our space to see if they can run a program or event in our facility.
How can our readers help?
Sign up for our classes!
Donate to our programs!
Check out our rental spaces!
Come volunteer!

Do you have any events coming up?
This Fall, we are running Suzuki Music for 0-5 year-olds on Friday mornings, Dance Classes for 4-7 year-olds on Sunday mornings and Yoga on Monday nights. Registration is ongoing, and drop-in options are available. Class details are available on our website.
We are also starting preparations for our Community Christmas Hampers Program. We invite the community to help out with non-perishable food or monetary gift donations and assembling hampers. Please contact us for more information.


Where can we follow you?

Website | Facebook