For our featured charity this week, we interviewed Yvette Biggs, Vice President of Marketing, Media, Communications with United Way of Calgary and Area.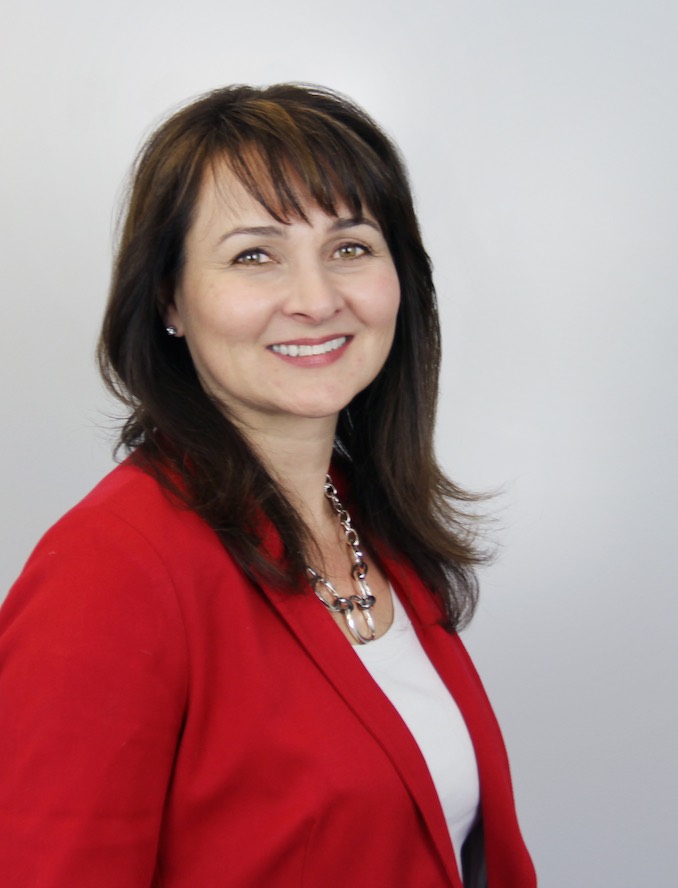 Describe your charity/non-profit in a few sentences.
United Way of Calgary and Area (United Way) exists to improve lives locally. We bring people together to solve complex social issues by working with local agencies, corporations, donors, government and—most importantly—community members to ensure that the people who live, work, and play in our communities have the supports they need to thrive.
What problem does it aim to solve?
United Way helps to tackle our community's #UNIGNORABLE social issues like poverty, mental health, domestic violence, or youth not graduating from high school on time. In 2018, United Way invested in 138 programs at 90 local agencies and supported 52 collaborative initiatives to positively impact the lives of more than 162,000 individuals living in Calgary and area.
When did you start/join it?
I joined United Way in January 2017.
What made you want to get involved?
Joining United Way was a natural progression in my career having previously worked in marketing at the national, regional, and international levels. What intrigued me most about United Way is the organization's unwavering commitment to improving the lives of people living in our community. During the past few years, I've witnessed firsthand how those close to me were impacted by the recession. So, when I saw the incredible efforts United Way was deploying to help those in need, I wanted to be a part of that local impact.
What was the situation like when you started?
When I first started with United Way, the organization was in the process of developing its new strategic plan. The strategy was an inclusive undertaking that brought together key players through community consultations and stakeholder engagements in an effort to drive social change in a more impactful and efficient way. The result is a strategic plan that clearly articulates how we are going to deepen community impact by strengthening our relationships and pressing forward with a digital transformation that will put us at the leading edge of charitable innovation. It was an opportune time to join United Way and I'm excited about the organization's new way forward.
How has it changed since?
Since the rollout of our strategic plan, we have been working with our local agency partners to deepen our collective impact in the community. We have partnered with J5, a local design firm, to develop The Social Impact Lab, a space where United Way agency partners, government, donors, businesses, community members, and corporate volunteers can come together to solve complex social issues in new and innovative ways. We also partnered with MISKANAWAH to develop the Diamond Willow Youth Lodge—a welcome and inclusive gathering place for Indigenous youth to connect with peers and build positive relationships with Elders in a safe setting. We are finding new and innovative ways of working with all our partners to ensure a positive and tangible difference in the lives of people living in Calgary and area.

What more needs to be done?
United Way's efforts to date would not be possible without the support of donors, agency partners, volunteers, and corporations. But in a city of over 1.2 million people, much more needs to be done—we need our community to rally around its friends and neighbours, and join us in our efforts to #dolocalgood.

How can our readers help?
September is United Way month and we're challenging all individuals to show their local love by doing local good. It's easy. The simplest of things can make a positive difference and put a smile on someone's face – as well as yours. Because doing good feels good! Inspire others by sharing how you're doing local good through tagging your social posts with #dolocalgood.
You can also help by learning more about the social issues you care about and finding ways to get involved to help those who are struggling to get the support they need. When armed with knowledge about the issues impacting our local community, we are able to come together to build solutions. United Way would not be able to do the work we do without the generous support of our donors, some of whom are your readers. But, as the need for social supports continues to grow, so does our need for donors. By supporting United Way, Calgarians are helping improve lives in their community by ensuring that important resources are available to children, youth, families and individuals when and where they need those supports the most.
Do you have any events coming up?
Join us September 5 for our annual Kickoff event where over 2,000 people will come together to show their local love for doing local good by marching for our city's #UNIGNORABLE issues. Crowds will gather at 11 a.m. on Stephen Avenue between 5th and 6th Street SW and march to Olympic Plaza where the event will end with fun activities, live entertainment, and a free community barbecue. Everyone is welcome! For more information or to sign up for the event, visit https://calgaryunitedway.org/event/2019-kickoff/
Plane Pull takes place September 15 at the UPS Customer Centre – 22 Aero Drive NE. Cheer on teams pulling together to solve our city's #UNIGNORABLE issues as they compete to pull a 200,000 pound plane across a tarmac to raise money for United Way and the community—and win prizes. This is family-friendly carnival-style event also features a Kids Pull for youth ages 7 to 17. Besides the actual plane pulls, we have a ton of activities on site. For more information or to sign a team up for the event, please visit https://fundraise.calgaryunitedway.org/campaigns/10863-2019-plane-pull

Where can we follow you?
You can find us on the following channels:
Instagram | Twitter | Facebook | LinkedIn
To find out more about our work, please visit https://calgaryunitedway.org/