This week, our homegrown business highlights eco-friendly, one-of-a-kind handbags that are made by the Calgary company, Hekkal and Hyde.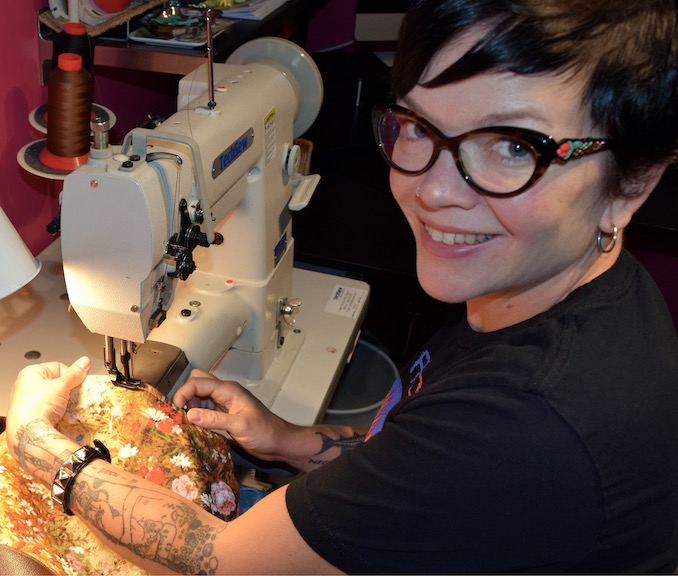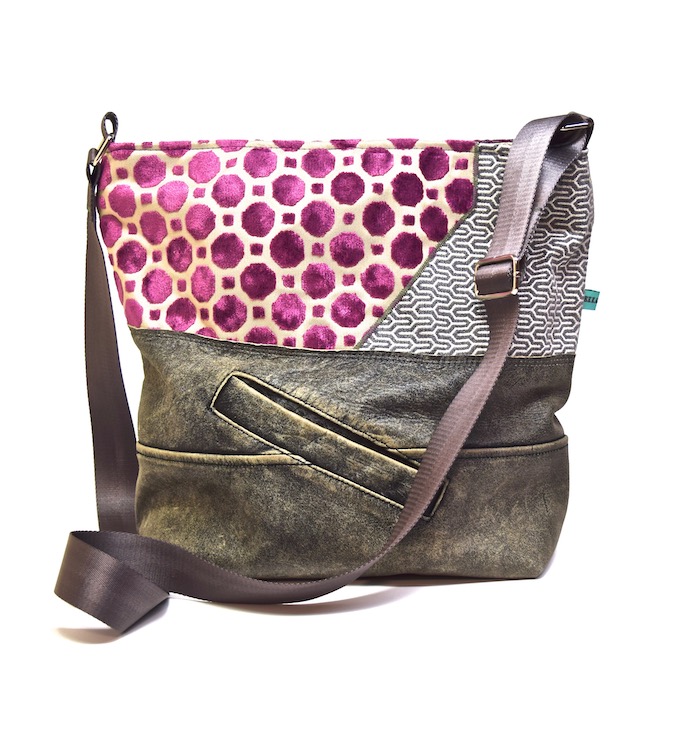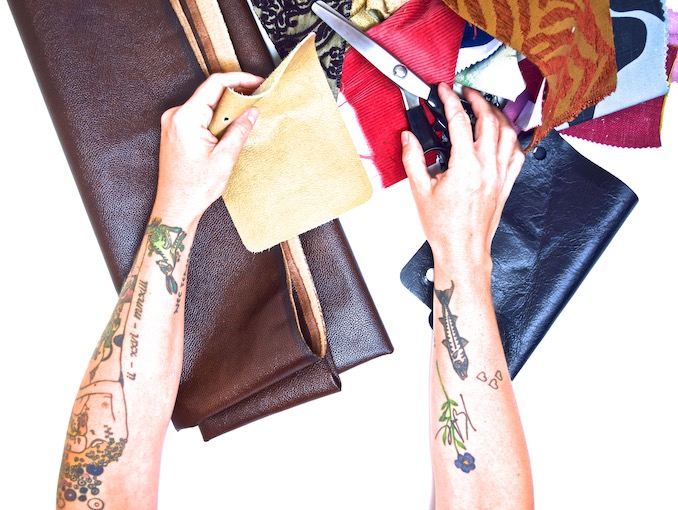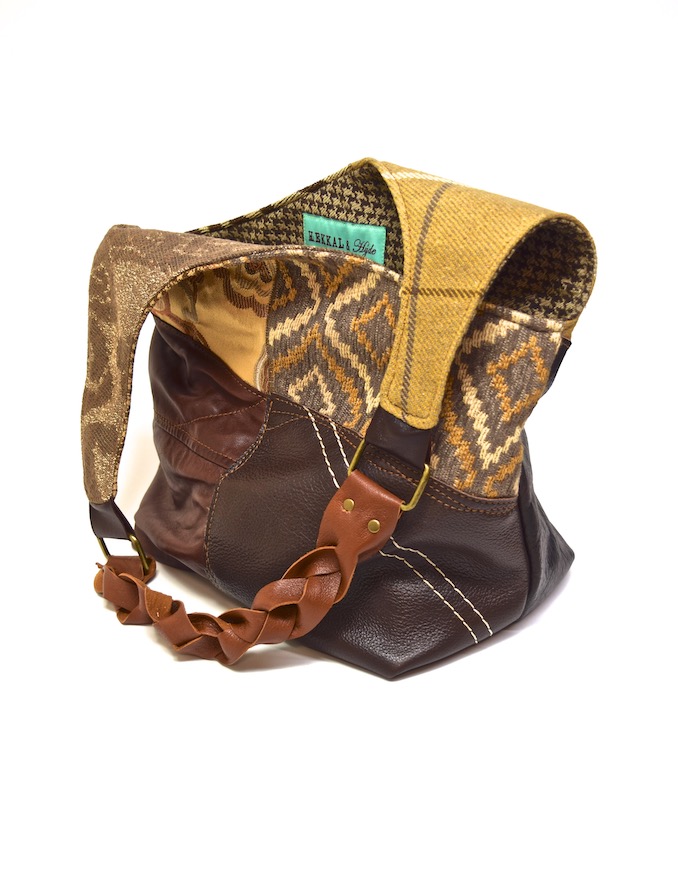 What is your business called and what does it do?
My business is Hekkal and Hyde. I make one-of-a-kind handbags from materials that would otherwise end up in the landfill. I use upcycled leather from old garments and upholstery discards, discontinued home décor samples and vintage fabrics to create functional art pieces.
What made you want to do this work?
After the birth of my second child, I wanted to get back to making art and creating, but I also needed to figure out a way to earn money while staying at home with my kids. I wanted to create something functional that was in line with my values – supporting local and consuming less, leaving a smaller footprint. Hekkal and Hyde started in 2011 with a collection of reusable snack bags and reversible fabric napkins, items I still make today. I began scavenging interior design businesses and thrift stores for materials that were no longer needed. These unique textures inspired the handbags I make today. I have made hundreds of purses, totes and crossbody bags. Each one is unique and made from textiles that were destined for the dumpster.
What problem does this solve?
I think people are looking to spend their money on items that can't be found at the big box stores. Originality and sustainability are qualities that make many shoppers feel good about spending their hard-earned dollars somewhere that directly support artists and positive change. When you buy a Hekkal and Hyde bag, you are getting a handmade item that cannot be replicated, something made from what was available, instead of supporting the continued fabrication of new materials and the waste associated with that consumerism.
Who are your clientele/demographics?
My clients include people of all ages with an appreciation for quality handmade goods. They purchase handbags as gifts or for themselves. I also have a large number of customers who purchase reusable snack bags and reversible fabric napkins as part of a growing zero-waste ethic in many households.
How does your business make money? How does it work?

I source all of the materials, design and construct everything myself in my home studio. Everything I make goes back into paying for my three sewing machines and the endless hardware, fabrics, leathers and vegan leathers in my stash. There is a very fine line between being too busy to sustain a small business on your own and being able to afford to pay help. I am constantly walking that line.
Where in Calgary can we find your profession?
Hekkal and Hyde is a one-woman-show. I have an ever-changing product line that is available at hekkalandhyde.com. I try to participate in as many local markets as I can, although my time is stretched pretty thin these days! My bags are now available at Ulla-La Boutique in Cochrane (as well as online).
What is the best question a prospective customer could ask a member of your profession when comparing services?
What is your creative process?
I pride myself on starting with the available materials as a first step in the design process, which is backwards for most designers. Designing a piece and then sourcing the materials means supporting the production of supplies that will suit your design needs, as opposed to using what has already been made and is on the verge of being discarded because it is scrap or discontinued. It's like I tell my three boys when they want to make something at home – dig through the recycling bin before you make that shopping list of art supplies!
What is the best part about what you do? What is the worst part?
The best part is having artistic freedom to create something completely unique, yet functional. I love seeing the pile of scrap fabrics turn into a beautiful bag on someone's shoulder. My clients always respond so positively. The worst part is when someone says they can get a cheaper purse at (insert big box store). Some people don't get it, and that's okay.
What is your favourite joke about your own profession?
The idea that I'm a seamstress-for-hire. I've had people approach me and ask me to repair their shoe or make them a custom slipcover for their sofa. If I had that kind of time, I'd be pumping out way more handbags.
PAY IT FORWARD: What is another Calgary business that you love?
Canuckles Mixed Martial Arts. Founded in 2000 by MMA fighter and trainer Max Marin, it's Calgary's first true MMA gym. Tragically, Max passed away suddenly last year, leaving his amazing wife Lindsey and their four sons to carry on the family legacy. Max's brother Eduardo has stepped in as head trainer, and he and Lindsey continue to keep Max's dream alive. They are two of the hardest-working Calgarians I know.