Our featured charity this week, CAUSE Canada, helps people living in extreme poverty in remote and rural areas in West Africa and Central America.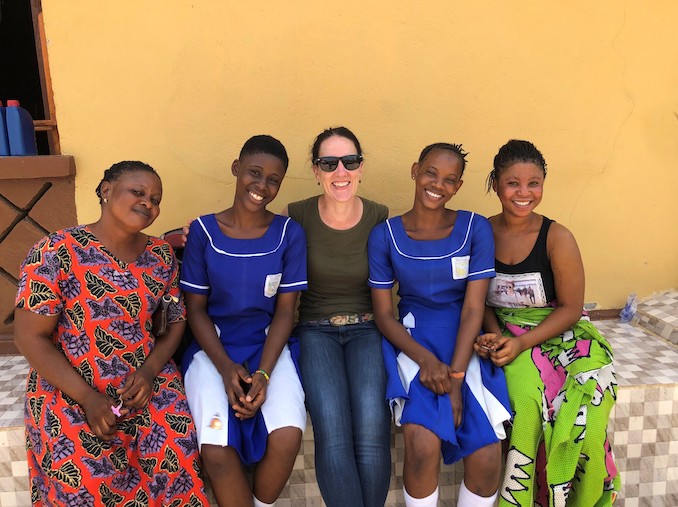 Describe your charity/non-profit in a few sentences.
CAUSE Canada works with people living in extreme poverty in rural and remote communities in West Africa and Central America. It is a medium-sized organization employing almost 100 staff mostly people from the communities and areas where we work. CAUSE Canada works to help people meet their basic needs in the areas of health, education and economic development. For example, when we start with a community working on maternal and infant mortality, most women are having their babies on their own because they do not understand the importance of having trained care, nor can they afford to travel the far distance to receive care. We help them overcome barriers to access using sustainable methods of development.
What problem does it aim to solve?
We are trying to solve the dimensions of extreme poverty suffered by marginalized and vulnerable populations in some of the poorest countries in the world. These dimensions of extreme poverty include poor education, no access to health care or services, malnutrition, and poor sanitation.
When did you start/join it?
I joined CAUSE Canada almost 4 years ago but I first started working in this field when I was 16 years old.
What made you want to get involved?
Extreme poverty is something that should not be allowed to continue. It takes so little funding to sustainably solve issues of malnutrition or child marriage or the lack of access to education – but it is really about the will and desire to create change. I wish everyone could see how they can literally save someone's life with just a small donation of funds to organizations like CAUSE Canada. Also, I believe that we are all equal as people – only some of us have been fortunate enough to live somewhere that has good education, access to health care, etc. Because we are given this good fortune, we should do all that we can to help others that are just as deserving as us.
What was the situation like when you started?
CAUSE Canada has been working in development for over 35 years. The reputation of CAUSE Canada both by our funders and donors, as well as in-country by beneficiaries, is excellent. We are well-known for doing an excellent job at long-term sustainable development. Reputation is so important when you are asking people to trust you with their donations.
How has it changed since?
CAUSE Canada's head office was located in Canmore when I first started with the organization. This made it very difficult to hire and retain qualified staff – it is very expensive in Canmore and we are asking people to live on non-profit wages. Since moving to Calgary 2 years ago, it is has made it so much easier to find the right people to work for us in our Canadian office. I feel incredibly privileged to work with the talented teams that I do – here in Canada as well as in all of the countries where we are working.
What more needs to be done?
Without a doubt, we should care about what is going on in our community. We should also consider what type of impact we each want to make — international development work like CAUSE Canada's is challenging problems that should never be allowed to happen such as child marriage and malnutrition. I think not seeing it in North America desensitizes people to the reality that so many people are suffering terribly and needlessly and it takes so little to help make a meaningful impact.
How can our readers help?
Even a small donation makes the world of difference. Many girls never go to school because they cannot afford a uniform, a cost of only $17 Canadian. I also believe advocacy is important. Canada has taken a very strong position on gender equality which is a huge barrier to helping eliminate extreme poverty. Please let the government know that you care about Canada's leadership in helping people living in extreme poverty.
Do you have any events coming up?
We have our annual Global Gift Catalogue during the Christmas giving season which means you can give someone a gift that can change lives. We also host our annual Gala Fundraiser in April.
Where can we follow you?
You can follow CAUSE Canada on Instagram, Facebook, and Twitter.