Calgary charity, Kids Up Front distributes tickets to arts, culture and sporting events to deserving kids who are in need.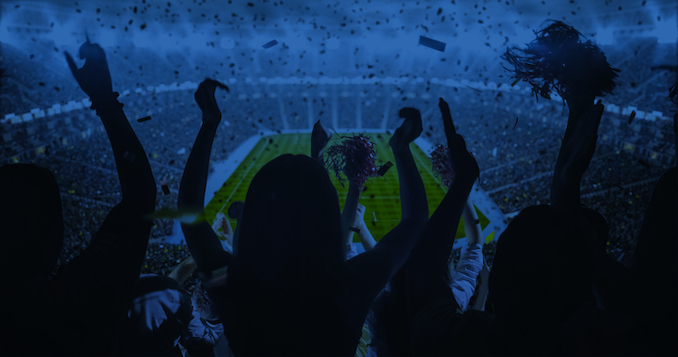 Describe your charity/non-profit in a few sentences.
Mission – Kids Up Front distributes tickets to arts, culture and sporting events to deserving kids and their families.
What problem does it aim to solve?
Kids Up Front collaborates directly with over 300 community social service agencies to provide FREE opportunities for recreation, participation in arts and cultural activities, sporting events, and educational experiences for the most vulnerable citizens of Calgary. We serve children under 18 years of age and their families. These children and families are from at-risk populations and often among the most marginalized and invisible in our city. Our families are dealing with poverty, financial stress, domestic violence and family breakdown, addictions, mental health issues, resettlement challenges, systemic discrimination, educational challenges, life-threatening illness, disabilities, and other complex social and personal situations. Our programs provide opportunities for parents and families in crisis/programs/treatment to practice social, parenting and life skills in safe, positive and healthy environments. Our programs provide opportunities for youths and their mentors to bond, discuss concerns, problem solve, explore new interests and develop new skills. Our programs remove barriers to access to some of Calgary and Southern Alberta's most culturally enriching venues and attractions. Our programs provide respite, relief, and hope to families living in homeless or domestic violence shelters in tough, crowded and uncertain conditions. Our programs provide newcomers with opportunities to explore public transit, practice their new language, attend community venues, and experience new cultural opportunities, which reduces isolation. Our programs provide opportunities for the unemployed, the working poor, and those on the margins.
When did you start/join it? 
I started working at Kids Up Front in 2012.
What made you want to get involved?
I was looking for a change from working in the corporate sector, and I found a posting for Kids Up Front and I loved their mission and applied. The rest is history!
What was the situation like when you started?
When I started, Kids Up Front was a well-established charity in Calgary continuing to grow. At that time we partnered with around 130 agencies and we had two staff. We were working on growing our social media following from scratch and becoming more of a household name.
How has it changed since?
Fast forward to 2019, we have over 300 partner agencies, four staff, and over 9,800 followers on social media. We distribute over 31,000 tickets to deserving children annually.
What more needs to be done?
Honestly, our programs run very well and are in high demand. What we need right now is financial support in order to continue our program and offer more support to our partner agencies and the families we serve.
How can our readers help?
They can support our program in three ways!
Donate Tickets: We accept tickets to any family-friendly events, such as sports, arts and culture performances, concerts, city attractions and festivals.
Donate Money: Kids Up Front is a small, but mighty, team of four. We wouldn't be able to do what we do without the generous financial support of individuals, corporations and foundations.
Donate Time: We are always in need of volunteers to help run events, fundraisers and sell 50/50 tickets. If you love being in the middle of the action, contact us today!
Do you have any events coming up?
Yes, we are hosting a three-day survivor challenge, called Stranded, on August 9-11, 2019! People can support and donate to our contestants here: https://www.canadahelps.org/en/charities/kids-up-front-foundation-calgary/p2p/stranded2019/#participants
More about the event: https://www.kidsupfrontcalgary.com/stranded-water-valley/
Where can we follow you?
Twitter: @kidsupfrontcalg
Facebook: facebook.com/kidsupfrontcalgary
Instagram: @kidsupfrontcalg