This week, our featured charity is Calgary's Prostate Cancer Centre which is a facility that supports men and families with access to personalized care, research, and education.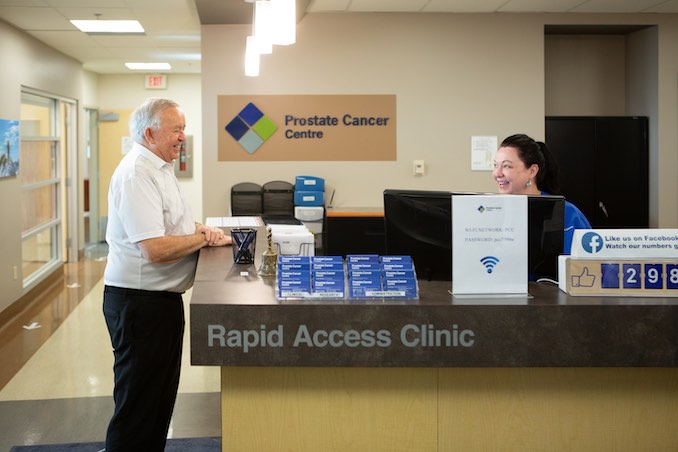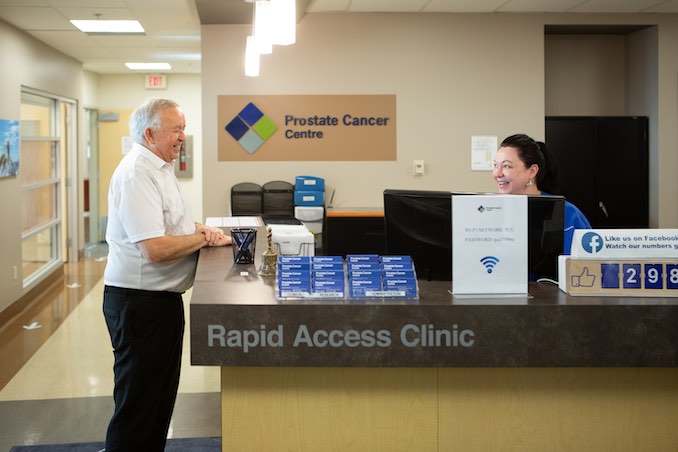 Describe your charity/non-profit in a few sentences
Calgary's Prostate Cancer Centre is a not for profit world-class medical Centre of excellence that offers men and their families wrap-around services and programs on their journey with prostate cancer.
What problem does it aim to solve?
The Centre lessens the requirement for patients to travel to various places for different aspects of a wellness plan and also provides the opportunity to participate in clinical research trials. We also expedite the time for a patient to see a urologist from a family doctor, referral, or our mobile clinic, the MAN VAN™ to 14 days or less.
When did you start/join it?
I became the Executive Director for Calgary's Prostate Cancer Centre in 2010.
What made you want to get involved?
Calgary's Prostate Cancer Centre had just moved into a brand new $26M facility that was totally paid for by with community dollars. There was a unique opportunity for growth of the services and programs offered to men in Southern Alberta on their journey with prostate cancer. Men are an underserved population and I wanted to change that fact.
What was the situation like when you started?
In 2010 we were a small Centre with 5 employees, 20 volunteers and $500,000 budget.
How has it changed since?
We are now 30 employees and 80+ volunteers with a $4.5M budget and have over 10,000 patient visits a year . We are a made-in-Calgary success story.
What more needs to be done?
Our vision is: To have a healthy male population free of advanced prostate cancer. This is achievable in that if detected early, prostate cancer is 99% curable. All our staff, programs, and services here at the centre rely completely on donor dollars from individuals, corporations, and third-party fundraising events. In order to continue operating our programs we require continued financial support. Every dollar helps.
How can our readers help?
We have donation options for all levels, including monthly giving options of $20/per month ($0.66 per day). There are also opportunities to help by volunteering or participating in fundraising events held throughout the year.
Do you have any events coming up?
Yes! We have 2 upcoming golf events:
August 10-11: ATB Charity Golf Classic
August 13-14: Priddis Golf Charity Classic
Where can we follow you?