Club House shared with us this delicious recipe for Maple Bacon Brussels Sprouts, courtesy of Ivanka Hanley. In just under 30 minutes, you can transform humble Brussels sprouts into a delectable side dish that's both savoury and sweet. Crispy bacon, caramelized with pure maple syrup, combines harmoniously with the earthy goodness of Brussels sprouts, elevated by a hint of paprika, garlic salt, and crushed red pepper. Whether you're looking to impress guests or simply craving a delightful treat, this recipe is a quick and easy way to elevate your Thanksgiving meal.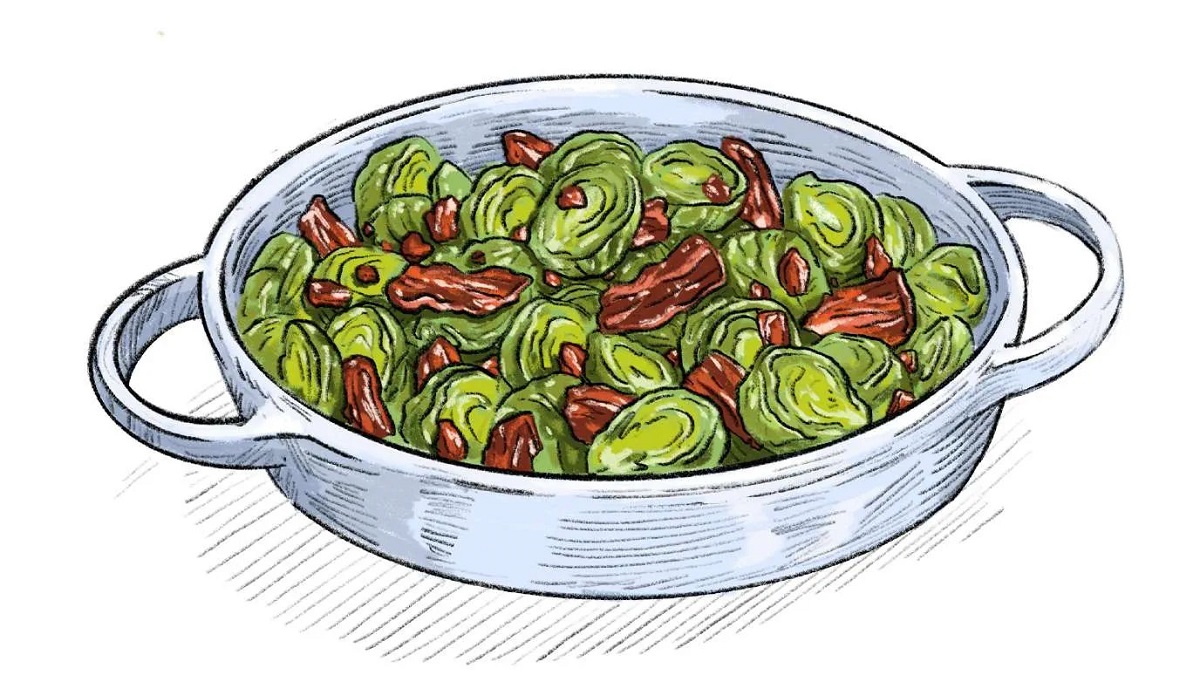 Maple Bacon Brussels Sprouts
Prep Time: 10 min
Cook Time: 28 min
Ingredients:
6 slices bacon
1 pound (450 g) Brussels sprouts
2 tablespoons (30 ml) olive oil
1/4 cup (60 ml) pure maple syrup
1/2 teaspoon (2 ml) Paprika
1/2 teaspoon (2 ml) Garlic Salt
1/2 teaspoon (2 ml) Red Pepper Crushed
Directions:
1. Preheat oven to 400°F (200°C) Line a large baking sheet with foil. Place bacon on baking sheet in single layer.
2. Bake for 8 minutes. Meanwhile, wash, trim and cut Brussels sprouts in half lengthwise.
3. Remove bacon and cut into 1-inch pieces. Wipe the excess grease from the foil.
4. Place Brussels sprouts, bacon pieces, olive oil, maple syrup, and spices in a large bowl. Toss well and spread on the foil-lined baking sheet.
5. Bake for 20 minutes until golden brown and lightly crisped. Serve immediately.