With a strong commitment to the environment, Greenbriar Market + Refillery offers a wide array of locally sourced and Canadian-made eco-friendly and all-natural products, including sunscreens, soaps, dish liquids, washing fluids, and cleaners. By focusing on products exclusively produced in Canada with the exception of exactly one brand based out of America, the Refillery not only supports local businesses but also reduces the carbon footprint associated with transportation, as well as reducing single-use plastic containers. We spoke with the founder Shawn Kearns to find out more.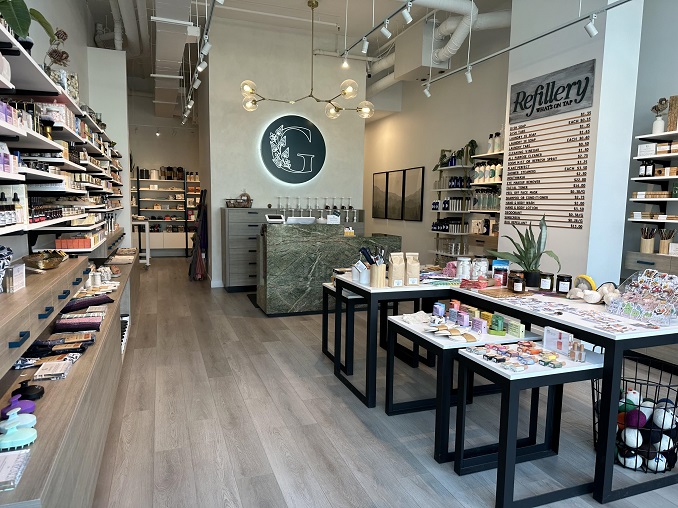 What is your business called and what does it do?
Greenbriar Market + Refillery. We focus on local + sustainable options in bath body and home products. All of our vendors are Canadian with the exception of one American brand and over 70% of the products we carry are made in Canada. We now feature more than 20 local businesses in our store. Our refillery is full service, which means you can bring in your own containers to be filled up with things like natural soaps, cleaners, sunscreen and more! We do all the work while you are free to browse the shop.
What made you want to do this work?
During the pandemic, I started to evaluate what was important to me. Although I loved retail sales, I wanted to focus on selling products that made a difference. Being able to carefully curate our own collection and only carry products we believe in, rather than just filling the shelves with everything that claims to be sustainable, is a passion of ours. We also want to make sure every customer who walks in the door feels welcome and at ease. We know it can be daunting to come into a store full of unfamiliar products so our team really tries to make sure we take the time to walk people through the store.
What problem did you want to solve with the business?
We know how difficult it can be to find truly non-toxic products without having to order large quantities from a number of different suppliers. Our aim was to make one shop where you could get the best Canadian sustainable products all in one place. Because many of our products are refillable, our aim is to reduce the amount of single-use plastic containers that end up being disposed of.
Who are your clientele/demographics?
Our doors are open to anyone who wants to make more sustainable choices.
How does your business make money? How does it work?
We're a retail store. We sell things!
Where in the city can we find your profession?
Our store is located in Montgomery on Bowness Road.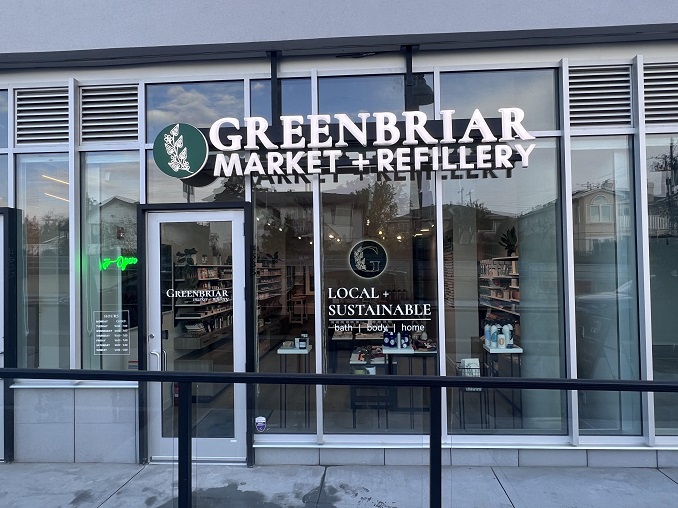 What is the best question a prospective customer could ask a member of your profession when comparing services? Give the answer as well.
How do you choose your products? If you are in a sustainable goods store you should ask about the products they carry. Why do they carry one brand over another? Anyone in the store should be able to speak to the products they sell.
What is the best part about what you do? What is the worst part?
Interacting with our customers is the best part of my job! I love welcoming new and existing clients into the store. We try to create a very warm and welcoming atmosphere and I think our customers appreciate that. The worst part of any business is trying to get by when sales are down. As a small family-owned business we really rely on consistent foot traffic to keep our doors open.
Where can we follow you?
Website | Instagram | Facebook
PAY IT FORWARD: What is another local business that you love?
Fringe Coffee and Rising Tides Taproom.