Earls shared with us this tasty Hot Wings with Parmesan Dip recipe. Feel free to use your favourite hot sauce. At Earls they use Frank's RedHot for the perfect level of heat, and fresh, never-frozen chicken.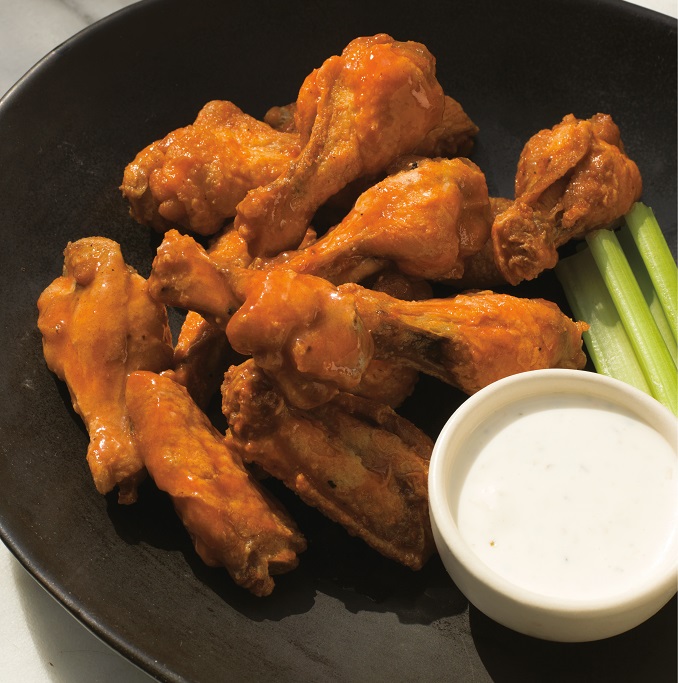 Hot Wings with Parmesan Dip
Serves 4 as an appetizer
Ingredients:
2 lb (1 kg) chicken wings Vegetable oil for frying
Frank's RedHot sauce, for coating wings Parmesan dip (recipe follows)
Celery sticks
Directions:
1. Prepare the wings by cutting through the joints and splitting the drumette from the wingette. If your chicken wings come with wing tips, cut through this joint as well and discard the tips (or save them for stock).
2. Preheat a deep fryer or a large Dutch oven half full of vegetable oil over medium-high heat.
3. Once the oil has reached 350°F (180°C), carefully fry half the batch of wings, loosening up the pieces in the hot oil to make sure no wings are stuck together, as this may cause uneven cooking. Fry each batch of wings for a total of 7 minutes or until golden brown and crispy. Drain from the oil and transfer to a metal bowl. Immediately toss the first half of wings with 2 tablespoons (30 mL) hot sauce. The objective is to coat the wings evenly with hot sauce. Keep warm. Repeat with the remaining half of the wings.
4. Serve immediately with Parmesan dip and celery sticks.
Parmesan Dip
Ingredients:
1¼ cups (310 mL) mayonnaise 1/3 cup (80 mL) sour cream
¼ cup (60 mL) finely grated Parmesan cheese
3 tbsp (45 mL) malt vinegar
3 tbsp (45 mL) milk
1 tbsp (15 mL) sugar
½ tsp (2.5 mL) minced garlic
½ tsp (2.5 mL) dried basil
½ tsp (2.5 mL) dried oregano
Directions:
Place all the ingredients in a mixing bowl and whisk until they are combined. Transfer to an airtight container and refrigerate. You can store this Parmesan dip for up to a week in the fridge.
***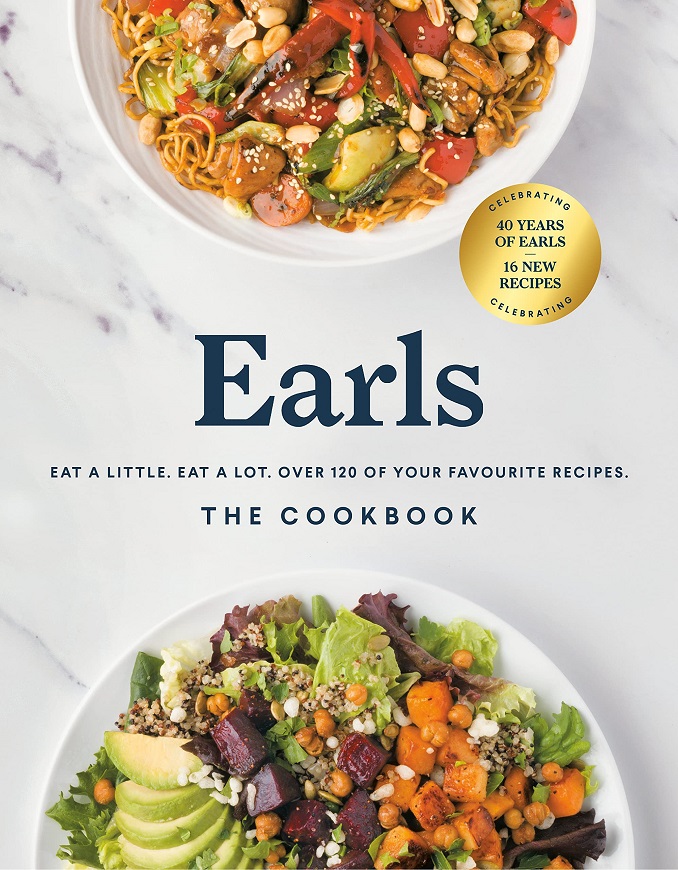 The Earls 40th Anniversary Commemorative Cookbook offers over 120 beloved Earls recipes spanning across food and beverage to keep you prepared for every holiday occasion. New to hosting, interested in picking up culinary as a hobby or simply gifting that special chef in your life? You've found the perfect gift.