Club House shared with us this delicious recipe for Red Velvet Vampire Cupcakes. These bewitching treats are the perfect addition to your Halloween festivities, combining the rich, velvety goodness of red velvet cake with a playful, vampire-themed twist. With a luscious cream cheese or vanilla icing, these cupcakes are not only visually striking but also incredibly tasty. Follow our easy recipe to create these sweet, frightful delights that are sure to enchant both kids and adults alike at your next Halloween gathering.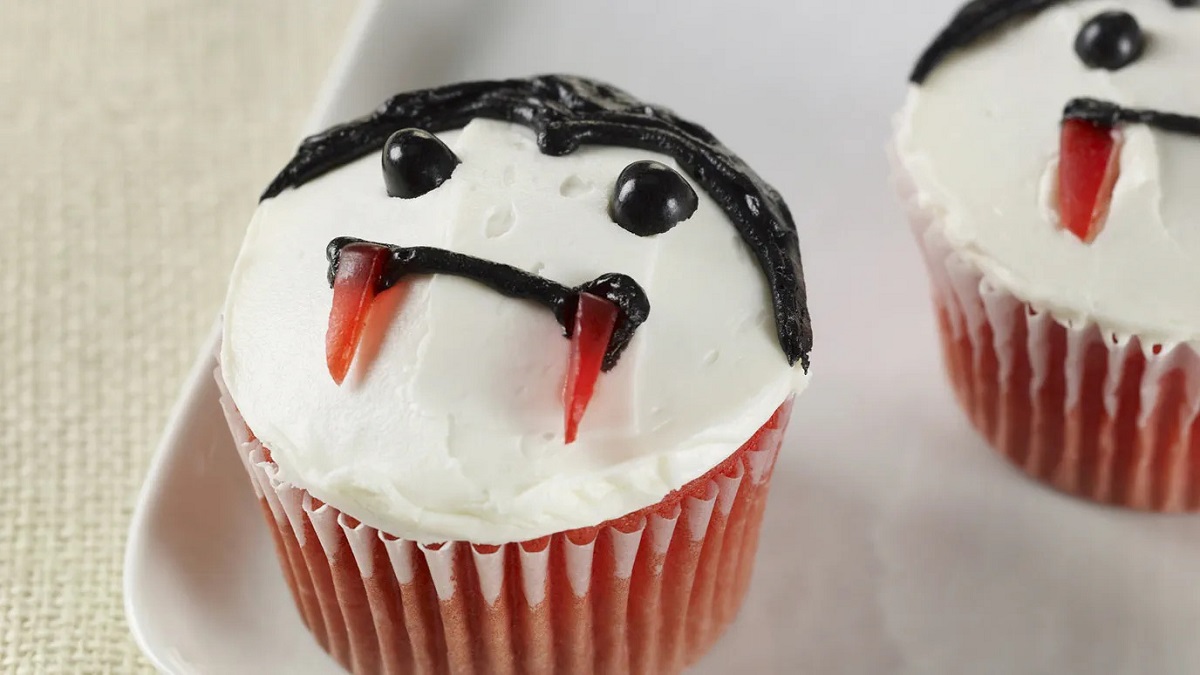 Red Velvet Vampire Cupcakes
Prep Time: 30 min
Cook Time: 20 min
Serving: 24
Ingredients:
1 package (2-layer size) red velvet cake mix
2 teaspoons (10 ml) Pure Vanilla Extract
1 container (450 g) cream cheese icing or vanilla icing
Black food colour
Black jelly beans, for eyes
Red gummy candies, for fangs
Directions:
1. Prepare cake mix as directed on package, adding vanilla to batter.
2. Bake as directed on package for cupcakes. Cool cupcakes on wire rack.
3. Divide icing in half. Use half of the icing to spread a thin layer on cupcakes. Tint remaining icing black with ½ tsp (2 mL) black food colour. Spoon icing into small resealable plastic bag. Snip a small corner from bag. Pipe icing in the shape of a widow's peak for the vampire's head. Pipe a line of icing for the mouth. Use jelly beans for the eyes and gummy candies, cut into triangles, for the fangs.
Test Kitchen Tips: For easier measurement, ¼ tsp (1 mL) food colour = 20 to 25 drops.