While summer is near and we begin to rejoice at the resurgence of sunshine, we are equally excited to ring in the arrival of BBQ season! For beginner grillers or grill aficionados, Mazola shared with us this Grilled Pineapple with Coconut Lime Glaze recipe, a wonderful way to start or end the night as it makes for a wonderful fresh appetizer or satisfyingly sweet dessert! Made with coconut milk, brown sugar and lime juice, it's the epitome of summer wrapped up into one fresh, delicious and easy snack!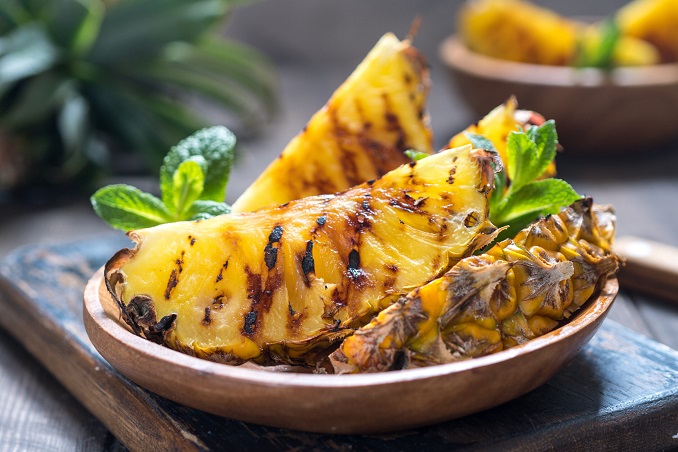 Grilled Pineapple with Coconut Lime Glaze
Ingredients:
● 1/2 cup lite coconut milk
● 2 tablespoons brown sugar
● Zest and juice of 1 lime
● 1 fresh pineapple, peeled, cored and cut into 1-inch thick spears
● 2 teaspoons Mazola Canola Oil
Directions:
1. Combine coconut milk, brown sugar and lime zest/juice in a small bowl; set aside.
2. Preheat grill to medium heat.
3. Brush pineapple spears with oil.
4. Brush cooking grates clean. Coat grates with grill spray to prevent sticking. Place pineapple on grill; brush with coconut glaze. Grill 3 to 5 minutes or until pineapple is marked on one side. Turn and brush with additional glaze. Repeat process until pineapple is caramelized on all sides.
5. Place pineapple on serving platter; drizzle with any remaining glaze. Serve with sprinkles of toasted coconut, if desired.