Our friend at Evive shared this healthy loaded veggie bowl recipe with us! This Bam Chili Sweet Potato Fries Bowl is a perfect recipe filled with so many nutritious ingredients and yet still feels so indulgent. Enjoy!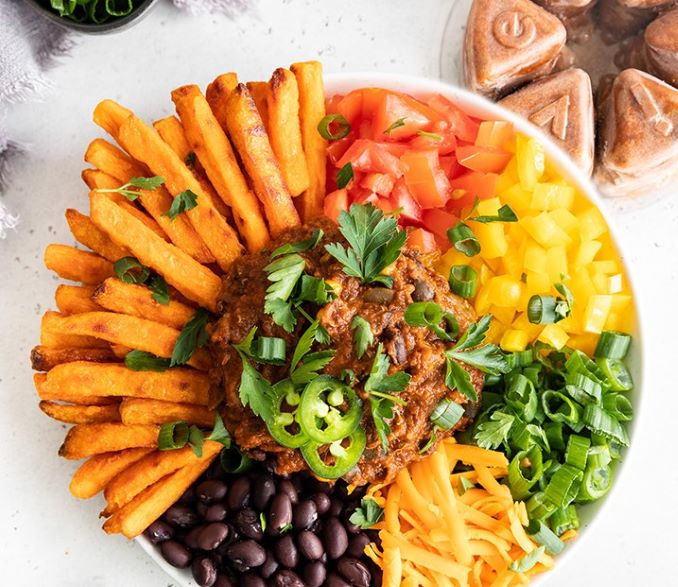 Bam Chili Sweet Potato Fries Bowl
Ingredients
• 1 Bam Chili wheel
• 1 small sweet potato or approximately 1 cup pre-cut sweet potato fries
• 1/3 cup black beans
• 1/3 cup tomatoes, diced
• 1/3 cup bell pepper, chopped
• 1/3 cup vegan cheddar cheese
• 1/3 cup green onions
• Additional garnishes: jalapeños, parsley and lime
Directions
1. Warm the Bam Chili cubes in a pot over medium-high heat for 3-4 minutes.
2. Cook the sweet potato fries at 375 degrees F for approximately 30 minutes or until browning/crisping.
3. Arrange the ingredients in the bowl and top with jalapeños, parsley, lime and any other preferred garnishes