Natalia Chai is a solo, independent R&B/Neosoul singer-songwriter. Classically trained in piano since age 6, she was drawn to talents like Alicia Keys and Motown, and today's influences that include James Vickey, PJ Morton, Nao Yoshioka and many more.
Originally from Edmonton, Natalia is now based out of Calgary. Natalia Chai released her first EP "Connections" in March 2017 followed by her full-length album "Connected" the following year. 2019 saw a steady release of singles that featured music videos to connect with her audience. Natalia performs regularly in both cities but most notably, she's had a once-in-a-lifetime opportunity to represent Canada at the 2018 Chengdu International Sister Cities Youth Music Festival to not only introduce R&B/Neosoul to China but to also raise global awareness in building stronger cultural connections through music.
Skilled on the piano and keyboard, Natalia Chai is featured in many other artists' projects on keys and voice, an executive/sound manager for an upcoming animation series, contributions to music production in the film industry such as CBC's "My Lyric I Never Knew" and even written/produced the soundtrack for an independent short film called "Power Moves" that has been selected for the 35th Edmonton International Film Festival. No matter the platform, Natalia's art has driven all her listeners to describe her sultry voice as "honey to the ears".
Her music brings back the nostalgia of old-school R&B/Neosoul and flirts with gospel jazz. Natalia believes in the power of creating a community that isn't afraid to discuss tough topics about the human condition in today's complex society & breaking cultural and societal norms to make her creative dreams come true!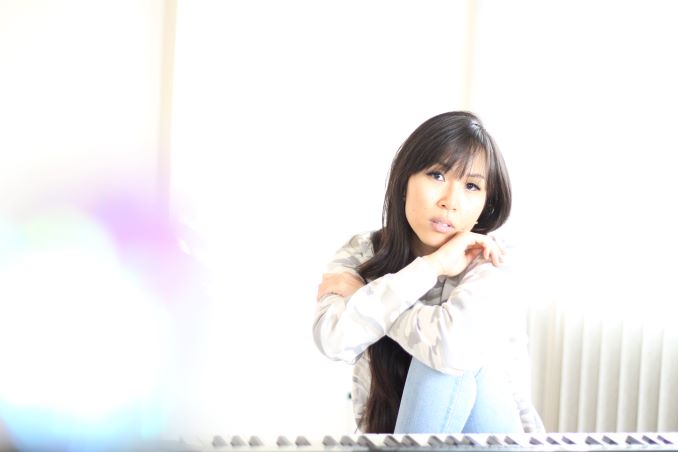 Name:
Natalia Chai
Genre:
R&B/Neosoul
Founded:
2017
# of Albums:
2
Latest Album:
Connected LP
Latest Single:
Inner Peace
Latest Video:
Favourite musician growing up:
Alicia Keys
Favourite musician now:
Sinead Harnett
Guilty pleasure song:
Troubles by Alicia Keys
Live show ritual:
Honey/Lemon Tea and silent self-talk
Favourite local musician:
Kodae
EP or LP?
EP
Early bird or night owl?
Both – I don't get much rest!
Road or studio?
Studio
Any shows or albums coming up?
New single and music video dropping November 5, 2021!
Where can we follow you?
Instagram | Youtube | Facebook | Twitter
Rapid Fire Calgary Qs
Favourite local restaurant:
JinBar
Favourite street in your city:
Shaganappi northbound at night – it is one of the most peaceful and beautiful drives!
Favourite park in your city:
Nose Hill – it feels like I'm in the mountains!
Favourite music venue in your city:
Cafe Koi
Favourite music store in your city:
Long and Mcquade