BAZELLE may be just what the music industry has needed. A bit of an old-school sound to the new wave of songwriting. Specializing in quirky pop culture references, BAZELLE has satirical songwriting down to a science. She fuses her quick-wit with a fresh alternative r&b vibe to create empowering anthems for the 'girls, gays and theys'. BAZELLE is not afraid to use her tunes to shed light on topics such as body positivity, sexual freedom and feminism. She draws from her inspirations, Stevie Wonder and SZA, to create a catalogue of groovy beats with a laugh.
BAZELLE is an independent artist originally from Kitchener, ON, but has been based out of Banff, AB since the pandemic. She has been an avid songwriter since childhood and recently graduated from Durham College's Music Business Administration program in the spring of 2020. Upon completing her post-secondary studies, BAZELLE has recently completed her first project, I'm sorry I faked it, alongside her co-creator and producer BertsBeatz. Their debut EP is set to release February 4, 2022, and will feature seven original tracks; three of which were produced by BAZELLE herself. The duo is ready for the Canadian industry to get a taste of what the next generation has to offer.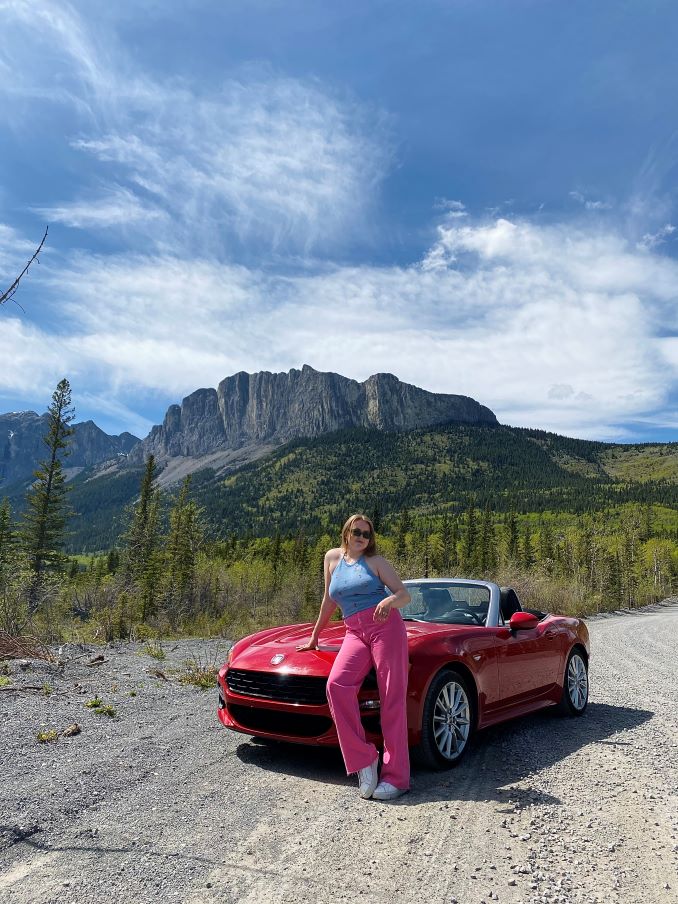 Name:
BAZELLE
Genre:
Alternative R&B
Founded:
2021
# of Albums:
Debut EP releases Feb 4, 2022
Latest Album:
"I'm sorry I faked it" Feb 4, 2022
Latest Single:
"Last Chance U" releases Jan 14, 2022
Latest Video:
Favourite musician growing up:
Hilary Duff
Favourite musician now:
6LACK
Guilty pleasure song:
Addiction (Emanuel)
Live show ritual:
Recite "Fergalicious" as fast as possible
Favourite local musician:
EP or LP?
EP
Early bird or night owl?
Night owl
Road or studio?
Studio
Any shows or albums coming up?
"Mood" was released November 26 and "Last Chance U" on January 14, 2022.
My debut collaborative EP with BertsBeatz, "I'm sorry I faked it", dropped on February 4th, 2022. You can also expect another EP to be released in the spring, along with two more singles. All of which can be found on all streaming platforms.
Where can we follow you?
Instagram | Facebook | YouTube | TikTok | Spotify | Apple Music
***
Rapid Fire Calgary Qs
Favourite local restaurant:
Eddie Burger
Favourite street in your city:
Buffalo Street. It goes along the Bow River and is really a sight you can't beat seeing all the surrounding mountains. It also connects to Surprise Corner Viewpoint – another amazing view.
Favourite park in your city:
Central Park. In the summers, it's where you kick back with friends for food and games right at the river in town.
Favourite music venue in your city:
The Radiant
Favourite music store in your city:
Roosters Acoustic