Landing somewhere between Alessia Cara and Sara Bareilles, the music of Kaiya Gamble has been described as a beacon of light containing an undeniable message of empowerment, inclusivity, and hope. The fifteen-year-old artist possesses a deeply soulful voice and wisdom far beyond her years.
Finding early success with her 2020 debut single "Speak Out" premiering on CBC Radio's 'Key of A,' the song placed in the Top 3 in the 2021 International Women's Freedom Song Contest, received radio play on Alberta's top radio stations, and was nominated for Pop Single of the Year at the 2021 YYC Music Awards. Kaiya Gamble continued to rise, working with JUNO Award-winning producers, Spencer Cheyne and Justin Kudding on her sophomore single "I'm In It," which is her highest streaming single to date.
Kaiya Gamble has already performed for thousands of people, including on stage with JUNO / CCMA Award winner Brett Kissel, Paul Brandt's 'Not My City' function, and headlining at Hayley Wickenheiser's Wickfest three years in a row. She frequently performs in support of many charitable causes, including a monthly virtual performance for the Cancer Ward in the Randwick Children's Hospital in Sydney, Australia, and her 'Kaiya Live' a free online benefit concert that was streamed worldwide in fall of 2021.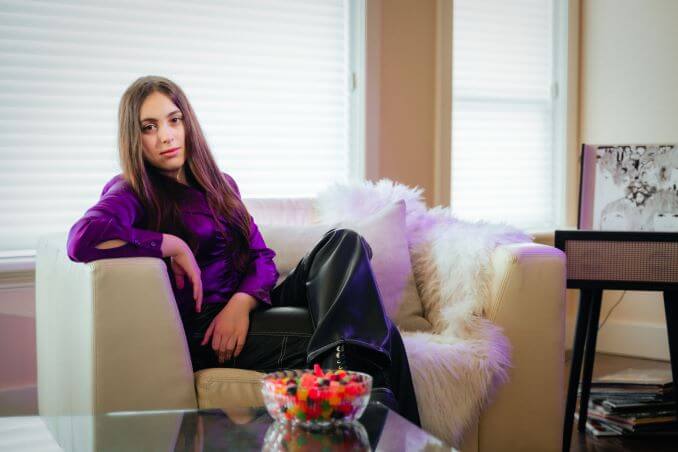 Name:
Kaiya Gamble
Genre:
Soulful Pop
Founded:
2017
# of Albums:
0 right now 😉 but I have 3 singles out!
Latest Single:
Sweet Talker
Latest Video:
Favourite musician growing up:
Alessia Cara!
Favourite musician now:
Leslie Odom Jr and Alessia Cara!
Guilty pleasure song:
Freedom by Jon Batiste! I always dance like no one's watching when it comes on!
Live show ritual:
Lots of Throat Coat tea and lozenges, warming up, and positive affirmations!
Favourite local musician:
There are so many amazing musicians from Calgary I love and am grateful to call friends as well! Megan Dawson and Aaron Pollock are two I just adore!
EP or LP?
I'd love to do both! I have lots of ideas for an LP but an EP will come first for sure, maybe sooner than you think!
Early bird or night owl?
For sure a Night Owl!
Road or studio?
This one's tough, but right now I'd have to say the road!
Any shows or albums coming up?
My new original song "Sweet Talker" just came out! You can listen to it here! It would mean the world if you let me know what you think! <3
Where can we follow you?
Instagram | TikTok | YouTube | Twitter | Facebook | Website
***
Rapid Fire Calgary Qs
Favourite local restaurant:
I love Calcutta Cricket Club. They have the best Indian Food ever, but there is also Kung Fu Tea which makes AMAZING Bubble Tea!
Favourite street in your city:
As long as we are driving with the music cranked loud, I love any and all streets haha!
Favourite park in your city:
I really like the Glenbow Ranch Provincial Park! It has so many cool trails and I have many memories of field trips there in elementary school!
Favourite music venue in your city:
I love the Jack Singer Concert Hall because the acoustics are fantastic!!! I also love the Bella Theatre at Mount Royal. It has a super cool design! I've been fortunate to have played at both! I can't pick between the two!
Favourite music store in your city:
Long and McQuade! They have absolutely everything you could ever need! I've always loved going there, playing the pianos and seeing the silver french horns haha!