We had the chance to catch up with the comedian Barry Piercey about his roots, influences and his storytelling style!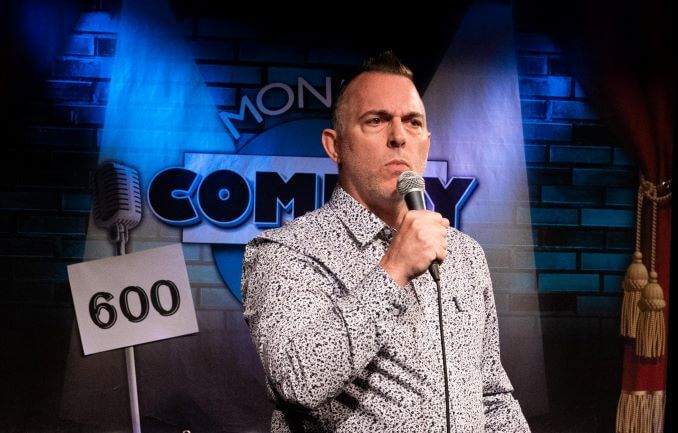 How would you describe your comedy style?
I am definitely a Story Teller style of a comedian. Being originally from Newfoundland, stories get told all the time while sitting around.
Who are some of your influences?
Standup-wise, people like Mike Birbiglia and John Mulaney. For Improv, Dennis Cahill (Artistic Director at the Loose Moose Theatre, Calgary). For life and my work ethic, definitely my Dad.
Who was your favourite comedian growing up?
Anything Monty Python, Eddie Murphy
Who is your favourite comedian now?
Mike Birbiglia, followed close behind by John Mulaney
What is your pre-show ritual?
Depends on the show and the set. Most times it's sitting down with my notes and writing out my set order on a cue card. Then, I do a lot of walking around while mumbling bits to myself J
What is your favourite place you have performed? Why?
Tough one. The Laugh Shop and Yuk Yuks are always great shows, and crowds are fun. My first venue that I ever produced comedy in is Fitzsimmons Brewing in Airdrie. It's been built up and always has a great crowd there for a weekend of shows. There is definitely something special about performing a sold-out show in that room.
What is your favourite bit you have written and why were you proud of it?
Any bit that starts as a real story, and then I tag it up with some additional punch. My "Peckerino" bit comes to mind for that. Also, anything that makes my wife laugh is a fave.
What is your favourite medium for listening or finding new comics/comedians?
Youtube. To a certain extent, Netflix, but that is generally more so for comics that I already know.
Tell us a joke about your city.
I'll tell you one about the small town where I grew up instead. Super small town in Newfoundland (population 97), with big city attitude. Only two roads, the high road and the low road. But the residents refer to it as uptown and downtown.
Do you have anything to promote right now?
Always! I produce monthly shows in Calgary, Airdrie, Okotoks, Cochrane, and Strathmore. All of them can be found easily on www.taproomcomedy.com.
I will be opening for Canadian comedian Shaun Majumder at the Deerfoot Inn and Casino on 18 June.
Where can we follow you?
Taproom Comedy:
Facebook | Instagram | Website
Barry Piercey:
Facebook | Instagram | Website
PAY IT FORWARD: Who is another local comic/comedian we should know about?
Dale Ward