Ben Lahring has been praised for his "lovely" tone (Liona Boyd, guitarist) and "gift of playing the intention behind the music" (William Beauvais, composer).
Lahring's formative years were spent in tropical Darwin, Australia. He began his classical guitar training with Stephan Bulmer at Charles Darwin University, where he graduated with a Certificate III in Music while still in high school. He earned his Bachelor of Music from Wesley Institute in Sydney, Australia, studying guitar with Philip Moran. His undergraduate studies also encompassed singing, choral conducting, and composition. During this time, Ben maintained a weekly performance residency at the Castlereagh Boutique Hotel.
After his undergraduate studies Lahring moved to New York City, where he took lessons with Ben Verdery and recorded his debut album, My Stage – praised for being "fun and enthusiastic" and displaying "a natural feel for the music" (Bradford Werner, This is Classical Guitar).
Lahring later moved to Alberta, Canada and spent the next decade working in church music. As Music Director and Worship Pastor, he regularly led church services and choir rehearsals. During this period, he studied singing with John Tessier at the University of Alberta in Edmonton, and choral conducting with Humberto Vargas in Calgary. Lahring pursued his Master of Music as a scholarship student at the University of Calgary, studying with early music specialist Dr. Ralph Maier and working as a research assistant for Dr. Laurie Radford.
Lahring has benefited from instruction at the Darwin International Guitar Festival, Le Domaine Forget de Charlevoix, and GuitarFest West. Additional lessons with Patrick Roux and Iliana Matos, as well as masterclasses and workshops with Jason Vieaux, Jerome Ducharme, Judicael Perroy, and Rene Izquierdo, amongst others, have also been influential in the development of his playing.
Lahring is an Academy Delegate of the Canadian Academy of Recording Arts and Sciences (CARAS) and a Writer Member of the Australasian Performing Right Association (APRA). He currently serves as the Vice President of the Calgary Classical Guitar Society.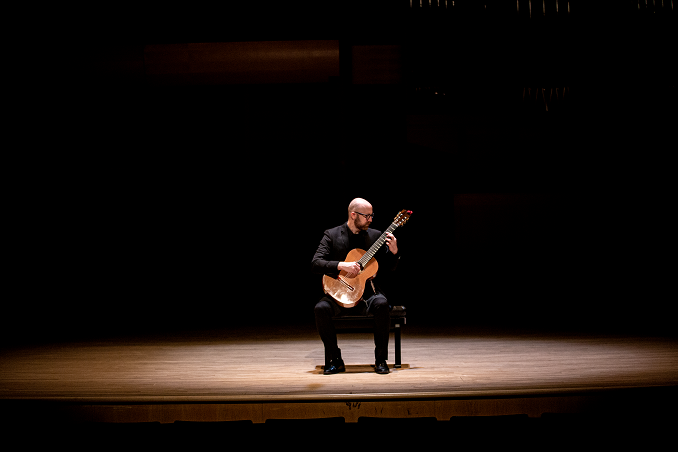 Name:
Ben Lahring
Genre:
Classical
# of Albums:
2
Latest Album:
Driftwood
Latest Single:
Driftwood
Latest Video:
Favourite musician growing up:
The Living End
Favourite musician now:
Julian Lage
Guilty pleasure song:
Tainted Love
Live show ritual:
A little less coffee, a little more stretching
Favourite local musician:
Scott Duncan
EP or LP?
LP
Early bird or night owl?
Early bird
Road or studio?
Both
Any shows or albums coming up?
New album released on Sept 2022, Driftwood
Where can we follow you?
Website | Instagram | Facebook | Twitter
***
Rapid Fire Calgary Qs
Favourite local restaurant:
Madison's 12|12
Favourite street in your city:
9 Ave SE – it has some of my favourite restaurants/pubs, hangouts, and stores
Favourite park in your city:
Nose Hill Park – fond memories walking through it with my wife
Favourite music venue in your city:
The Asylum for Art
Favourite music store in your city:
Recordland