Electronic/pop singer-songwriter and producer, Emily Dakin – better known as Emme – is an Edmonton-based artist, known for her touch of soft vocals, gritty synths, and genuine lyrics over driving pop beats. With notable releases such as the "Earthquake" EP and her newest single, "Downhill", Emme collides the worlds of intense driving production and brutally honest songwriting, setting her apart from other songwriters and producers. Now, with the release of her debut album, "Avalanche," Emme continues the narrative she began with the Earthquake EP. Her biggest project yet, a two-part album including all the acoustics versions of the original Earthquake songs, as well as eight new tracks that continue the natural disaster theme, "Avalanche" not only showcases Emme's versatility, but also her capacity for thematic songwriting and production. Whether sipping a latte in the sun, enjoying the company of friends and family, yelling out your troubles in your car, or crying alone in your room, Avalanche explores every detail of life's biggest obstacle – being human.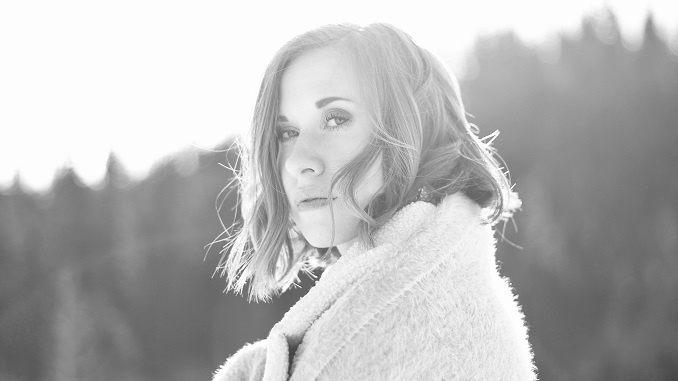 Name:
Emme
Genre:
Pop
Founded:
2020
# of Albums:
1
Latest Album:
Avalanche
Latest Single:
Downhill
Latest Video:
Favourite musician growing up:
I started listening to Lights when I was 10 and she's been a huge influence on my music ever since.
Favourite musician now:
Chelsea Cutler's brilliant songwriting and production have taken a special place in my heart over the last year or so.
Guilty pleasure song:
Currently, I can't stop listening to Talk of Town by NEEDTOBREATHE!
Live show ritual:
A&W burgers after every show to celebrate!!
Favourite local musician:
Approaching Jupiter just recently started putting music out and is killing it.
EP or LP?
I typically prefer an LP because there's so much more you can do with the extra tracks!
Early bird or night owl?
Early bird!
Road or studio?
Always studio. The creative process of putting together a song is so exciting to me.
Any shows or albums coming up?
I just released my debut full-length album, "Avalanche"! It was entirely home-recorded and self-produced and I'm incredibly proud of it. It's best listened to on full blast in your car so you can sing out your troubles, haha.
Where can we follow you?
Instagram | Facebook | Spotify | Apple Music
***
Rapid Fire Calgary Qs
Favourite local restaurant:
LOCAL Public Eatery!
Favourite street in your city:
Anywhere near the river valley in Edmonton is gorgeous, especially in the fall.
Favourite Park in your city:
Elk Island National Park! I go there lots of hiking with my family.
Favourite music venue in your city:
The Edmonton Winspear has a special place in my heart. I've attended some big life events there and even played a few shows!
Favourite music store in your city:
I love collecting CDs and vinyl so the Blackbyrd Myoozik on Whyte Ave in Edmonton is one of my favourite places to go!