Hello there, I'm Agnes. I'm a very sweet older gal, and I want nothing more than a calm and quiet retirement home to live out my golden years in. Can you offer me this? I was found as a stray before arriving here at CHS, so I won't be able to tell you much about my past. I've had a rough go at life so far, but I sure hope we can change that! If you take me home, there's a good chance that I'll need time to adjust to you, as well as my new environment. But, I promise it won't take long for you to see how much love I have to give. So, what do you say? Come by CHS today to give a lovely lady like me a second chance!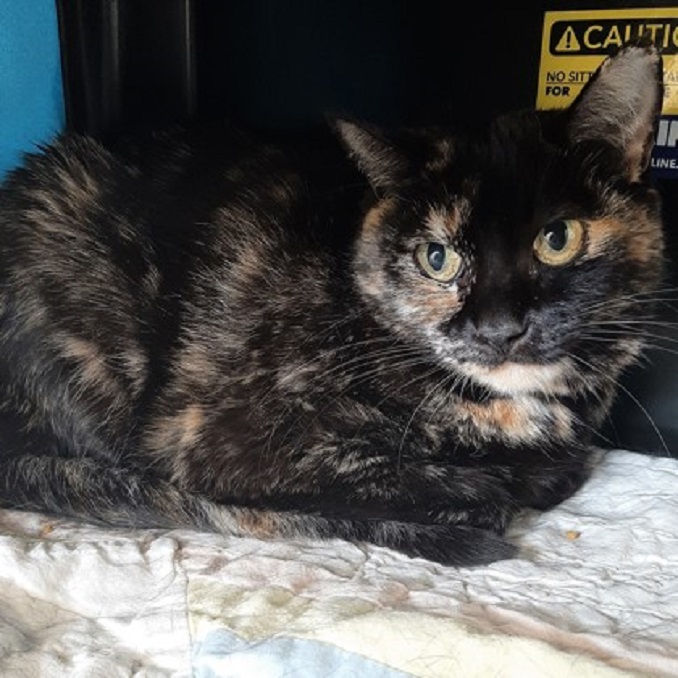 Agnes needs a new loving home in the Calgary area
This sweet pet is available for viewing at the Calgary Humane Society! Interested adopters are welcome to self-schedule for an adoption appointment using our online calendar here.
About this column:
Each week we feature animals available for adoption from local shelters in the Calgary area with the hopes that our readers will assist in finding good homes for them. If you, or someone you know, has the resources to take care of one of these animals, please do get in touch with the appropriate shelter via the links provided.