We had the chance to catch up with comedian and actor Clare McConnell about her comedy style, influences and projects.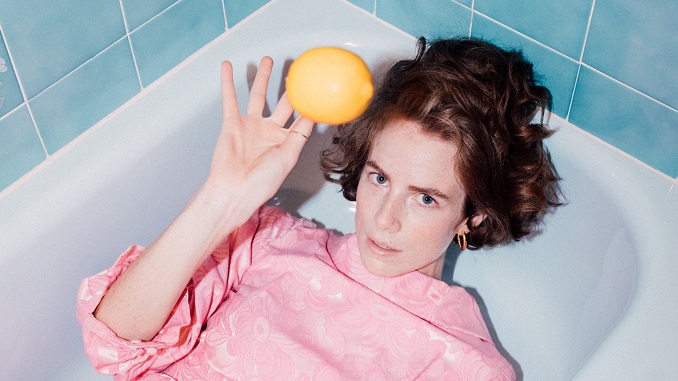 How would you describe your comedy style?
I like to do it funny style but sometimes I do it embarrassing style by accident.
Who are some of your influences?
David Sedaris, Patti Harrison and the psychic who told me I will die in a fire.
Who was your favourite comedian growing up?
In elementary school, I fell asleep almost every night listening to a CD of Beyond the Fringe, a British sketch group from the '60s (Alan Bennett, Peter Cook and Dudley Moore.) My brother and I could recite the whole thing. You'll never believe this but for some reason, we also struggled to connect with our peers.
Who is your favourite comedian now?
I'm a big fan of Richard Ayoade. Whenever I need a little inspiration, I watch his work in Garth Marenghi's Darkplace. Also a big fan of my 86-year-old landlord Nuno. He has some pretty good material on how much he hates birds.
What is your pre-show ritual?
Find a quiet spot in the venue to take a breath, do some stretching and fixate on the worst-case scenario until my stomach hurts a bit and I Google it and the MayoClinic website says "medically you're gonna die die die" and then it hurts more and I know this is it, it's really happening and I text my mom I love her and go try to be normal in the green room.
What is your favourite place you have performed? Why?
My sidewalk. I do a tight 5 for my one-year-old neighbour a few times a week. It's a lot of facial clown work but one time I got her to laugh so hard she spit up a bit, so I'm pretty sure she believes in me.
What is your favourite bit you have written and why were you proud of it?
I wrote a Second City sketch with my friend Natalie Metcalfe (of Christian and Nat & Pulp Comedy) about how unfair it is to be ashamed of your body. This thing performs miracles all day and then we look at it in the mirror and get embarrassed that it's got thick fingers or neck hair or an inverted nipple. The sketch ended with us holding our legs up in the air in front of the audience screaming compliments at our crotches. I loved doing it every night because we got my favourite kind of laugh, that deep, hearty one of recognition and relief. The hottest thing about your body is that it keeps you alive.
What is your favourite medium for listening or finding new comics/comedians?
Live shows! Go to a comedy basement and support your city's funniest respiratory aerosols.
Tell us a joke about your city.
YYZ? More like whY, whY do I live here everything is so expensive and all the auditions are on Zoom now anyways and even my therapy is still on Zoom but I still pay the same amount even though she doesn't rent an office space anymore so I am just paying her mortgage on her nice house now but I don't even get to go to the nice house ever I guess that's just what I deserve?
Do you have anything to promote right now?
I'm in the second season of a show called Avocado Toast which premieres on OUTTv mid-September. I play a wellness cult leader named Omnira. I got to be condescending and wear beige.
Where can we follow you? 
PAY IT FORWARD: Who is another local comic/comedian we should know about?
The Calgary improv community recently lost someone very special. Covy Holland of the Kinkonauts had a way of treading the line between profound and ridiculous that could make a room full of people cry laughing with just a one-line walk-on character. He led with kindness and brought out the very best in everyone who had the privilege of knowing him. If you or someone you know is struggling, please know that there is help out there. The Alberta Mental Health Helpline is 1 877 303 2642. And if you need a laugh, here's Covy.