For many decades, Alberta's economy has long been dependent on oil and gas, with 26% of the province's GDP coming from the energy industry. This industry has led to the creation of thousands of jobs within Alberta and Calgary and helped the economy reach more than $338 billion in 2020.
However, this dependence on oil and gas has come with its own downsides. In 2014, the price of oil crashed, which led to major economic consequences in the area. Aside from this, investors are turning their backs on oil and gas companies in favour of greener tech, and major pipeline projects have been blocked. Now, Calgary's skyscrapers have the highest commercial property vacancy rate in North America at 30%.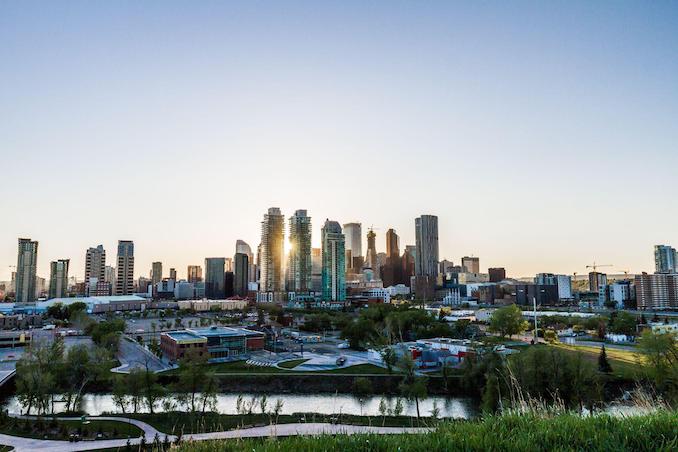 While Calgary's economy still depends on oil and gas, there has been a shift away from this industry in recent years. Now, a new generation of businesses is making their home in Alberta's second-largest city, drawn in by cheap rents and low taxes, as well as an experienced and qualified talent pool.
Calgary's Growing Tech Scene
Energy might still be Alberta's biggest contributor to GDP, but the growing tech scene of Calgary promises to move the city away from traditions. The number of tech professionals in Calgary increased by 46,700 between 2015 and 2020, said real estate firm CBRE. Currently, 8% of office space is occupied by tech companies, and with rents cheaper than in Toronto and Vancouver, it's easy to see why it's so attractive for growing startups.
In addition to offering cheaper rents than other cities within Canada and the US, the location also makes it ideal for tech professionals who love the outdoors. The Rocky Mountains are visible from the city, and many of the office buildings offer views of the mountain range. The area is perfect for hikers and outdoor sports and helps talent from all over North America.
Modern startups within the city are more likely to use modern techniques and tools to grow and thrive. A link building service offered by digital marketing experts such as AWISEE can help modern, digitalized companies increase their online presence. Other tech companies within Canada are making use of software tools that allow them to build remote teams, attracting the best talent from all over the world.
As a result of this, Calgary is now North America's fastest-growing tech hub, with a 2.2% tech talent growth in 2022, according to LinkedIn. The recent expansion of the technology sector has altered Calgary's economic environment, and the sector is now widely acknowledged as one of the main drivers of growth within the city. The conditions and community make it the ideal place for tech entrepreneurs within Canada, and as a result of this, the amount of talent available is increasing each year.
Could Rising Oil Prices Affect Calgary's Future?
While oil prices falling led to major problems for Alberta's economy, the recent surge in the price of crude oil due to the Russian invasion of Ukraine has stoked fears that this transition may have been shortlived. Although Canadian tech startups have been able to thrive within Calgary due to cheaper rents and tax rates, there are some concerns that oil companies may now be back in full force.
Diversification of an economy is important in any situation, although discussions of diversification tend to decrease when oil prices are high. For Calgary to continue to thrive and become a centre for prosperity in Alberta, having a rich and diversified economy is important. Government officials should help ensure that tech companies are able to thrive and that entrepreneurship is encouraged. Doing so will ensure that Calgary has a bright future ahead.