Since 1995, Closer to Home has served over 65,000 Albertans to help families build the skills and connections necessary to break free from cycles of poverty, isolation and trauma. We spoke with Co-Founder Karen Olivier to find out more about what they do.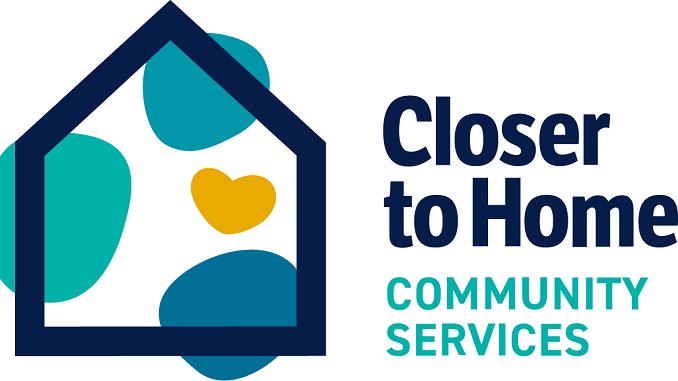 Describe your charity/non-profit in a few sentences.
Kids, youth and families are at the heart of everything we do. Since 1995, Closer to Home has served over 65,000 Albertans to help families build the skills and connections necessary to break free from cycles of poverty, isolation and trauma.
We provide over 45 programs and services, free of charge, to address youth mental health, parenting skills, family homelessness, foster care, group care, and resources for Indigenous and newcomer families. Our programs are offered in Calgary, Banff, Canmore, Airdrie, Irricana, Beiseker, Crossfield and surrounding areas.
What problem does it aim to solve?
We know strong, stable homes and relationships are critical to people's success and well-being. That's why preserving and reunifying families is critical.
We strive to offer our programs and services in a home or a home-like environment. After all, home is where people feel a sense of connection, where lasting habits are best formed, and where real change often begins. Whether biological or chosen, the relationships—the deep bonds—make people feel at home.
These bonds are critical to helping young people (and adults) feel supported on their growth journey. We help families and communities become resilient by giving children, youth, parents and caregivers the tools, training and support needed to learn, heal and grow stronger and stay together.
When did you start/join it?
Closer to Home was formed in 1995. It started with one community-based program, a Community Resource Centre and a budget of $250,000. And fast forward to today, we are in many communities within Calgary and outside of the city and have a budget of $12M.
What made you want to get involved?
Starting the agency, my colleagues and I had, and still have, a passion for supporting families and their children before they were caught up in the system or removed from their families into foster families or other homes. Waiting until children were in "in care" is devastating to a family and that child, so we looked to catch families when they start to have challenges, making it much easier to make positive changes immediately.
Today, we still work with this in mind and provide programs and resources to support families early on.
What was the situation like when you started?
When Closer to Home started, in-home family support work was just coming into play in social services. Government agencies took a leap of faith and allowed non-profit agencies to step up and provide families with supportive, skilled-based services; we haven't looked back since.
How has it changed since?
We have come a long way. The focus on family reunification has become much stronger. All of our programs, even ones where a child is in our care for a short while, strive to repair family relationships and build skills that parents and children can use daily. And today, there are more family options and resources, such as kinship care, co-parenting, individualized programs, etc. But there is always more work to do.
What more needs to be done?
The post-pandemic world is challenging for families living close to the edge. Financial stress is a predictor for family breakdown, leading to increased mental health issues, parent and youth suicide, addiction, isolation and several other social issues. We need more affordable housing, youth mental health programs, Indigenous intergenerational trauma and cultural support and programming for urban indigenous kids, youth and parents/caregivers.
How can our readers help?
The readers can help by learning more about Closer to Home, what we offer and by spreading the word about us. Readers can also support us by volunteering or donating; every amount helps and directly supports vulnerable families in our city. To learn more or to donate, please visit our website.
Where can we follow you?
You can follow us on Facebook, Instagram, and Twitter.
PAY IT FORWARD: What is an awesome local charity that you love?