Handsome Alice Theatre is a charitable organization that aims to dismantle the systems that prevent equity and equality in the theatre for all people. We spoke with Meg Farhall, the Artistic Producer of Handsome Alice Theatre to learn more about their organization and what we can do to support them.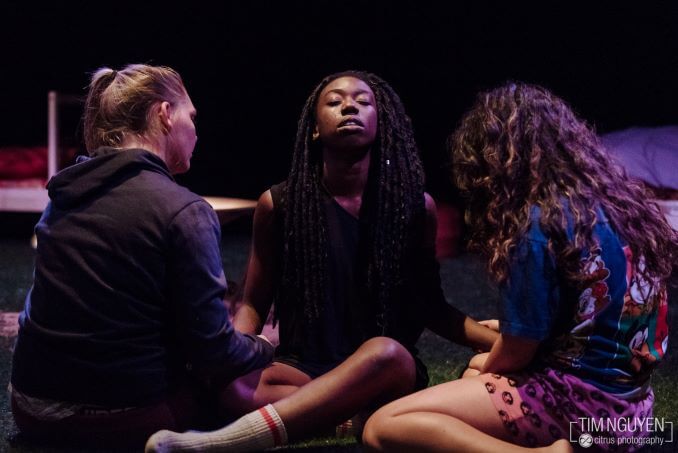 Describe your charity/non-profit in a few sentences.
Handsome Alice Theatre is a company devoted to amplifying women's narratives through the creation and presentation of theatre works. Our mandate has evolved to include all women people who experience exclusion based on their gender identity, after all, gender is a construct.
Handsome Alice fuses art with life by amplifying women's voices to empower both artists and the community, creating theatre experiences with unique and diverse perspectives, honouring safe, inclusive spaces where artistic creation is encouraged through curiosity, bravery, and risk.
What problem does it aim to solve?
The lack of opportunity and representation for women working in the arts
When did you start/join it?
I became involved in the 2014
What made you want to get involved?
My passion for theatre and experiencing firsthand being excluded from creative work based on my gender.
What was the situation like when you started?
When I started with Handsome Alice Canada lacked women in arts leadership and access to creative opportunities for women artists.
How has it changed since?
Women are not yet equally represented in leadership or in creative opportunities in the theatre, but we see positive change. At Handsome Alice Theatre we have devoted ourselves to looking at our theatre projects and programming as a service to the community, with each project offering an opportunity to connect communities and advance the artistic work experiences of women working in the theatre.
What more needs to be done?
We must dismantle the systems that prevent equity and equality in the theatre for all people.
How can our readers help?
There are lots of ways to help!
Follow us on social media!
And most importantly come to the Handsome Alice Theatre!
Do you have any events coming up?
Due to COVID-19 many of our events have been put on hold, follow our social media for the most up-to-date information.
Where can we follow you?
Facebook | Instagram | Twitter.
PAY IT FORWARD: What is an awesome local charity that you love?