Hakili Community for Sustainable Development is a grassroots organization tackling the complex issue of poverty. Their vision is to have a world with equal opportunities for all people, where no one is left behind.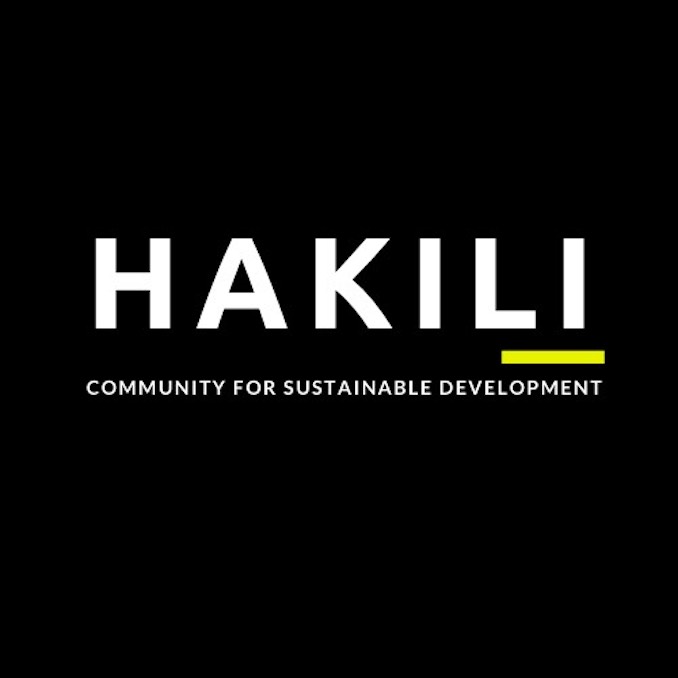 Describe your charity/non-profit in a few sentences.
Hakili Community for Sustainable Development is a Canadian Charity born right here in Calgary, AB. This black-led volunteer organization was created to address the persistent problem many marginalized communities face worldwide through community empowerment: inter-generational poverty.
What problem does it aim to solve?
Intergenerational or generational poverty is chronic poverty that spams from one generation to the next. On the other hand, situational poverty is acute, temporary, and linked to a sudden crisis or loss of income. In Canada, most poverty reduction efforts are more situational and do not account for the long-term impact on children facing social and structural deprivation. We are taking a child-centric programming approach providing enrichment opportunities to children and youth while supporting parents.
When did you start/join it and what made you want to get involved?
Founded in 2016, Hakili is a Canadian non-profit organization born in Calgary, Alberta. Our multidisciplinary leadership team works alongside local community members to tackle the complex problem of poverty here in Canada but also all over the world. We were born out of the crazy idea that ordinary individuals like you and I can harness significant impact if we pull our resources together. By investing in children and youths as neighbours, uncles and aunties, parents, sisters, brothers, and even strangers, we can change narrative and shift trajectories. This is powerful because it put individuals in control of their own destinies. For people like me in the BIPOC communities, we have had this power taken away from us. That's why we believe Hakili is a powerful mindset shift that we want to spread around the world.
"Hakili" is one of those universal words in many African languages, meaning wisdom and insight. In Dioula culture, a people commonly found in West Africa, elders often say "hakili da yele" to say that intelligence needs to be activated to become profitable for ones' life. It is with this vision that we approach the problem of poverty. We recognize that many of our children and youth do acquire basic knowledge through the public school system but often lack the enrichment opportunities kids from affluent backgrounds enjoy. We thus strive to advocate and provide such opportunities to activate the potential that lay dormant in every child so no one is left behind.
What was the situation like when you started?
When we started, intergenerational poverty was not part of mainstream conversations. There was little to no acknowledgment of this form of deprivation in most poverty reduction efforts in Canada.
How has it changed since?
Though progress is slow there has been some progress since. Now, intergenerational poverty is recognized as part of the Canadian poverty reduction strategy. Factors such as racism, family support, and childhood/youth experiences are increasingly recognized as factors that negatively impact children long-term and reduce social mobility.
What more needs to be done?
There needs to be real awareness and concerted efforts from all parties to advocate for children. Canadian Government made in 1989 a commitment to end child poverty by the year 2000. 30 years not much has changed; Canada still ranks 26th out of 35 in overall global child inequality. Intergenerational poverty is a direct consequence of childhood poverty and without a clear commitment from all parties. As Tony Lake, the UNICEF Executive Director puts it, child poverty leads to intergenerational poverty that has devasting consequences for our society in general. "Every child, in every society, has the right to a fair start in life… To the degree that any society is blind to this issue, it also fails to see its future self-interest. Because these disparities create lasting divisions – economic divisions and social divisions – that are not easily overcome. They can reverberate through generations, at great cost to us all".
Without a system-wide approach to poverty reduction that places families and children at the center, we believe the minimal impact will be achieved in Canada's fight against childhood poverty and consequently intergenerational poverty. That is why we focus on children/youth while supporting parents for generational impact. We also strive to educate and inform the public about these issues to advocate for better funding and support for marginalized and underserved communities.
How can our readers help?
There are several ways you can support:
Subscribe to our newsletter to stay informed of our upcoming events and activities
Donate. To keep our overhead low and allow maximum flexibility for program participants, we conduct whenever possible most of our programs online. We are also a volunteer-led and run organization which helps us keep our operating costs low. However, we still need support to purchase the necessary software, online communication platforms, and other program-related costs. So every little bit helps and enables us to cover our operational costs, fund enrichment programs for youth and parents. All financial donations are eligible for tax receipts.
Volunteer and/or support our agenda by supporting at-risk children in your community to gain valuable training and life skills. Everyone is needed in this fight and can have an impact. Whether through serving on our board or being a facilitator or tutor for one of our programs you can help us today make a difference.
Do you have any events coming up?
We hold monthly events for parents and community conversations on emergent issues on our social media platform. Please be sure to follow us to stay informed.
Where can we follow you?
Instagram: @hakilicommunity
Facebook: Hakili Community for Sustainable Development
Twitter: Hakili Community
Website: hakiliworld.org
Subscribe: info@hakiliworld.org
PAY IT FORWARD: What is an awesome local charity that you love?
A local charity that we support is the Yeedpi Foundation which supports a marginalized community in Suriname, the Maroon. Located in Calgary they raise money to lend a global hand in bringing education and health care services to this community. You can learn more by visiting their website: https://www.yeepifoundation.com/