The Canadian Alopecia Areata Foundation (CANAAF), is a Canadian registered charity that aims to provide a support network for families living with this autoimmune disease, raise funds for research, offer educational resources, and promote awareness about Alopecia Areata. We spoke with Kayla Hill, the Edmonton Alopecia Support Group Leader, to find out more about them.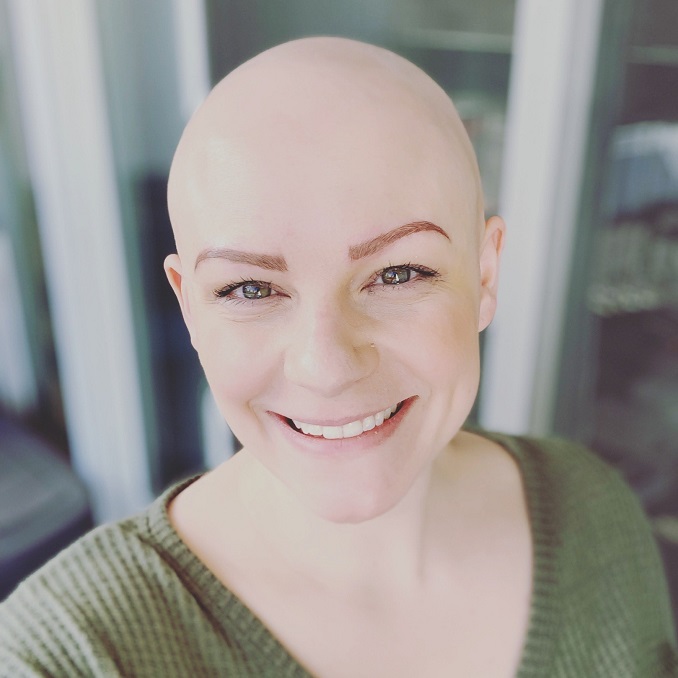 What is your charity/non-profit/volunteer work, and what problem does it aim to solve?
I am involved with The Canadian Alopecia Areata Foundation (CANAAF), a Canadian registered charity that aims to provide a support network for families living with this autoimmune disease, raise funds for research, offer educational resources, and promote awareness about Alopecia Areata.
The primary problem that CANAAF aims to solve is the sense of isolation and loneliness experienced by individuals diagnosed with alopecia. Many people affected by alopecia choose to conceal their condition, which can lead to feelings of being alone in their struggles. By fostering a sense of community and belonging, the support group helps individuals realize that they are not alone in their challenges and provides them with the opportunity to receive support, guidance, and understanding from fellow alopecians.
When did you start/join it?
I started attending the CANAAF's support group meetings in 2015, shortly after I started experiencing hair loss. At that time, I had visited a wig shop and was still processing the shock and was in denial about losing all my hair. It was during this visit that one of the staff members informed me about the existence of the support group. Recognizing the importance of connecting with others who were going through similar experiences, I decided to join in and began my journey toward finding understanding, acceptance, and support within the community.
What made you want to get involved?
Before my own hair loss, I had some awareness of alopecia but never imagined it would personally affect me. When it happened, it was a tremendous shock, and I felt a strong need to connect with others who were going through a similar journey. I wanted to learn if there were any specific actions I should be taking, how I should navigate my emotions, and discover effective coping strategies to adapt to my new reality.
Besides, I have always been passionate about volunteer work and the sense of community it brings. I have previously engaged in various short-term volunteer activities, such as helping at one-day events or participating in short medical missions. However, running the Edmonton support group for CANAAF is my first long-term commitment as a volunteer, and I am dedicated to making a lasting impact in the lives of those affected by this condition.
What was the situation like when you first started, and how has it changed since?
Initially, our support group held in-person meetings before the COVID-19 pandemic. We had a small but engaged group, and our discussions were impactful. However, we had to adapt to the circumstances and shifted our meetings online. In the future, we plan to continue with a hybrid model to accommodate more people, including those who face travel challenges. We have a core group of 4-6 regular attendees, with new members joining us regularly. Our meetings are casual, supportive, and open to all who want to share and connect with others on their alopecia journey.
What more needs to be done? How can our readers help?
If you or someone you know has alopecia, I encourage you to let them know about the availability of support groups. It's important to emphasize that support groups are not just for individuals who are "suffering" from alopecia. While I may not be happy about my hair loss, I have found immense value in connecting with others who are going through similar experiences. Sometimes, you just need to share your thoughts and feelings with someone who understands the unique challenges associated with alopecia. Moreover, I want to highlight that support groups are open not only to individuals with alopecia but also to their friends and family members.
Additionally, readers can make a tangible impact by supporting CANAAF through donations and fundraising efforts. These contributions help fund the organization's initiatives, including providing resources, organizing support groups, and facilitating educational events.
Every donation, no matter the size, makes a difference in improving the lives of individuals affected by alopecia.
Do you have any upcoming events or initiatives?
CANAAF is organizing the CANAAF COME TOGETHER Conference from July 21 st to July 23 rd, 2023, in Niagara Falls, Ontario. The conference focuses on raising awareness about alopecia and supporting affected individuals and families. Apart from that, we keep hosting our Alopecia's Audacity podcast, a breath of fresh air, from those without hair. We're on Apple Podcasts,  Spotify, and Google Podcasts.
Locally, we have plans for a photography exhibit at the City Hall in September. Additionally, our regular support group meetings will resume in the fall, with the dates posted on our Facebook page – Edmonton Alopecia Support Group.
For June events, you may visit our website.
Where can we follow you?
You can visit our website to learn more about CANAAF and find resources for individuals with alopecia areata. You can also follow us on Instagram, Facebook and Twitter to stay up-to-date on events and initiatives. You can email us at edmontonalopeciasupport@gmail.com to be added to our email list or you can join our Facebook group – Edmonton Alopecia Support Group.
PAY IT FORWARD: What is an awesome local charity that you love?
The Royal Alexandra Hospital Foundation does some great work! They have been instrumental in supporting both patients and hospital staff throughout the pandemic. Their dedication to enhancing healthcare services and seeking innovative solutions has been instrumental in advancing the mission of the hospital.