Pinnovate DIY Studio was created as an art-based educational and inclusive space for the community in southern Calgary. Recently we had the chance to catch up with Studio Manager and Art Instructor Lena Hufalar to learn more about what they do.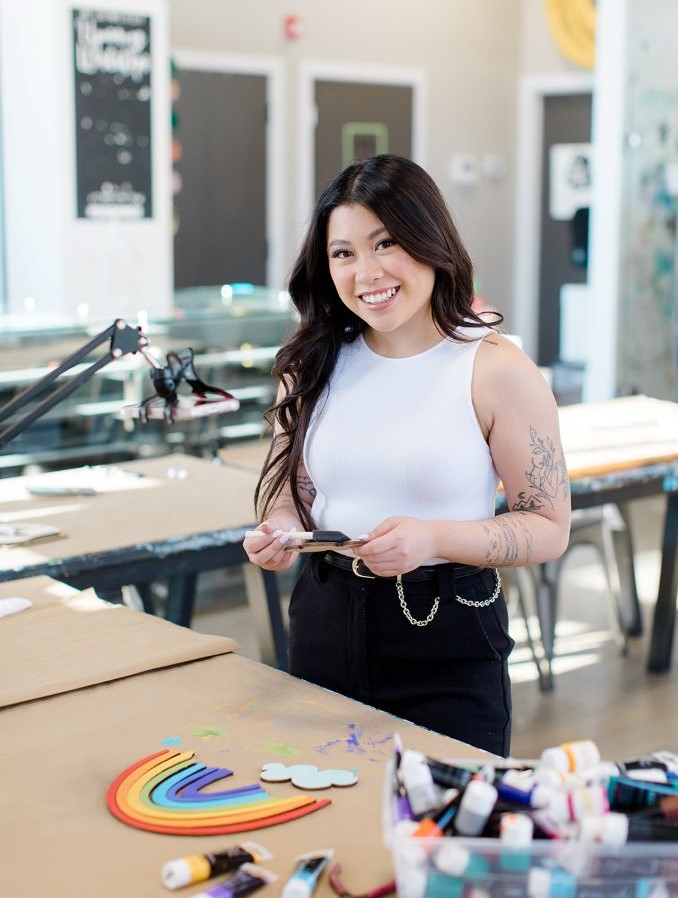 What is your business called and what does it do?
Our business is called Pinnovate DIY Studio. We are an art-based educational facility and event space. We run art classes, camps for kids, and events for all ages. Along with hosting paint nights, people are welcome to book private events for birthday parties, bridal showers, family reunions, etc.
What made you want to do this work?
We have a passion for connection. Our owner lives in the area with her 3 children and husband. This area of Calgary didn't have any activities for families to do with each other, so she took it upon herself to create an inclusive space where people of all ages and abilities could come and create something amazing.
What problem did you want to solve with the business?
We wanted to create an inclusive space centred around creativity and connection to fill the void in activities in the deep south of Calgary.
Who are your clientele/demographics?
We serve all ages! Our classes run from ages 4-17 and we have adult programming for ages 18+. We have no age limit on events. We believe that everybody can create something amazing if given the right materials and proper instruction.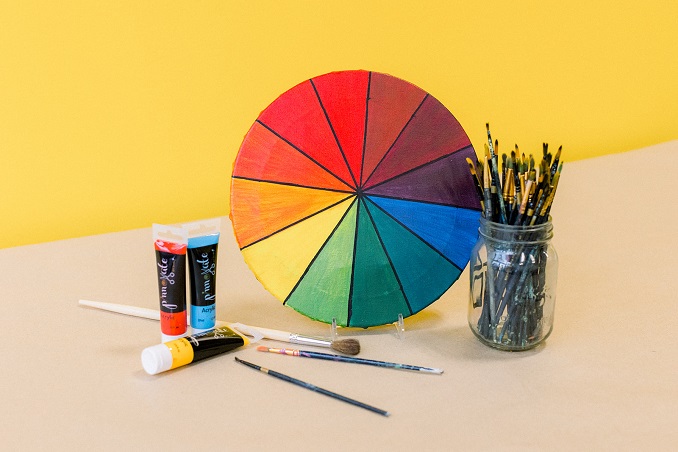 How does your business make money? How does it work?
Our classes, day camps, and events are mainstream of revenue for our studio. In 2020 when we weren't able to welcome people into our doors the way we were used to, we had to pivot the way we ran the business. We taught virtual classes and hosted virtual art events.
Our team boxed up supplies and delivered them around the city. It didn't stop at events. We created to-go craft kits and as a result, started a sister business called DIY Delivery. Now, even 3 years later, we are still delivering craft kits across North America!
Where in the city can we find your profession?
We are located at 137 Mahogany Plaza SE.
What is the best question a prospective customer could ask a member of your profession when comparing services? Give the answer as well.
"What makes you guys special?" Our entire business is built on passion; passion for the community, for the arts, for creativity, for education. Team Pinnovate is composed of talented artists in all different mediums who come to work every day excited to share their interests with all our students and guests.
What is the best part about what you do? What is the worst part?
The best part is getting to paint and create things every day. Even better is when I can see students' eyes light up when I introduce a new project or when they see their completed paintings and are so proud of themselves.
I think the worst part is trying to keep a tidy studio. Keeping up with all the paint jugs, brushes and palettes is no easy feat.
What is your favourite joke about your own profession?
I think it's quite funny when people joke about how there are no jobs in the arts! I used to joke about this too. Being in this type of industry has opened my eyes to just how important artists and creative people are to all industries! I believe that it is in human nature to want to create or appreciate art.
Where can we follow you?
You can follow us on Instagram and Facebook
PAY IT FORWARD: What is another local business that you love?
There are so many! Our entire team is a big fan of Milk Jar Candle Co. and Local Laundry. Another favourite around here is Daniel's Dill Dip.