MusiCounts is an organization that aims to make music education more accessible, sustainable and inclusive for all kids in Canada. We spoke with Nick Godsoe, the Senior Manager of Programs & Education at MusiCounts, to learn more about what they do and how can readers help.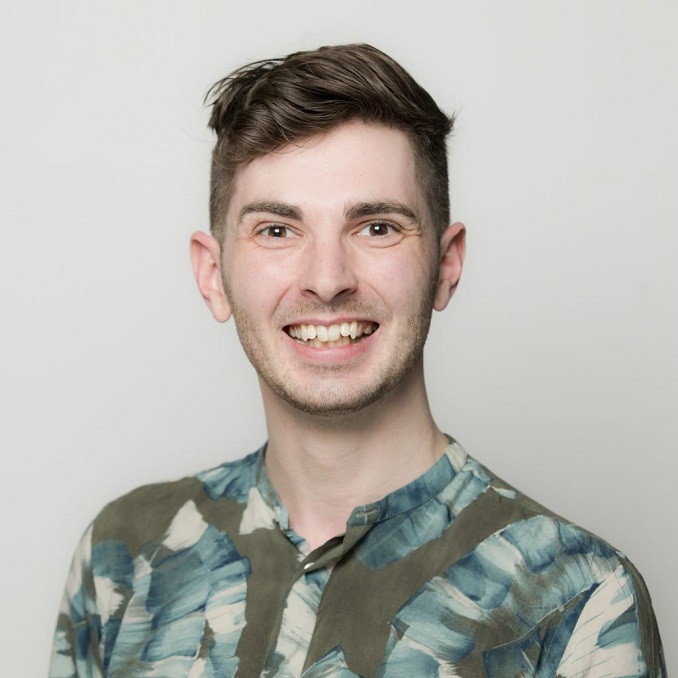 Describe your charity/non-profit in a few sentences.
We know that music helps kids have a sense of community in school. We know music helps kids cope with their emotions. We know music helps kids excel in other subjects. We know music can help young people connect with and celebrate their cultural identity. We know music class is why many kids show up to school. These are some of the well-researched facts that drive MusiCounts' mission: to make music education more accessible, sustainable and inclusive for all kids in Canada.
We primarily achieve this through granting programs that equip schools and community organizations across Canada with the funds they need to acquire whatever musical gear they need to make music education happen for kids in their community. Each year we allocate between 1 and 1.5 million to over 100 schools and community organizations, through grants ranging between $5,000 to $20,000.
What problem does it aim to solve?
Music education in Canada is not offered on a level playing field. Now more than ever, music education programs are under a tremendous strain. Music education is chronically underfunded, and music teachers simply do not have the equipment they need to do their job properly. Many schools—particularly those in rural and remote areas—have no music programs at all. MusiCounts exists to close this access gap. Through our grants, schools and community organizations can upgrade decades-old inventories of instruments, or acquire new instruments that align more closely with student needs and interests.
When did you start/join it?
I joined the MusiCounts team in May of 2018.
What made you want to get involved?
As a trained musician and music researcher, I know firsthand music's unique ability to bring kids together and help young people through difficult times. Music was an incredible outlet for me when I was in school; I moved around a lot as a kid, and music class was the one place where I felt like I could connect with new people, be myself, and make friends. I work with MusiCounts because all kids deserve to have this kind of experience at school.
What was the situation like when you started?
When I started at MusiCounts, our primary focus was on our grant programs: allocating between 1 and 1.5 million dollars worth of musical gear each year to dozens of in-need schools and community organizations across the country, so they can finally replace decades-old inventories of non-functional musical instruments, or acquire the necessary equipment to start a brand new music program.
How has it changed since?
The issue of music education in Canada being painfully underfunded—and schools not having the resources to offer music education in an inclusive and sustainable way—has, unfortunately, only gotten worse in my five years with MusiCounts. The pandemic has exaggerated this issue, and has put music class on the chopping block in all areas of the country. The fact that music education is often perceived as dispensable by school boards across Canada is so fascinating to me; the pandemic has drawn into focus why music is so essential for all of us. I'm sure we can all recall a moment when music helped us feel connected and supported, despite the pandemic making us all feel isolated. That said, this is not the time to pull back on music education. Kids need music now more than ever.
What has changed, however, is the scope of our approach to supporting music education. When the pandemic started and in-person music classes were drawn to a halt, we knew we needed to do more to keep music going for kids. We also knew that teachers across Canada lacked relevant, up-to-date resources to support them in exploring contemporary Canadian music with their students. That's when we created MusiCounts Learn, an umbrella program that houses various interdisciplinary teaching resources to help educators evolve the conversations they have with their students in music class. We work with teachers all across the country in developing these resources, which feature topics including the relationship between Canadian hip-hop and social justice issues, contemporary Indigenous artists and their music, and the huge scope of non-performance careers that exist in Canada's music industry. We're proud to offer all of these resources free of charge at musicounts.ca. Building these kinds of resources is new territory for MusiCounts, but the positive reception has made apparent the need for this.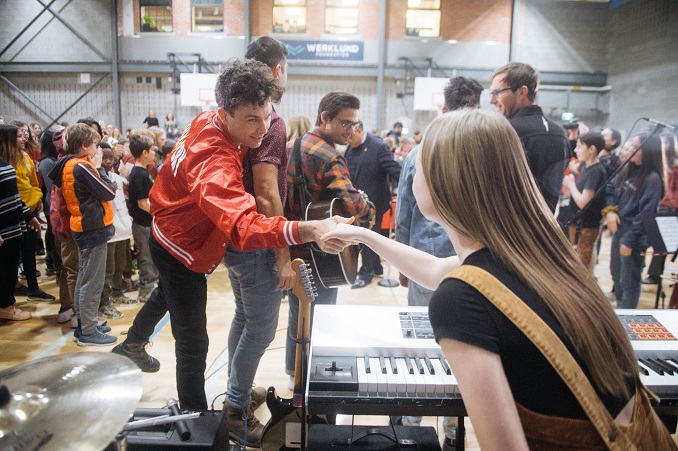 What more needs to be done?
Looking ahead, we know MusiCounts must continue to advocate for the importance of music education, accelerate our fundraising efforts, and invest more money into more schools and communities across Canada, so they can get what they need to make music happen for kids in their communities. More and more schools are applying to MusiCounts for this kind of support, and we need to do everything we can to narrow the gap between the schools that need our help and the schools we have to turn away, owing to a lack of funds available to allocate.
Beyond that, the biggest challenge we need to tackle will involve broadening the scope of what music education looks like in Canada. Music education is not a one size fits all subject. Band and orchestra—more "traditional" approaches—are fantastic and deeply beneficial in so many ways. Canada, however, is a beautifully diverse country, and the approaches to music education that are prioritized in schools should reflect that diversity. We've seen schools looking to us for support in implementing music programs that will help kids celebrate their cultural identity, including steel pan drumming and Indigenous drumming. We've also seen so many schools use the funds from MusiCounts to implement music production, hip-hop, and other types of technology-forward music programs that align with evolving student interests. Having these different types of programs in schools across Canada represents a bright and sustainable future for music education in Canada. These kinds of approaches, however, are still very much the exception to the norm. MusiCounts will need to play a leading role in highlighting the diversity of music education in Canada in the years ahead.
How can our readers help?
There are so many ways to get involved with MusiCounts! Whether it's donating or joining us in advocating for the importance of music education, we are always looking for folks to join us in ensuring all kids have access to music. You can learn more at our website.
Do you have any events coming up?
As the charitable partner of the JUNO Awards, we're so excited to be coming to Edmonton for the 2023 JUNOS in March! We're so proud to have the JUNOS as a platform to advocate for the importance of music education in Canada.
Where can we follow you?
Website | Twitter | Facebook | Instagram
PAY IT FORWARD: What is an awesome Calgary local charity that you love?
The Sankofa Arts & Music Foundation in Calgary is an incredible organization. Their work is focused on empowering students to discover creativity, connection, and joy through music. They received a grant from MusiCounts back in 2018 and have been making terrific use of the instruments since then!