Lovenote Bride is a Canada-based design company and bridal boutique that offers wedding gowns and accessories. By getting to know their clients and which styles best suit them, they're able to help future brides find the perfect dress for their big day. We spoke with the manager at the Calgary location, Annie, to learn more about them.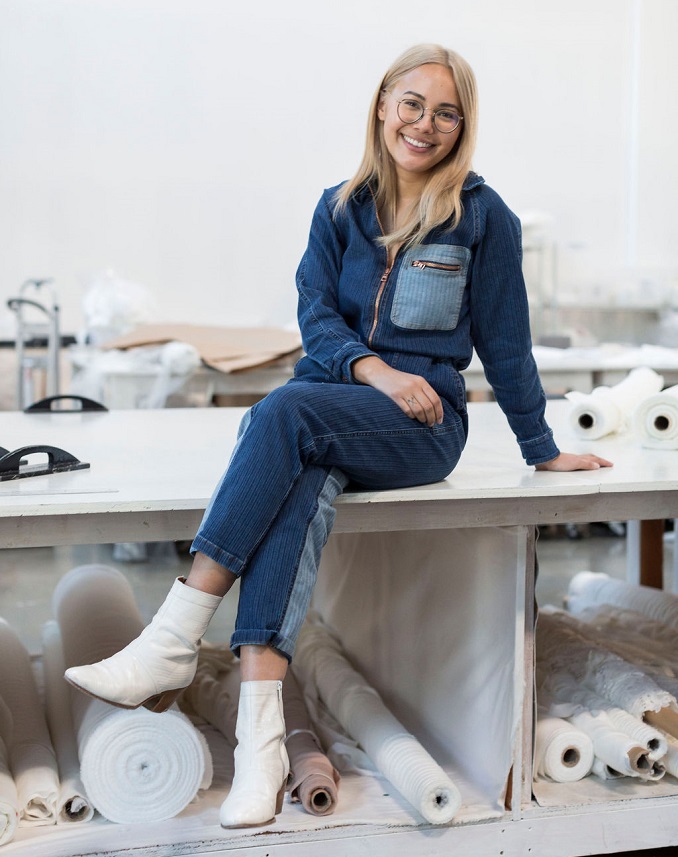 What is your business called and what does it do?
Our shop is called Lovenote Bride, and we offer wedding dresses and accessories for brides. We're one of three flagship Lovenote Bride locations for Vancouver-based brands Truvelle, Laudae, and Aesling. These brands are owned by the same company that owns Lovenote, and are made & designed by our own team.
What made you want to do this work?
I started as an intern for our company in Vancouver with founder and creative director, Gaby Bayona, when it was in her apartment and very small. I've been able to grow with the company and work various back-end positions at our head office. I had an opportunity to move to Calgary when Gaby was already thinking of opening up a second shop location. Shortly after, Lovenote Calgary was opened.
What problem did you want to solve with the business?
As a local, Canada-based design company, we are one of the few boutiques that is both the shop and the designer. Instead of dresses coming from around the world, they are coming straight from Vancouver and are made by our own production team. We are able to customize gowns to an extent and have a direct line to the people making the dress— so much so that we can see exactly where the dress is in production and who has had a hand in making it.
Before we opened, we would have brides from Calgary and all over Alberta making trips to the Vancouver shop, so we thought we would bring it closer to them!
Who are your clientele/demographics?
Brides getting married! We make a point of being accepting and inclusive towards everyone so that means anyone who walks through our door will feel welcome. We try to demonstrate this on our social media pages and website by having a variety of models in each dress rather than the same person wearing all the dresses.
How does your business make money? How does it work?
We make money by selling bridal gowns & accessories to our customers. We know the wedding season can be tough financially, so we only ask for a 60% deposit to place the order and then the remaining amount when the gown is picked up. This way, it can split up the cost over time and make it a bit more manageable.
Where in Calgary can we find your profession?
We are located in the heart of Inglewood on 9th avenue.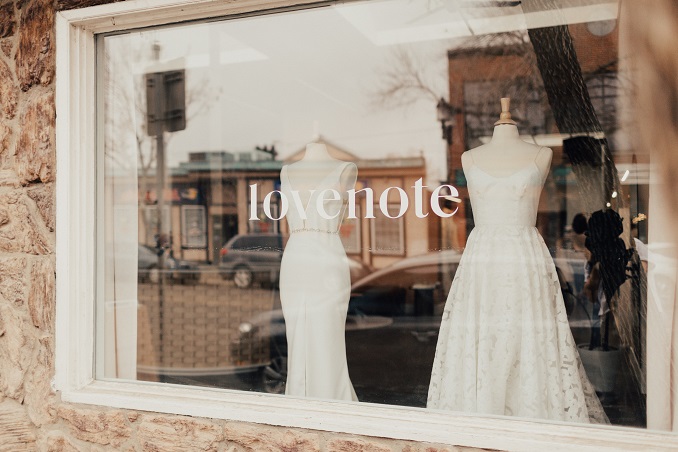 What is the best question a prospective customer could ask a member of your profession when comparing services? Give the answer as well.
"What can I expect at a Lovenote Bride appointment in Calgary?"
We want to get to know you and for you to have an enjoyable experience with us! Wedding dress shopping should be fun since it's in anticipation of an exciting day and possibly one of the most memorable days in someone's life. We have an hour and a half together and we let brides pick out the dresses they want to try on! We do our best to help you find THE dress, while also making you feel comfortable and confident in them. Overall, we want you to leave our shop feeling better than when you came in!
What is the best part about what you do? What is the worst part?
The best part is seeing a bride in their dress! There is nothing like when a bride's face lights up and you both just know it's the right one. It's an immediate glow!
The not-so-great part is when others' opinions can tear down the bride's self-esteem or create doubt in a toxic way, especially if it comes to body image. Sometimes, it's up to us to navigate emotions and negative words, and to help the bride feel confident after moments like that.
What is your favourite joke about your own profession?
I think every week I joke about "if I get married again (to the same person), my wedding dress would be… or my wedding location would be.." Brides are just so creative and I hear so much about wedding styles and it makes me want to have a different kind of wedding depending on the week!
What are your social media channels?
Website | Instagram | Facebook | Pinterest | Tiktok
PAY IT FORWARD: What is another Calgary business that you love?
I adore our next-door neighbour, Change is Good!