With the temperature decreasing, our skin is changing and potentially becoming more dry. This week we spoke to Evelyn Nyairo, founder of Ellie Bianca, a Calgary-based natural skincare brand that wants to help you learn to be kind to your skin, the Earth and women!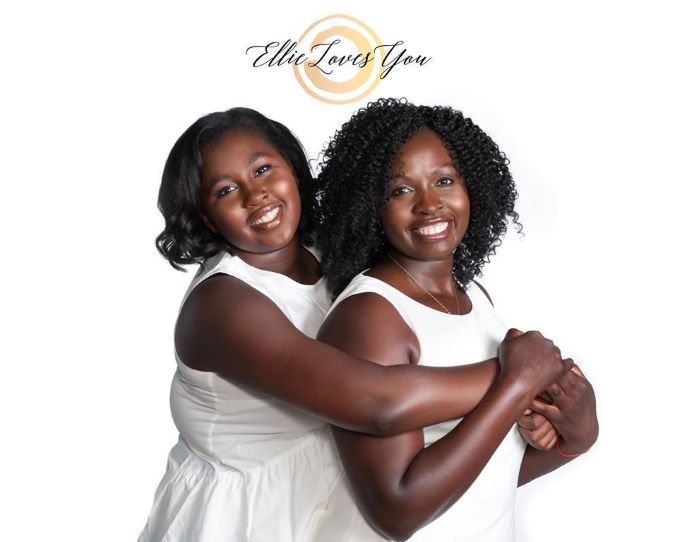 What is your business called and what does it do?
My name is Evelyne Nyairo and my business is Ellie Bianca, a Calgary-based company that manufactures and distributes natural skincare products in Canada. I named the company after my daughter Ellie and our products are non-GMO, cruelty-free and sustainably sourced skincare you will feel good about. We are a proudly Canadian, all-natural, environmentally sustainable, socially conscious skin care line that recognizes beauty in all forms and supports the empowerment of women through business and education.
What made you want to do this work?
I wanted to do this work because it's important to spread the message that beauty is so much more than an aesthetic. The term 'natural' can often be misused, and I wanted to bring skincare back to its scientific roots to show women how natural ingredients can nourish and improve skin cells renewal and regeneration. I believe in three pillars that motivated me to create my business.
1. Be Kind to Your Skin
At Ellie Bianca, we believe that beauty is more than an aesthetic, and that's why each of our products is carefully formulated using all-natural ingredients that have been specifically chosen for their quality and effectiveness. When formulating our products, we consider both environmental and social factors, because skin care needs can vary significantly from person to person, and we are simply passionate about making all natural skin care accessible to whomever we can.
2. Be Kind to the Earth
We're committed to sourcing ingredients with sustainable practices so our products are also kind to the planet. In addition to the shea butter and oil, the herbs, plants and botanicals that are used in Ellie Bianca products have been chosen based on their history of healing and fortifying generations around the world. We're proud to share our products are vegan, non-GMO, cruelty free, ethically and sustainably sourced, and certified organic. All of our products and ingredients are personally tested by our amazing team!
3. Be Kind to Women
Ellie Bianca is passionately committed to bettering the lives of women around the world by empowerment through business and fair trade. Our fundamental ingredient, shea butter/oil, is personally sourced by our Founder from women-run co-ops in Africa, nurturing not only the skin but also the souls of the communities from which it comes. We wholeheartedly believe in the ability of women to work together towards a common success, and we actively seek to connect with and learn from female entrepreneurs, because it is through the sharing of knowledge that we grow as people and as a company.
What problem does this solve?
We're solving a problem every woman will face, aging gracefully. The term 'natural' has been used and abused in the beauty industry, since there are loose regulations for labelling products as natural. Many working women are juggling families, jobs and stress. The last thing you need to worry about is whether your skin products 'really work'.
We're also breaking down the stigma of 'oil' as a bad-word in the beauty industry. Ellie Bianca uses the science of skin cells to formulate our products, and because cells are held together with lipids it's important to keep the natural cell structure the way it was meant to be. Many of our products are also multi-use, meaning they go far beyond your face. Oil is an essential part of human skin, and we need to shift the way women view oil in the beauty industry.
Who are your clientele/demographics?
The majority of our customers are working women between the age of 36 to 65. Our products are specially designed with the science of lipids in skin cells, and can help with a variety of skin changes that come with age. We have products that can help teens with acne, and products to help women going through menopause.
How does your business make money? How does it work?
Ellie Bianca currently produces and sells over 21 skincare products, and we're excited about our new products currently in the making. We're proud to offer products that cater to a variety of price ranges and age groups. As a chemist, Evelyne Nyario is proud to test and formulate each product with care at her lab in Calgary. Ellie Bianca sells directly to businesses, distributors, and wholesalers. We sell directly to consumers at our flagship stores in Calgary, as well as on the Ellie Bianca website.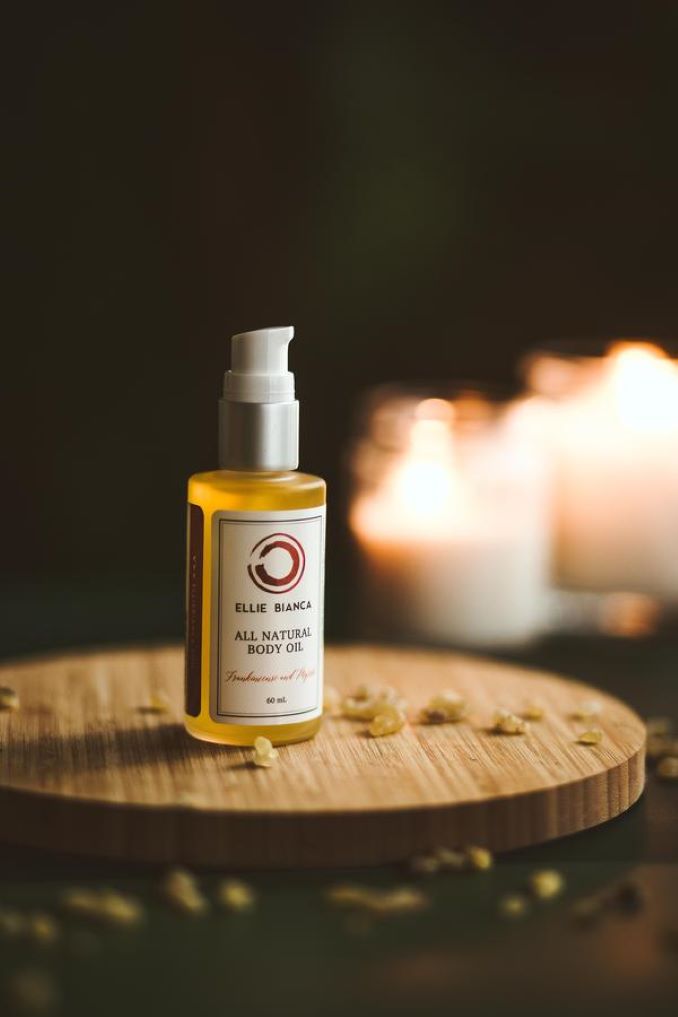 Where in Calgary can we find your profession?
You can find our flagship store in Calgary at unit 100, 814 16 Avenue NW from 9 a.m. – 5 p.m. on Monday through Friday. You can also find our products at a number of Calgary businesses including Blush Lane Organic Market, Amaranth, Bownesian Grocer, Willow Natural Foods, Cambrian Heights Pharmacy, Scarlet Edge Beauty and Lotus Herbal Health to name a few.
What is the best question a prospective customer could ask a member of your profession when comparing services? Give the answer as well.
The best question would be, "How can I embrace my beauty inside and out?"
We love hearing this question, because it's easy to forget that beauty is so much more than what's on the outside. We often meet customers who say:
"I've hit menopause and nothing works!"
"I just turned 40, and I've lost my natural glow."
"I had my first child, and my skin has never felt the same."
Each age and phase of life brings a new set of skin issues, and we're passionate about helping women embrace each phase while learning how to make the most of it. At Ellie Bianca, we're proud to take our time with clients by walking them through a care program, starting with the naked oil to help with cell regeneration. We also talk about lifestyle, what are you eating, how much sleep are you getting – because your skin only tells one story, it doesn't tell everything.
What is the best part about what you do? What is the worst part?
The best part of my business is formulating the products. As a chemist with a background in biology and environmental science, I love the idea of making products based on the science of skin cells. From looking at the ingredients to learning about their natural medicinal properties, there's always something new and exciting to discover when creating new products.
The worst part … is nothing! As a business owner, I'm not one to look at the negative side of life. I'm always looking for a new expert to call on, or a new tactic for building. Everything negative or conventionally 'bad' actually builds us, and you'll always learn more from failure than you do from success. I try to embrace the journey in and trust the process, even when things aren't going my way. Once you learn to love the hiccups and the challenge, you'll learn to love the feeling of the highs and lows.
What is your favourite joke about your own profession?
It always makes me laugh when someone says, "I don't like using natural products because they don't have enough active ingredients." It's funny because people really don't understand that many conventional products contain hundreds of natural active ingredients. For example, certain acids come from fermentation – and many active ingredients women know and love, actually come from nature to begin with.
PAY IT FORWARD: What is another Calgary business that you love?
I love Routine Natural Goods because they make amazing naturals, deodorant and beautiful skin oils. We're actually planning a collaboration because we're sharing the same space, which surprises some people. Businesses and women don't have to compete – we can lift each other up. We're both contributing to clean beauty, so why not work together to empower women and other members of the community.