The pandemic brought financial hardship on many families. While there was an increase in pet adoptions, many may have needed to surrender their pets due to a lack of funds to provide for them. This week we spoke to Melissa David, founder of Parachutes for Pets about how they're working to make sure that we can keep furry friends with their families!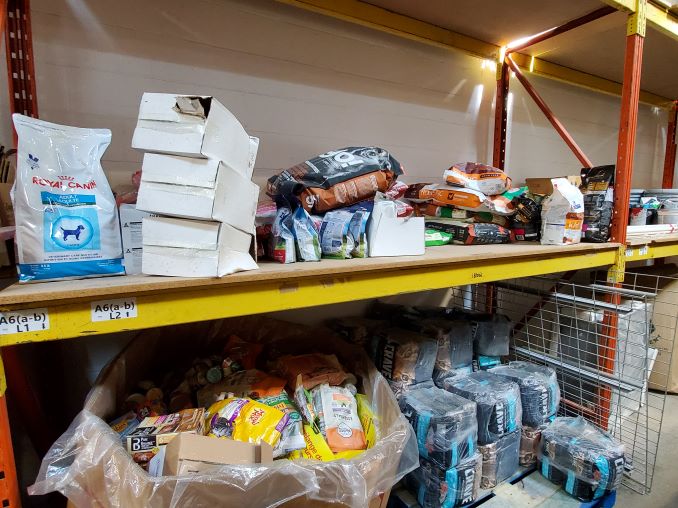 Describe your charity/non-profit in a few sentences.
Parachutes for Pets assists low income pet owners with essential pet care. Since COVID 19 our focus has primarily been on our pet food bank. As of March 12 we have delivered over 1300 hampers to low income Calgarians effected by COVID 19 and unable to feed their pets.
What problem does it aim to solve?
Our main goal is to keep the family pets at home with their families. Many times when essential care cannot be afforded the pet is either surrendered, or neglected. Studies have shown that pets provide amazing physical and mental benefits to all populations but specifically the most vulnerable. Isolation has really played a part in declining mental health among individuals and having that pet may be the persons only companionship and purpose. We see this especially in our seniors and veterans during this time. If we can help them take care of the pet and keep the pet it is a benefit to both the pet and the owner.
When did you start/join it?
I started Parachutes for Pets in February 2019 after this story was reported on the local news.
I realized there was gap in pet health care in Calgary. Perhaps if there were resources available this pet could have been treated sooner and the situation would not have this outcome.
What made you want to get involved?
I have been an animal lover my whole life and was raised on a farm where I was fortunate to be able to bring home strays. I spent my high school years volunteering at a local vet clinic and in my adult life volunteered for many different animal rescues. Helping animals has always been my passion.
What was the situation like when you started?
We were overwhelmed with requests when we started. We knew there was a need but had no idea how big the need was and how many were struggling. We have been able to form some amazing relationships with other local agencies that can refer us to their clients in times of need and hopefully we can assist prior to the time where surrender is the only option. Many of our partnering organizations were very excited when we came on the scene as there was not currently a registered charity in Calgary providing essential care for companion pets.
How has it changed since?
We have been able to move into a physical pet food bank space thanks to the support of Trade Space. This allows us to store our donation and have a facility for our volunteers to assemble hampers and keep inventory organized. We anticipate fall/Christmas to the busiest time yet so we are thankful to be able to have this facility to help keep us organized.
What more needs to be done?
Right now, it is keeping up with the demand. The COVID impact is not going away anytime soon, and with the proposed changes to programs such as AISH, people will struggle to feed themselves and their children as well as their pets. We will need community support to keep this program running. Donations are down 88% from last year at this time.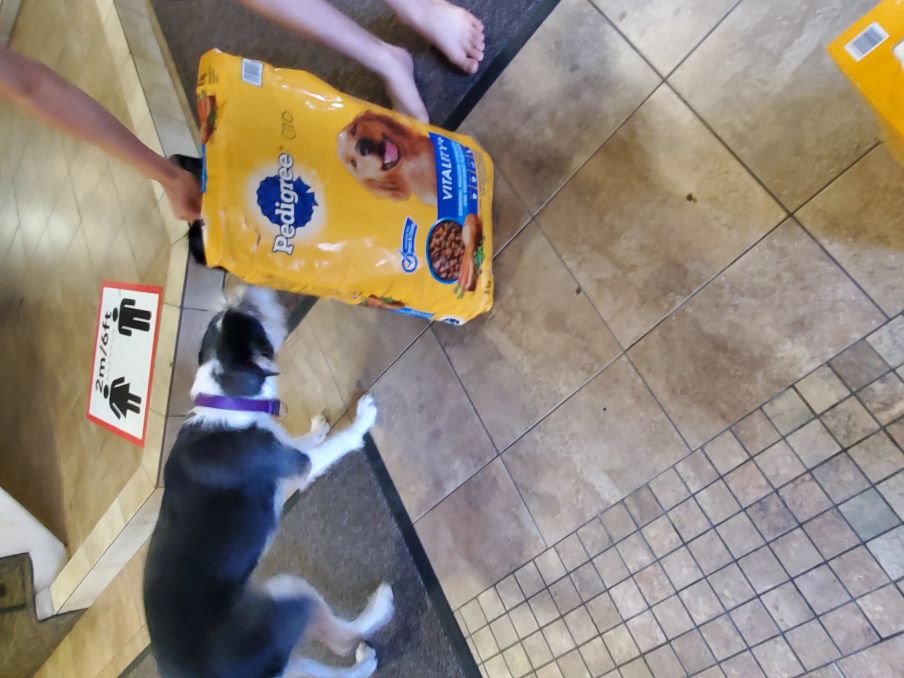 How can our readers help?
Parachutes for Pets are always accepting donations for pet food, and litter. We also gratefully accept gift card donations and financial donations as some clients needs to have prescription food from their veterinarian. We can use that money to purchase it. All donations will receive a tax receipt. Check our website for more information.
Do you have any events coming up?
On Saturday October 3, we are the featured charity for the new off-leash park at Currie Bark Park. To attend you can RVSP here. People can drop off donations of non-perishable dog food, treats and toys! The park will be fully open on Sunday October 4.
Where can we follow you?
PAY IT FORWARD: What is an awesome local charity that you love?
Be The Change YYC – they do amazing work with the homeless with their street outreach program. We assist them when they have homeless clients needing pet support.