Ellie Bianca is a skincare line that uses organic oils to formulate and produce all-natural products. We spoke with Evelyne Nyairo, Founder of Ellie Bianca, to find out more about what they do.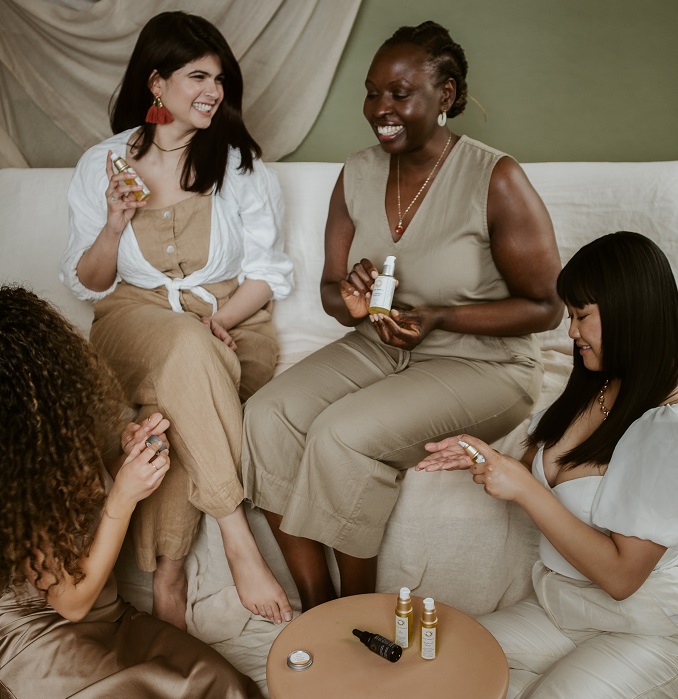 What is your business called and what does it do?
My business is called Ellie Bianca. Now in our seventh year of operation, Ellie Bianca is a Canada-based skincare line that boasts around forty all-natural products. We use organic oils and butters from Africa and all over the world to formulate and produce many of our products. With my background as a chemist, we are combining modern-day science and the power of plants that have been used for centuries to create effective, results-driven products. All of our products are scientifically formulated with naturally sourced ingredients and are environmentally friendly, organic and non-GMO
What made you want to do this work?
Years ago, I found myself doing fieldwork among the most beautiful wild mango trees in Chad. Not one to waste an opportunity for an incredible fresh fruit, I was introduced to a family where the mother and kids proceeded to expertly climb the trees in the hot sun to harvest mangoes for me to eat. Toward the end, I was told to pay the husband when it was the wife that had picked the mangoes. I felt a knot of anger in my heart as I customarily handed the money over to the man. I thought to myself, "This happens everywhere around the world, and it's wrong," and I was motivated to help improve the lives of the women there. That is when I decided to start Ellie Bianca, a natural skincare line built on the pillars 'Kind to Your Skin, Kind to the Earth, Kind to Women.'
What problem did you want to solve with the business?
Although there are barriers and hoops that I have to jump through as a woman, I also see a lot of opportunities. Our goal as a brand is to see more meaningful representation and that requires champions from all across to advocate for equality and create opportunities for women. There is a need for all of us to look deeper as to where the gaps exist and make an earnest commitment to work towards narrowing that gap. At Ellie Bianca, we will continue to be champions of change and keep challenging the status quo. I've always been a big believer that young girls can't be the women they don't see. As a brand we want to show that it's possible for women to break barriers that still exist- we can be resilient and comfortable in our beautiful, natural skin.
Who are your clientele/demographics?
Our target audience is females aged between 35-65 years. Recently we have seen an increase in male customers as well as they become more aware of the need to take care of themselves.
The natural skincare market has been growing over the years with the consumer becoming really aware of the ingredients they're putting on the skin and searching for clean labelled products that work. Our audience wants to maintain their youthful appearance by treating fine lines and wrinkles and stopping dark spots in their tracks! They proudly shop for Canadian products and actively seek out natural products with anti-oxidant properties.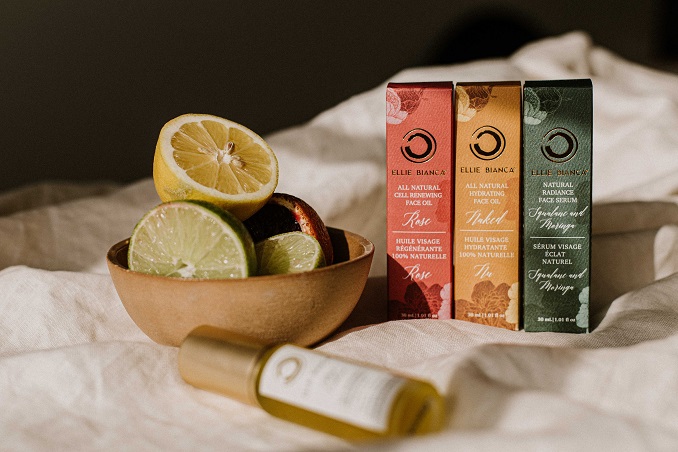 How does your business make money? How does it work?
We have already been in business for 6 years and have successfully launched across Canada and have been growing our market share.
Our revenue stream is currently divided into 3 channels- B2D, B2B & B2C
B2D: We work with a national distributor, Purity Life Health Products, to distribute products nationally in over 600 stores including Whole Foods, Healthy Planet etc.
B2B: We work with businesses like Sobey's, Safeway, Calgary Coop, Hudson's Bay, and Winners directly to have our products reach a wider audience nationally. We also work with Staples on private-label promotional items with our recent projects being for Air Canada and Service Now
B2C: We have a flagship retail store in Calgary and also have a website to reach customers across North America.
Where in Calgary can we find your profession?
Our flagship store, Ellie Bianca, is located on 16th Ave. You can also find our products at Hudson's Bay, Winners, Sobey's, Safeway, Blushlane, Calgary Coop etc.
What is the best question a prospective customer could ask a member of your profession when comparing services? Give the answer as well
Question- It's natural but is it effective? Is it local?
Answer: Our products are manufactured in Calgary & Edmonton, and formulated with 100% natural organic ingredients keeping the skin cell structure in mind to produce effective, easy-to-use & results-driven skincare products.
What is the best part about what you do? What is the worst part?
The best part is being able to see the opportunities we are able to create for others and the impact we are creating as a brand. Ellie Bianca is a holistic skincare line that cultivates, sustains and empowers women through sustainable business practices and fair trade. We are committed to creating a superior beauty brand that is luxurious and provides a sustainable livelihood and a fair supply chain for the men and women who cultivate the ingredients we all love to use on our skin. We are also heavily invested in the Ellie Bianca Woman Scholarship, offering financial support to single mothers who are pursuing post-secondary education. We also support boys and girls in Africa who are striving for higher education.​
The most challenging part is the chain of growing business. It is definitely not easy and comes with a lot of sacrifices and hard work.
What is your favourite joke about your own profession?
I was once asked, "Did you make this in your kitchen?"
What are your social media channels?
Instagram | Facebook | Twitter | LinkedIn
PAY IT FORWARD: What is another Calgary business that you love?
Rviita, Ryan Murphy Construction, Drizzle Honey