CELYN ROZE designs and sells various kinds of high heels from sizes 5-13 all online! We spoke with the founder, Ropa Mupambwa to learn more about them.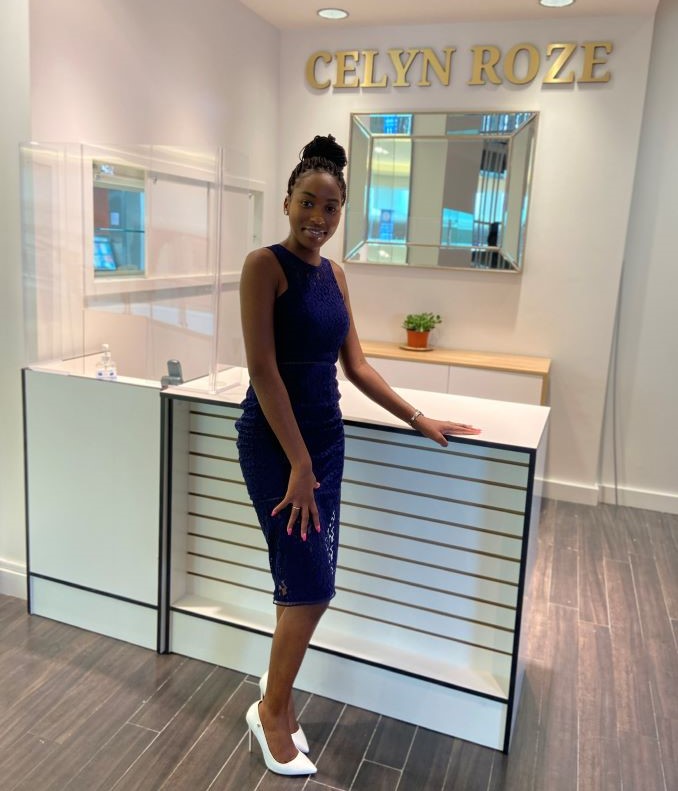 What is your business called and what does it do?
CELYN ROZE. We design and sell shoes in 5 different heel heights. Like the same shoe comes in 5 different heel heights. 12cm, 9,6,3.5cm and flats.
What made you want to do this work?
I wanted people to have options in heel heights. Buy shoes that they can walk in. Encourage them and remind people that they are beautiful in any heel height they wear. People to be truly themselves and know that style is about you and not the other people. You can still look amazing in kitten heels. If about confidence and owning what heel height you can walk in.
What problem did you want to solve with the business?
Not having enough heel heights options, shoe sizes, colour options for shoes. My brand is also gender-neutral. So our sizing works perfectly for our customers. Size 5-13.
Who are your clientele/demographics?
Everyone! 16-85 years are most of the client's ages. With the 5 heel heights we carry, we have a lot of clients.
How does your business make money? How does it work?
Selling shoes online!
Where in Calgary can we find your profession?
Our chinook store is currently closed. But our new location will be back open sometime this year.
What is the best question a prospective customer could ask a member of your profession when comparing services? Give the answer as well.
Are the heels of the shoes interchangeable? My answer is they are not. Shoes have the same design but the heel doesn't change. Can you make size 14 and size 4 yes we can!
What is the best part about what you do? What is the worst part?
Designing the shoes. Picking up colours and creating unique things, allowing people to get creative with their outfits and being true to themselves. When people buy shoes they can walk in and know and realize they are beautiful in any heel height. When wedding parties buy the same shoe in different heel heights to suit their comfort level.
What are your social media channels?
@celynroze on Instagram
PAY IT FORWARD: What is another Calgary business that you love?
@dazzlebypari. They sell jewelry!