The vegan lifestyle has become more and more popular over the recent years. With more information around nutrition, health and wellness, many consumers are making the choice to practice a vegan diet and eliminate consuming any animal by-products. There has been an upward trend for consumers in markets all over the world looking for more vegan options, and brands have had to adjust their offerings to cater to the growing number of those either practicing a vegan diet, or looking for vegan alternatives to incorporate into their lifestyle. If you are looking for vegan options, check out these vegan delivery brands.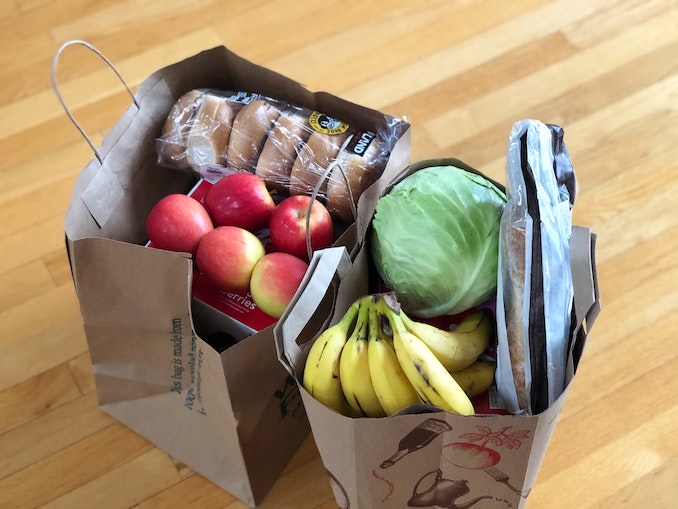 More and more studies are being done, and information is coming out about the plentiful benefits of shifting to a vegan diet. Not to be confused with being vegetarian where one only removes meat from their diet, becoming a vegan involves eliminating any and all animal by-products including milk, eggs and more. There have been studies with findings that state that plant-based diets can aid in weight loss, lower chances of certain diseases and cancers, and improve your overall cholesterol and kidney function. Other reasons that some consumers have made the switch to practicing a vegan diet is for ethical reasons, with some believing animals should have the same rights as humans and not be subject to fear and suffering for human gain.
Similar to how restaurants offer gluten-free or plant-based options, so are meal kit delivery brands. There are a plethora of meal kit delivery brands consumers have access to, especially in more densely populated areas, and most of these brands have studied the numbers and seen the importance of adding vegan options to their weekly meal offerings. Brands like HelloFresh, a leading company in the meal kit delivery service space has incorporated filters or categories like "Beyond Meat" that cater to the vegan lifestyle. That being said, many of these larger brands offer a vegetarian category, not necessarily vegan and so consumers must dive into the recipe a bit more to ensure no animal by-products are used along with the elimination of meat. For those who are looking for a more extensive menu, there are also some meal kit delivery service brands that offer solely plant-based food offerings. One example of this would be Plant Prepped. This Canadian brand only provides menu options that are completely plant-based, perfect for those who are vegan or are looking to try some vegan recipes to incorporate into their diet. This sets Plant Prepped apart from other organizations within the industry, as their meal offerings for vegans are plentiful. Plant Prepped operates similar to other brands within the industry, offering users a subscription based service. Once users have browsed the beautifully photographed menu items available and selected their meals, all the ingredients will be delivered directly to the consumer with all ingredients already pre-portioned. Consumers will also receive an information card, that highlights some nutritional facts and gives easy to follow, step-by-step instructions on how to create the meal selected. Ordering from Plant Prepped where only plant-based options are available, is helpful to those busy consumers who don't have time to read labels during grocery store visits. In general, many consumers who have added meal kit delivery into their weekly routines have seen a decrease in weekly spend. By having ingredients pre-portioned and sent directly to your home, you can quickly prepare a delicious meal rather than paying for last-minute takeout with added delivery fees. 
The population of those pivoting to a vegan diet, or those looking to incorporate more vegan meals into their lifestyle, continues to grow and the food industry has had to adapt accordingly. The meal kit delivery industry now more than ever has an increasing number of vegan options, with some brands capitalizing on this audience and opting to offer a strictly plant-based menu. These meal kit delivery brands have made it easy for consumers to find their vegan offerings through the use of dedicated categories, and gives opportunity to either order all vegan meals each week, or incorporate a few selections for those who are looking to either transition into a vegan diet, or just simply incorporate some vegan meals into their weekly routines.