Terri Heinrichs (b. 1970) is a Canadian artist, based in Calgary, Alberta, and works primarily in oil.
Terri's passion for painting is clearly evident in her art. Her "Vivid Impressions" series is an explosion of colour and texture on the canvas. Inspired by her unique interpretation of landscapes, trees and nature in general, her paintings feature deft brush strokes and bright colours, abstracting reality. The thick, creamy oil paint creates lush texture, adding dimension to each painting. Her work brings a lively and refreshingly new perspective of the Canadian landscape.
Terri Heinrichs has enjoyed several artist residencies, gaining inspiration for her paintings from photos of these different geographical locations. She is also is an occasional watercolour instructor on cruise ships, and is looking forward to getting back to that as soon as travel is allowed!
Terri has been painting since 2001, building on experience with a wide variety of forms of mediums. She found a style she loves in 2017, and has been actively showing and selling her work in the Calgary area ever since.
Her artwork can be found in private collections across Canada and the US, with a few pieces finding their way even farther around the world.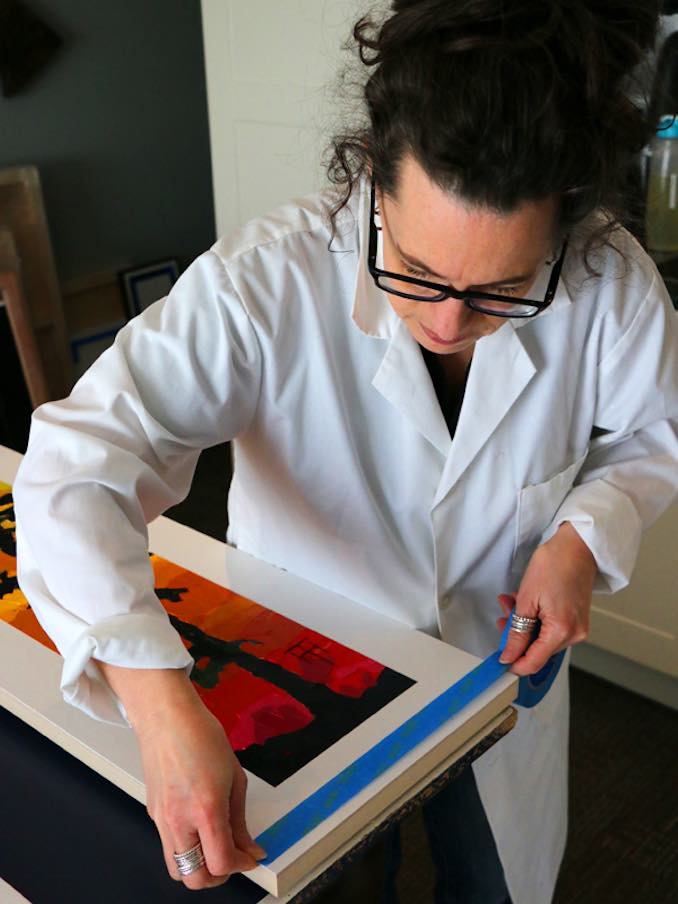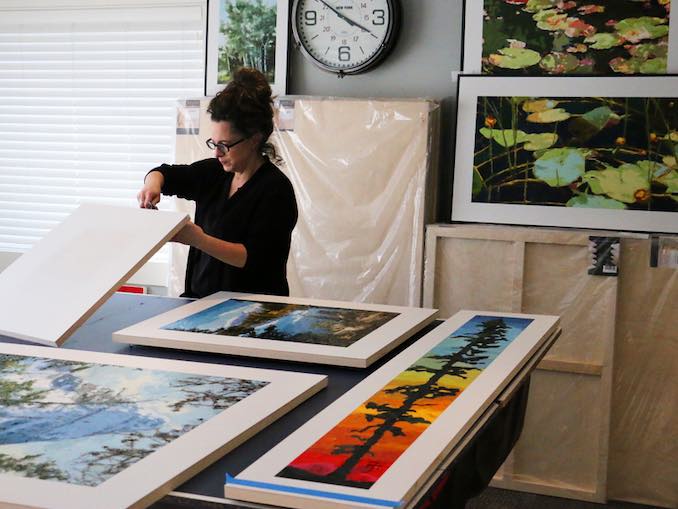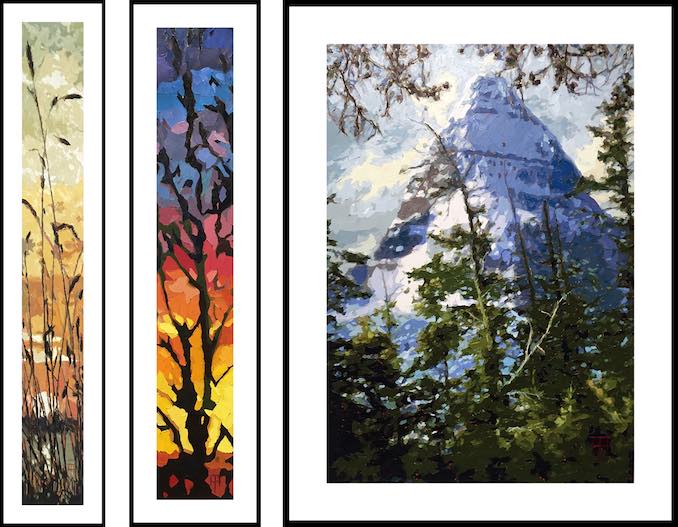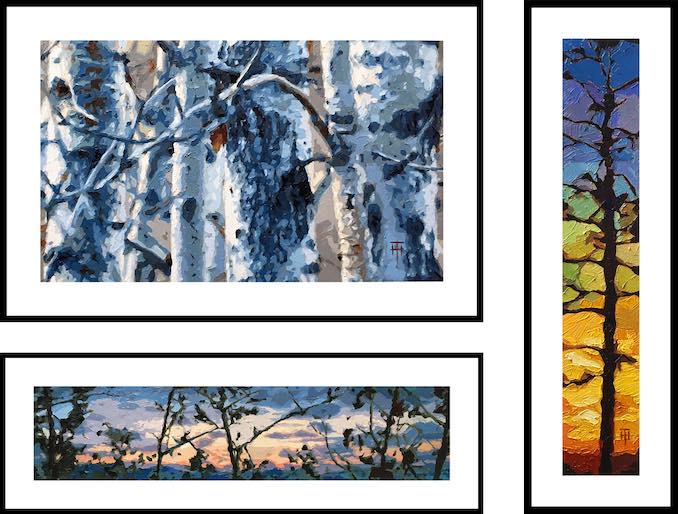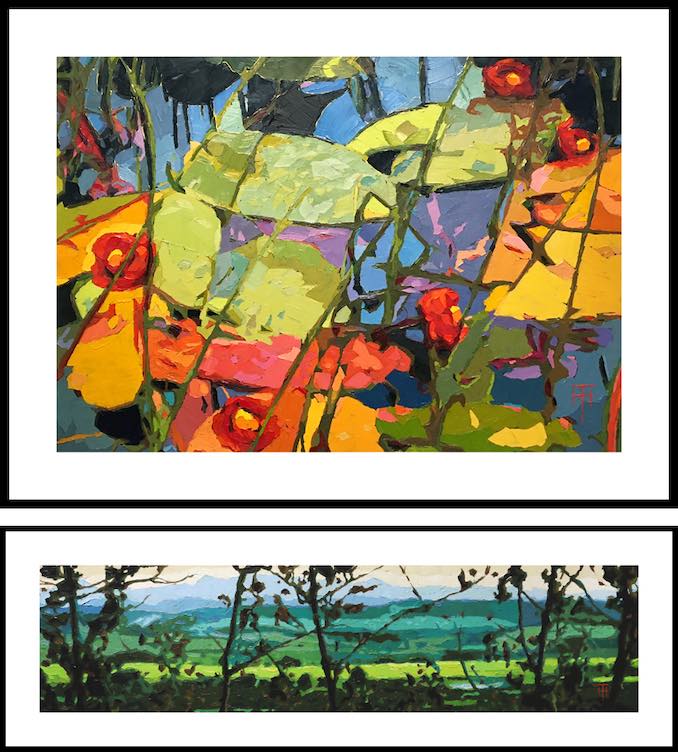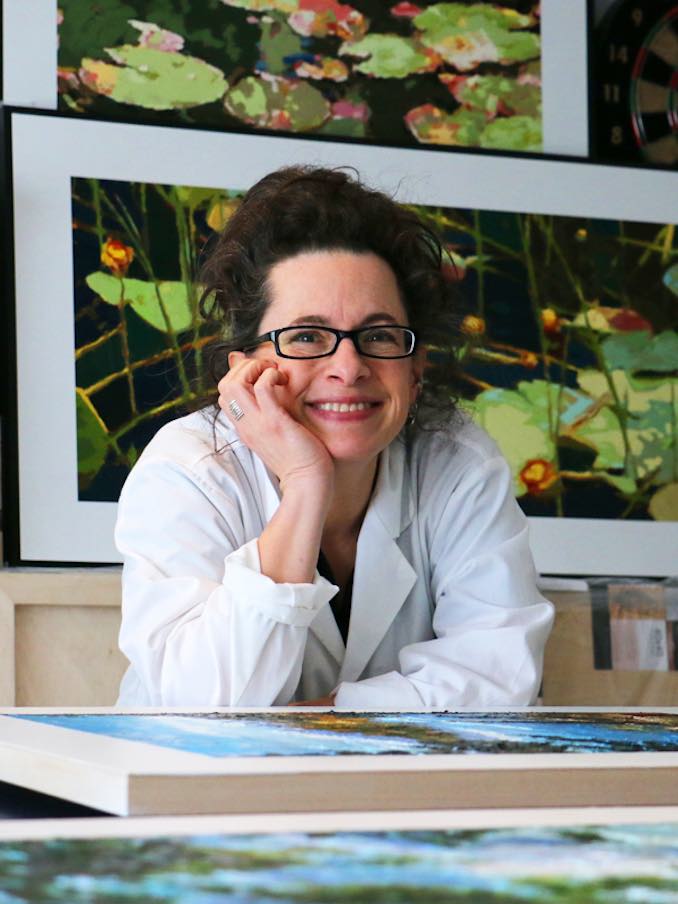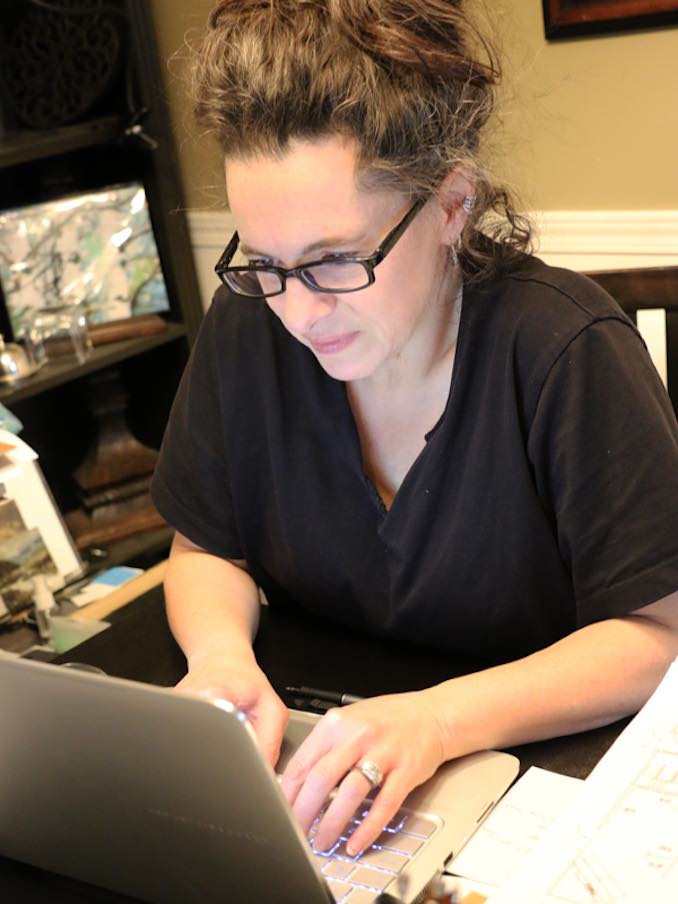 Which 'hood are you in?
I live in Dalhousie in NW Calgary. I often put finished paintings in the window of my studio, and hope it provides an interesting revolving gallery for the people walking by. I get quite a few comments, that they are always checking to see what's new. My neighbours get the very first look at new pieces!
What do you do?
I paint original oil paintings. The subject matter for my art is generally based on nature… sometimes a distant mountain landscape or clouds, sometimes the close-up of tree bark or water lilies.
Having not studied art formally, I spent many years experimenting and testing out all the mediums and as many subject matters as interested me… adding to my "art tool belt". In 2017, I settled on oil paints and my "Vivid Impressionism" series. I love the amazing colours and texture I get with these paints.
I paint on cradled birch (wood) panel, instead of canvas, because I prefer the firm surface that gives me crisp, clean edges (I'm a bit of a perfectionist.) : )
I have a math/science brain (accounting background), which might not be what you think of when you hear "artist". I'm technical, and have a linear system of creating (which I also use for commissions), which includes creating a digital "painting" as a reference before I ever begin the actual oil painting. I'm very careful to create a reference image that I know will have pleasing proportions, correct shades of lights and darks, brightening of the saturation, and an overall satisfying look. I find this really helps when creating a commission piece that my customers are completely satisfied with before I ever set paint to the panel.
If you're curious what my work would look like on your wall, send me an email photo of your space, and I can digitally superimpose any paintings you like onto your wall. This has been a fantastic way for people to try out art, in an entirely Covid-friendly way!
If you'd like a commission, or if there's something you need in a different size or proportion, pop me a note and let's see what we can create for you.
What are you currently working on? 
I'm currently getting pieces ready for the spring art shows, which we're excited can go ahead this year! With the thousands of photos I take (everywhere I go!), I have no shortage of ideas of what to paint, and often give options to my husband and kids to see which piece they think I should paint next.
Where can we find your work?
A good portion of my work is currently on display at the Art at the Landing gallery in the Glenmore Landing shopping centre (1600 90 Ave SW, Calgary, AB), a gallery set up to give customers a chance to see art in person when many of the art shows were cancelled.
I'll also be showing some of my work at the Acclaimed Fine Art show at the Crescent Heights Community Centre on March 13-14, and at the Palette Fine Art show at the TriWood Community Centre on April 16-17.
My paintings are always available to see on my website, www.terriheinrichs.com, and on Instagram @terriheinrichsart.