Pushpa Javaji is a self-taught pyrography artist who resides in Calgary. Having spent decades juggling a professional career in the tech industry and a family of three, she has been able to awaken her inner artist when she picked up pyrography (commonly known as wood burning) in 2017 as a hobby and developed a keen interest in it. Although she has no formal training in fine arts, creating has always been a part of who she is.
Pushpa specializes in creating exquisite wood burnt art – art that serves a functional purpose and has its own aesthetic aspect. Being a native of India and having settled in Canada, she draws inspiration both from her Indian roots as well as the pristine beauty of the Canadian Rockies.
As an introvert, Pushpa has found a unique way of expressing herself through her passion and devotion to pyrography. One of the fascinating aspects of her art is her ability to create unique and amazing pieces by incorporating the natural shape of the wood as part of the idea she is working on.
Her steady growth as an artist can be seen in the level of detail and gradation of her customized works like portraits and personalized memorabilia. Her delicate work on natural wood is a perfect blend of artistry and grandeur and makes for great masterpieces that can be cherished forever.
Written by Hema – sister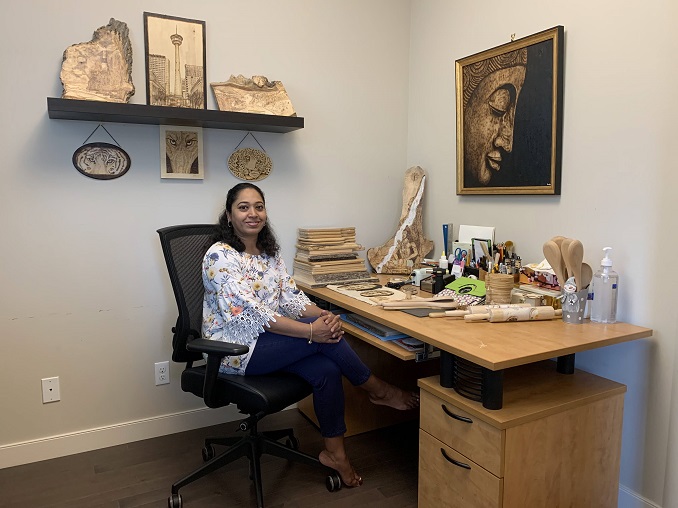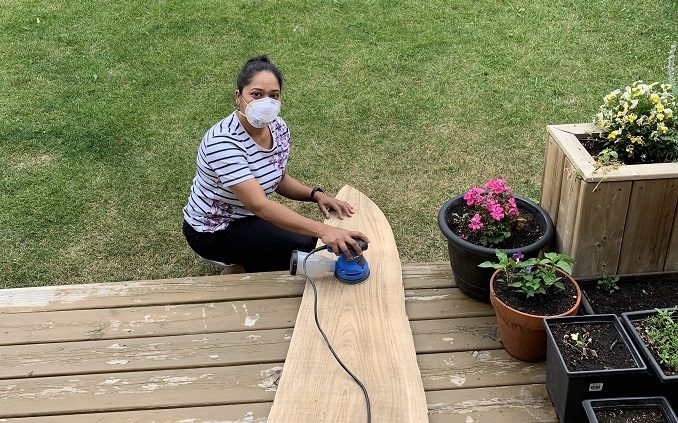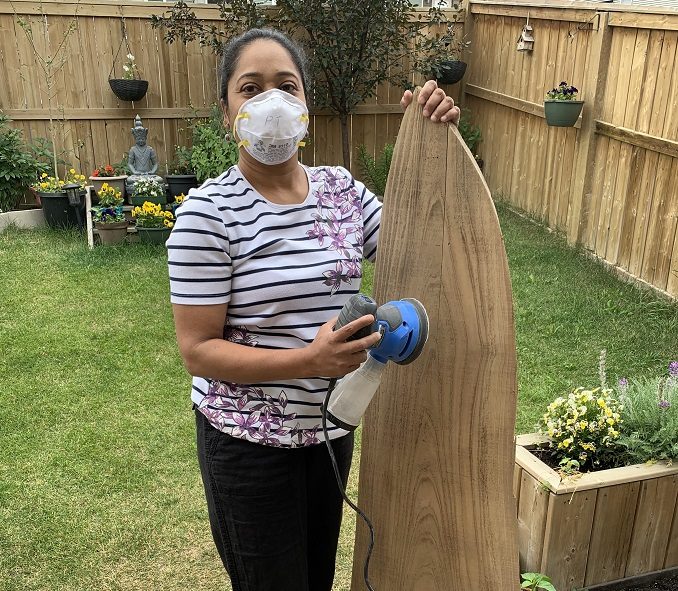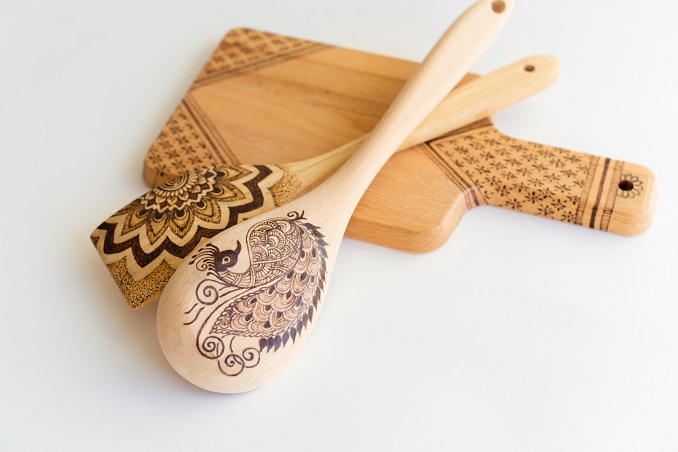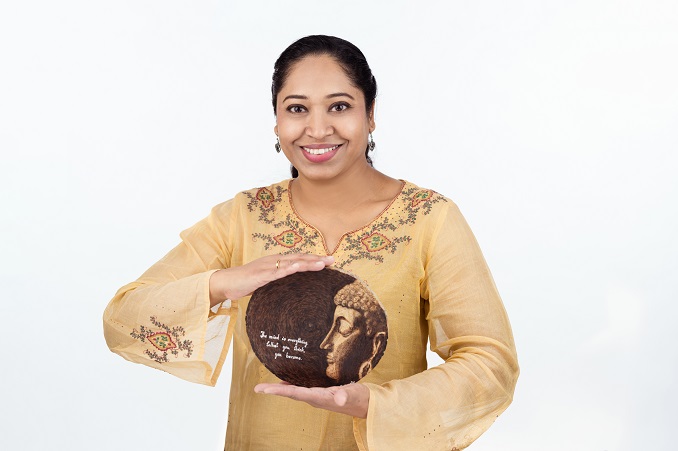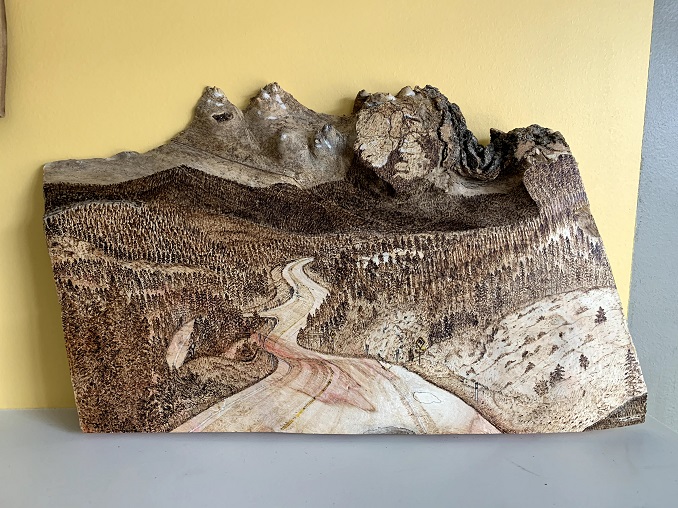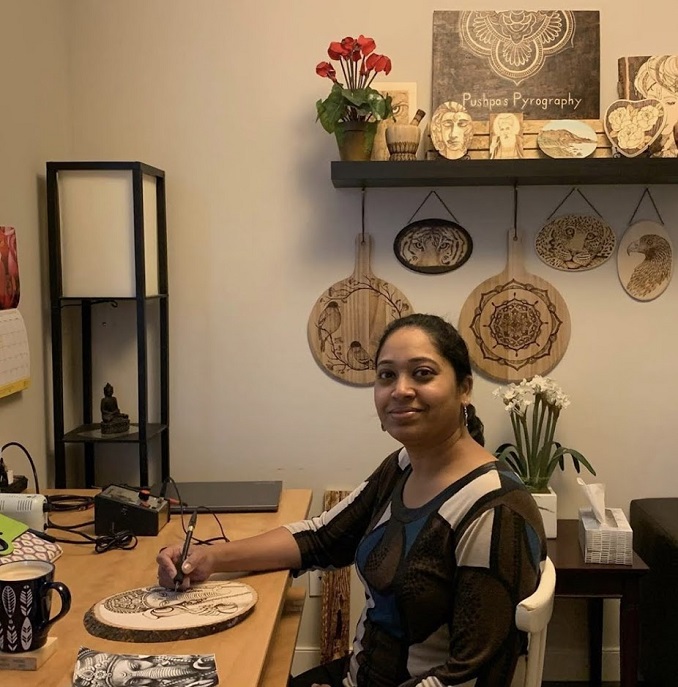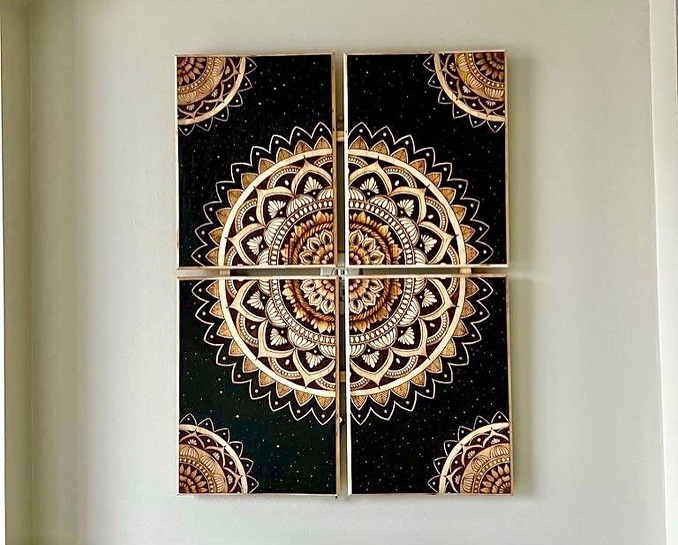 ***
Which 'hood are you in?
I live in Sagehill up in the NW quadrant of Calgary within a few hours' drive from the beautiful Banff and Kananaskis of the Rocky Mountains.
What do you do?
Although I hold a full-time job in the public sector as a municipal government employee, I spend all of my free time doing pyrography (aka wood burning).
What are you currently working on?
Pyrography is a very slow process that can take several months starting with sourcing the wood and prepping it prior to burning and adding the finish after completion. So, I usually work on multiple pieces simultaneously. Currently, I am planning a series of landscape themes based on the beautiful scenery I was able to capture on my recent summer trips to Golden and Kimberly in BC and national parks in Banff and Kananaskis.
Where can we find your work?
My artwork can be found on Instagram and my website. You can also find and purchase my work at Be Local YYC.