In a world that sneers at whimsy and the joy of silliness, Camryn Carnell dares to embrace it. Exploring themes of space, shape, and bodies, her work is viscerally playful and dreamy. Her soft sculptures, paintings, and drawings host organic shapes, fluorescent colours, and patterns.
Camryn is a multi-medium artist based in Edmonton, Alberta. She graduated from the Alberta University of the Arts in 2022 with her BFA in drawing. With an ever-expanding skillset, she is always ready and willing to try something new to further her practice. Having worked as a styrofoam prop carver and now as a print studio shop hand, her interesting day jobs reflect her ability to pick up new skills. You may have seen Camryn as a residence of Arts Commons' Lightbox Studio in April of 2023, or at disco in the park for the Edmonton Mural Festival.
Camryn's kindness and compassion drive her ability to create pieces that speak to the viewers' inner world. This attitude does not restrict her from dissecting nuanced subjects. Instead, she uses it as a tool to tackle topics like embracing ADHD and neurodivergence. Through her unique visual vocabulary, Camryn illustrates contradictions and complexities of the mind and body in a way that is accessible and engaging."
-Written by Emma Guido, friend and colleague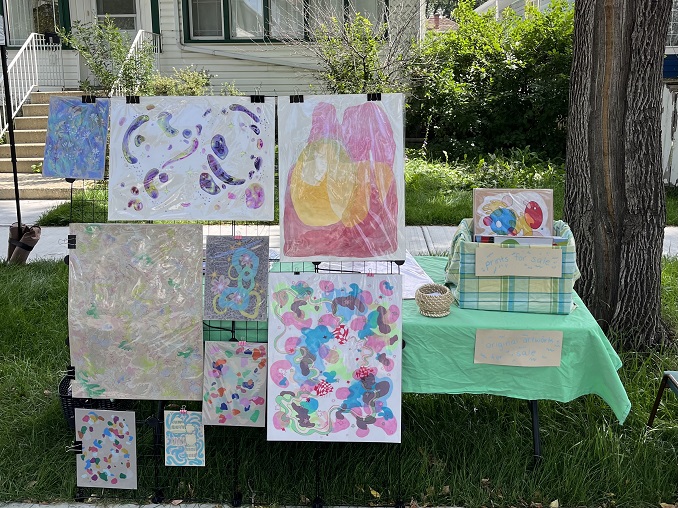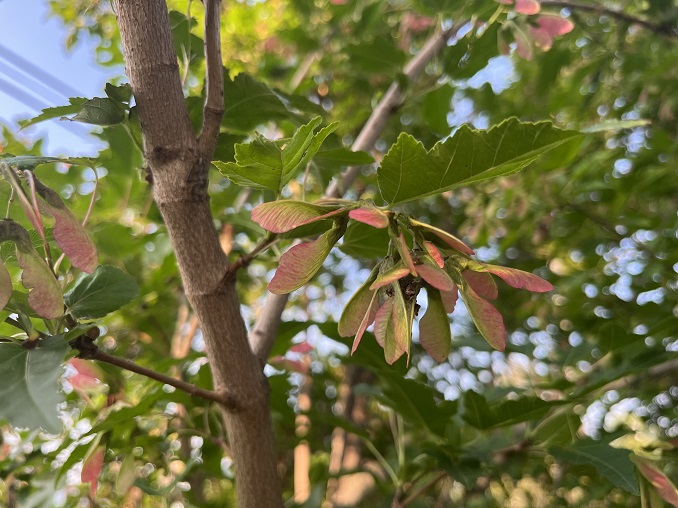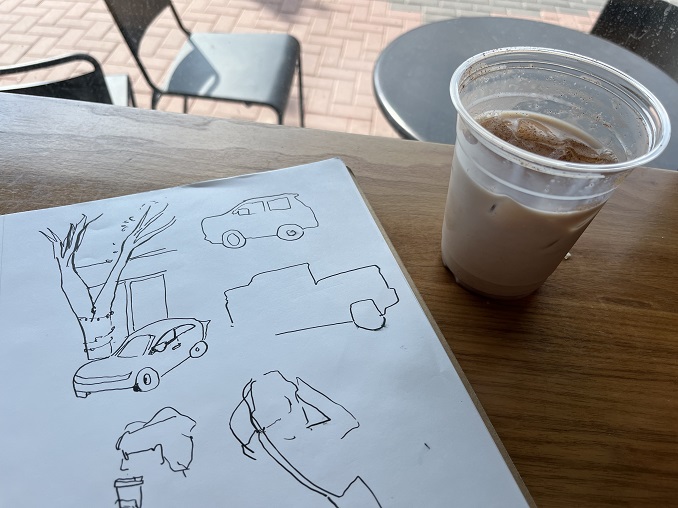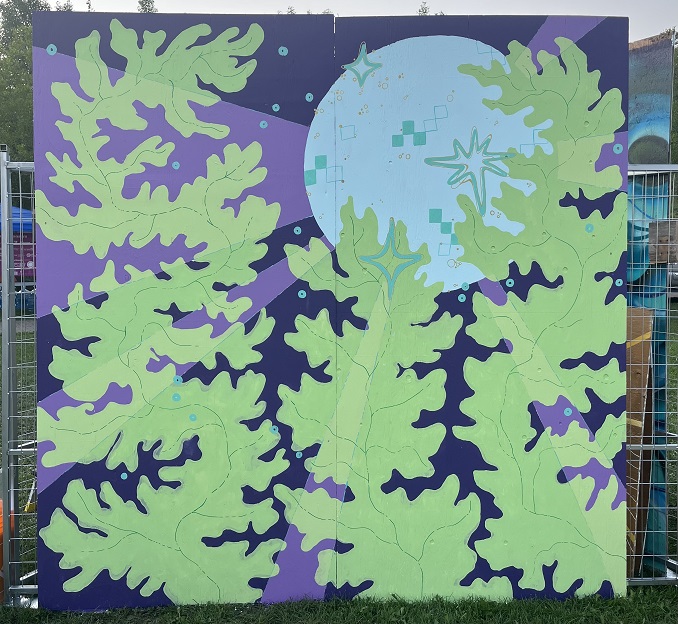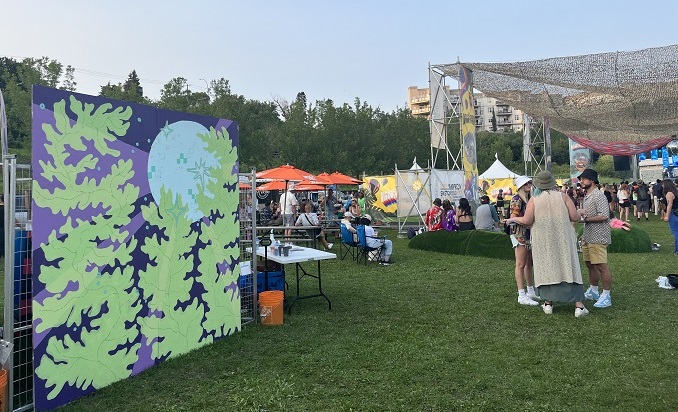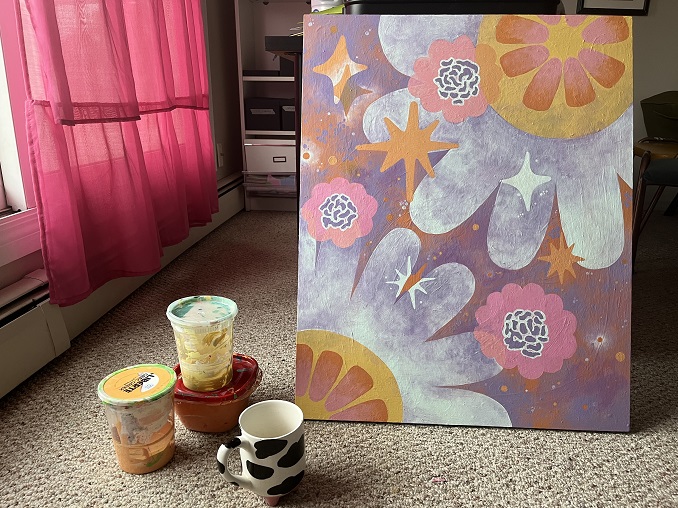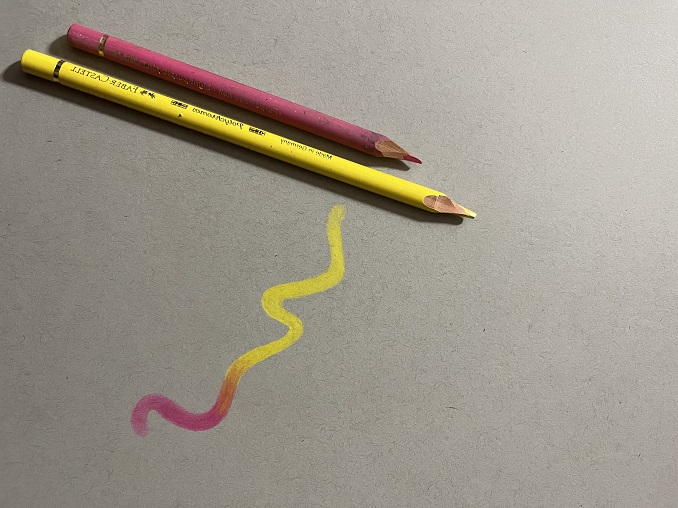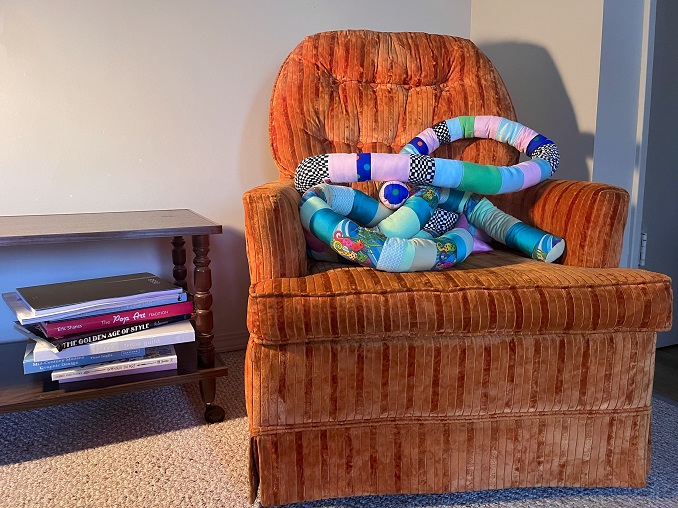 ***
Which 'hood are you in?
I am currently living in Edmonton, in the neighbourhood of Inglewood.
What do you do?
During the day, I work as a shop hand. The evenings and weekends are when I make time for my artistic practice. I work in a variety of mediums depending on the physical space I have available to me, and what processes I am particularly engaged with at the moment. I always find myself returning to drawing, painting, sewing, and soft sculpture. Currently, I most enjoy experimenting with pencil crayons and wax pastels on toned paper.
What are you currently working on?
During April and May, I had the privilege to be an artist in residence at Lightbox Studio in Arts Commons. While there, I made soft sculptures using sewing and quilting techniques. Since then, I have participated in the Whyte Ave Art Walk and also did live mural painting at Disco in the Park through the Edmonton Mural Fest. It was a really fun collaboration to get to take part in, and I loved getting to watch what the other artists had come up with for their murals!
Where can we find your work?
You can find my work on Instagram.