Mary-Jo Lough has been drawn to art and creativity her entire life. It is within this space that she connects most authentically with herself and her environment. She is an intuitive artist who explores a variety of genres and styles, however; the majority of her work is non-representational abstract art.
Mary-Jo finds an infinite amount of freedom within abstract art. This genre affords her the opportunity to create with no limits or boundaries. It is her intention that her work invites the viewer to break away from the self-limiting rules, structures, and expectations of daily life and experience freedom while exploring each piece.
Mary-Jo's "The Sky is Crying" was featured at the 2020 Renovation show in Calgary. In June of 2020, she exhibited two pieces in the "Viral Art" show at the Galleria Cael in Milan, Italy. Her piece "Good Thing Gone" achieved Gallea's "The Best of Abstract Art" in 2020, and in 2021 "Complicated Contentment" achieved the same honor. Additionally, her work is held in several private collections.
In September of 2021, Mary-Jo will have a solo show at Loft 112 entitled Divergent. This collection will explore her personal journey through fully accepting her neurodivergent nature as an individual with ADHD. Allowing the mask to fall to the floor she has given herself permission to thoroughly embrace the freedom she finds within Abstract art and her intuitive process.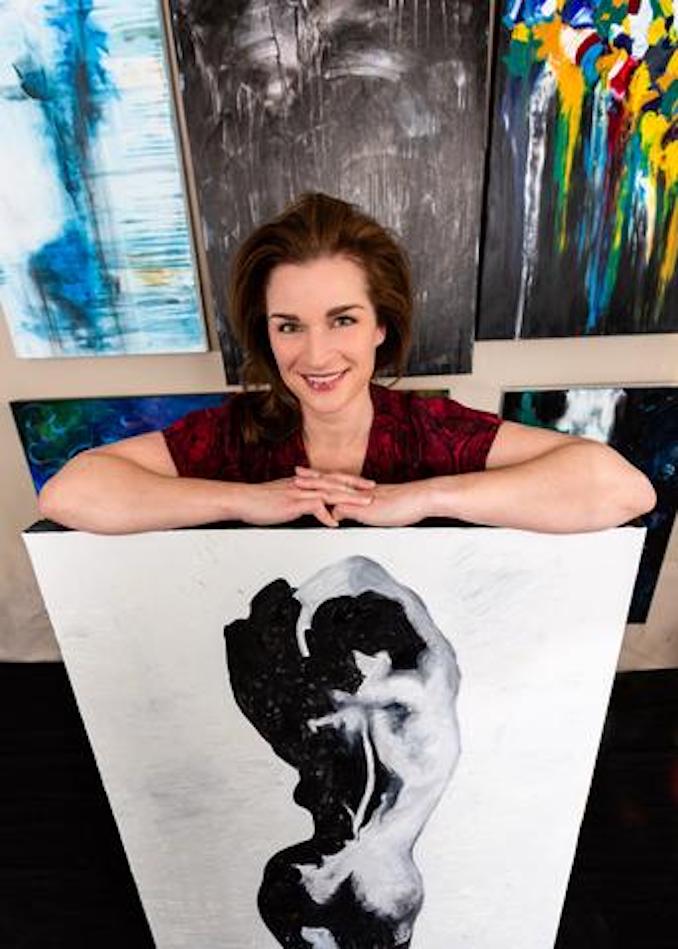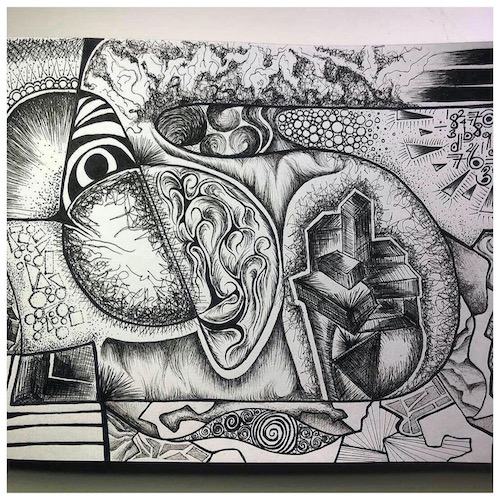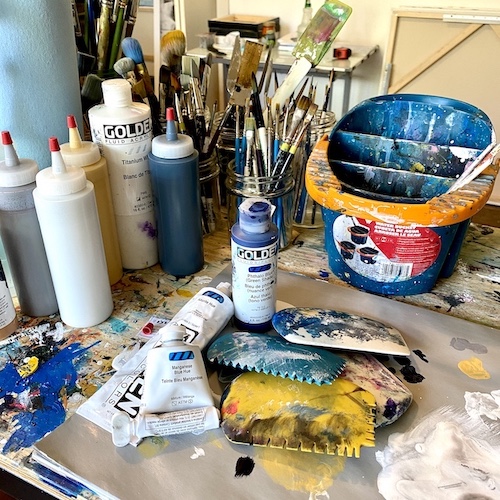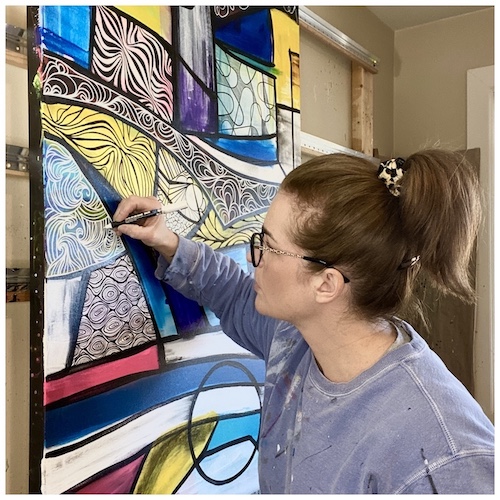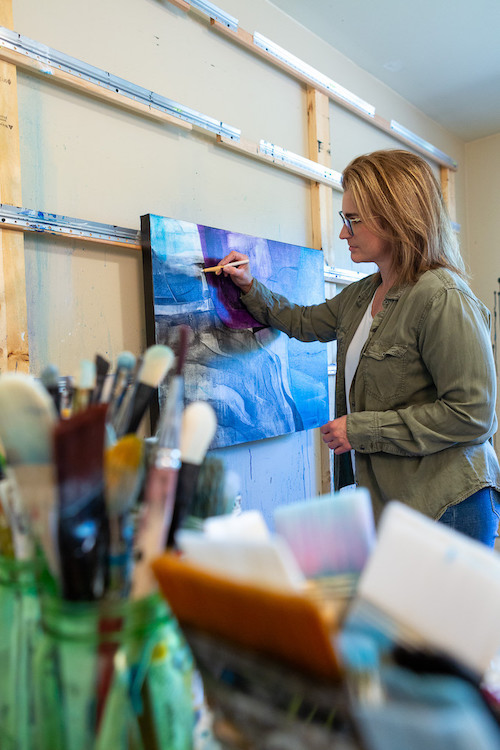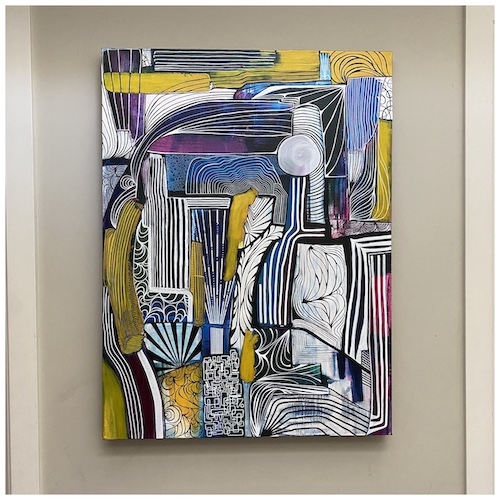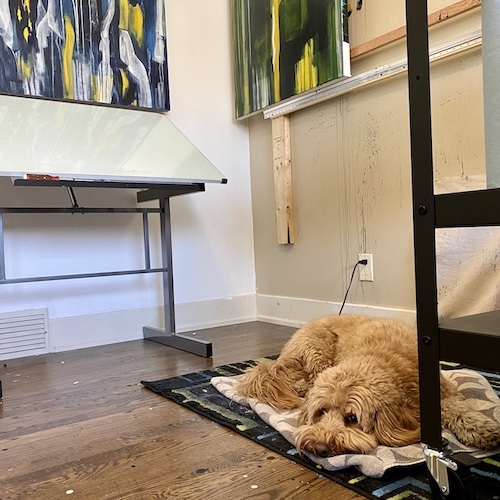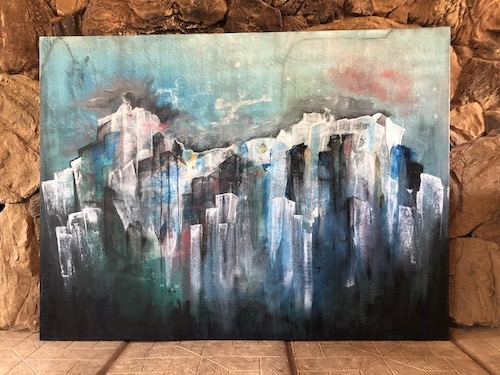 Which 'hood are you in?
I live and practice in a small community next to the Glenmore Reservoir in Southwest Calgary.
What do you do?
At the end of 2019, I transitioned to full-time artist. I am also a "Navigator" (group moderator) for Levelling-Up, a group created by artists for artists that offers education and mentoring.
What are you currently working on?
I am currently working on a 6-piece commission for the 2021 Foothills Hospital Lottery Home. Additionally, I am working toward completing my Divergent collection for a solo show at Loft 112 scheduled for the Fall. More distantly, I have partnered with the photographer Kelly Szott to work toward a project entitled "The Body Project". This project is an exploration and celebration of the human body, in all its shapes, sizes, and glory!
Where can we find your work?
My work shows at Essential Living Design Trade, Red Door Home Living, Priddis Greens Golf & Country Club, and at Iron River Surfaces in Edmonton. Additionally, I have a small in-home gallery space I am currently working on, and all my work is available via my website.