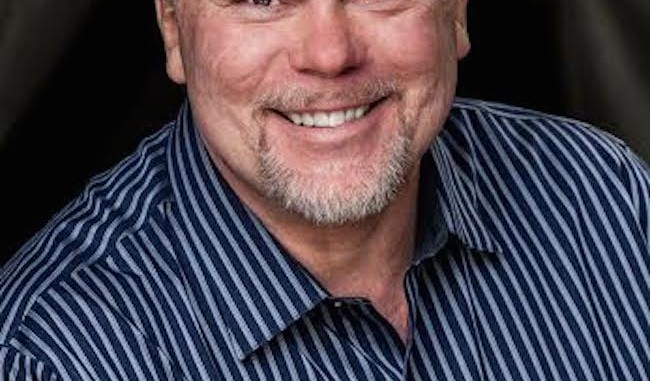 Peter Skagen is a born and raised Calgarian whose book, How to Succeed in Hollywood Without Really Acting, was released earlier this year. The actor, who was inspired to join the film industry when he started to write plays at the age of 9, says the book is an honest, and hopefully inspiring summary of everything he's learned after 35 years of acting. We asked Peter some questions about the writing process, and the influences Calgary has had on his career.
Madison: What was your inspiration for writing How to Succeed in Hollywood Without Really Acting?
Peter: I came to feel I was done with acting after 35 years and as many movies, and wanted to summarize everything I learned, without any agenda, into a book that would actually be useful, honest and hopefully inspiring. It became a kind of thesis project, or maybe a letter to the young me. Before it was even finished, it started taking on a life of its own. I got a call from the Dean at the University of Lethbridge, whom I know, asking if the book was done. I told him it wasn't. He said 'we'll take it anyway.' They're still using it, and since then, I've just been hanging on as it grows. I get glowing reviews from casting directors all the time, and I've won a couple major book awards already. I won best book in performing arts in California for 2015, and I'm a finalist in the Foreword Indiebook awards, which is like the Oscars for indie books.
M: How would you describe your writing style?
P: I imagine I'm giving my class and then just write it down. It's very conversational, and amusing, but at the same time very substantive. The 'voice' is one of the main things people love about the book. I don't preach, I don't try to convert the reader to my way of thinking, and I don't speculate. I tell them how it is, showing all the evidence along with my own experience.
M: What's the biggest misconception about the auditioning process?
P: It's that the best actor gets the part. Wrong. The best auditioner gets the part. The acting is only a fraction of the audition. You have to be brilliant at all parts of it, and that means studying and reading the book. I take readers through it moment by moment.
M: How has Calgary influenced you as a writer and actor?
P: I have done virtually all my film and TV acting in Calgary, so most of my on-set knowledge comes from being a Calgary actor. Still, I've worked with people like Robert Duvall, Jon Voigt, and Josh Hartnet. I've been on a Spielberg mini-series. I've worked with great directors like Walter Hill.  As I say in the book, you can and probably should build an enviable resume where you are before looking for work in LA. It's more possible than you think.
M: As an actor, did the writing come easy to you?
P: Yes. Writing has always been part of me. I started writing plays in grade four. I studied English Lit in University, and I got my Master's Degree in Screenwriting. The challenging part was keeping it to a reasonable length. There's much more I couldn't include. Maybe that's the next book.
M: What excites you about the scene in Calgary?
P: I don't have to be in LA. I can work here, grow my resume, work with legendary actors, and do it in our city where people are great, open, friendly, cooperative, supportive, and everything Calgarian. The community here is fantastic. There's a relatively small number of actors here, so our odds of booking are actually quite good as long as we stay focused. We also have a new film studio space opening soon, so the business just keeps growing. It's great.
M: What books have been influential to you in your creative journey?
P: I've read everything on the subject I think. I love the books of William Goldman who wroteThe Princess Bride and about 50 other major movies. That's for story. Michael Caine's book on acting is still one of the best.  And I love True and False by David Mamet. Patrick Tucker's book is really good.  And I would suggest reading books on film production including biographies, like The Kid Stays in the Picture by Robert Evans who produced The Godfather. And so on. You can't read enough. And just really good fiction. One of the first books I ever read was The Three Musketeers. It became a movie in my head.
How to Succeed in Hollywood Without Really Acting is available at Pages Books, and onAmazon.com. To find out more about Peter's work, visit www.peterskagen.com.
Originally published on calgaryisawesome.com.